In the natural stone industry unique is a word that is commonly used to describe the one of a kind aspects of each piece of stone. One of the main draws to choosing natural stone is even if the same stone is used in the same application as another project they will have different characteristics side by side. Although this is the case, in an ever-changing industry using just one stone doesn't always satisfy some projects looking for an elevated level of individuality. These three projects showcase successful projects that utilized a custom stone blend.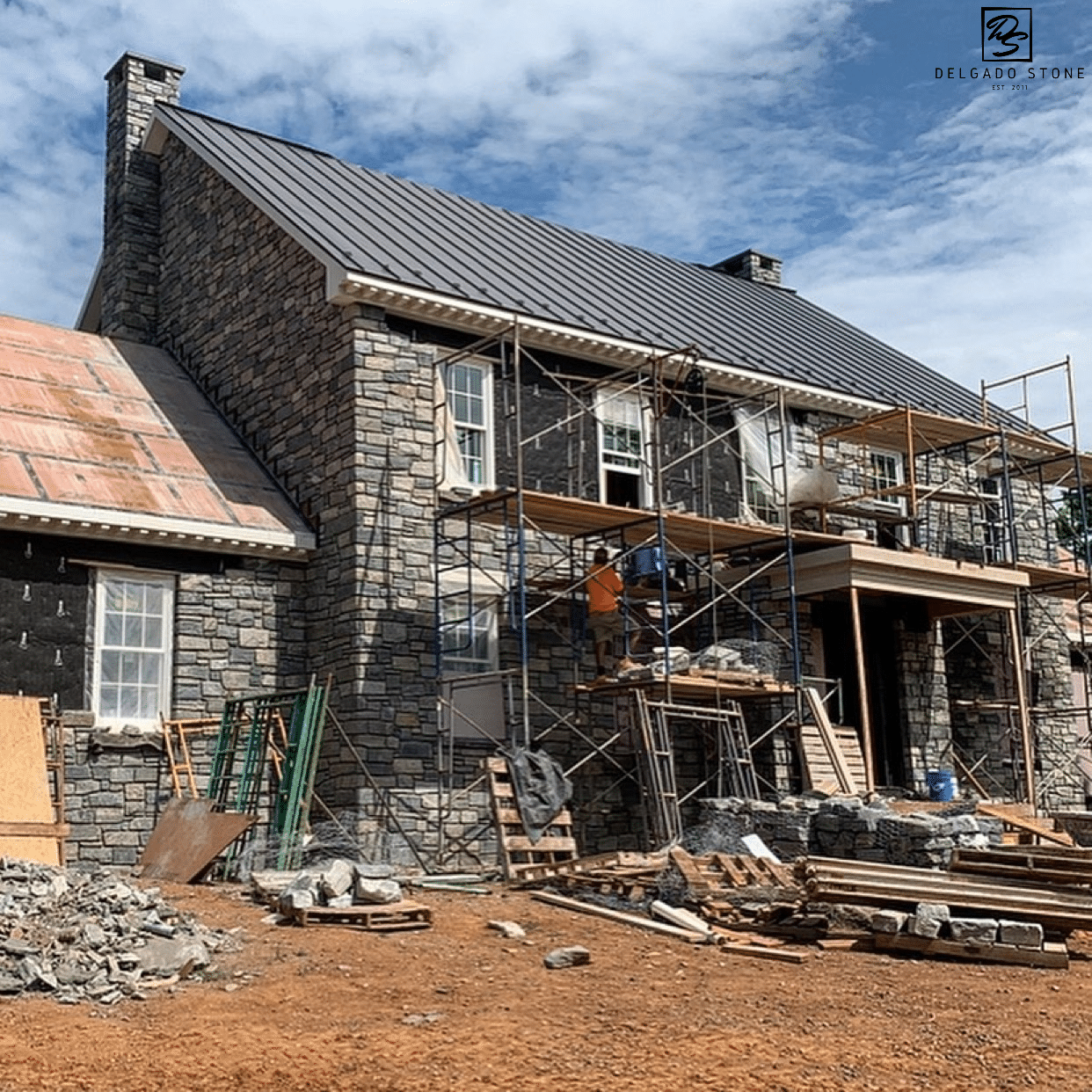 Liberty Hill & Black Ash Full Bed Stone Siding
Custom Stone Siding In Virginia
Mason: MT Stone and Stucco (VA)
Authorized Dealer: Skyline Brick (VA)
This featured project is from a work-in-progress that we couldn't leave out of a piece about custom stone blends. This homeowner chose Liberty Hill and Black Ash to use as stone siding for their home. These two stones made a blend that has a complete range of grey color tones which is due to Liberty Hill being a light to medium grey scale and the Black Ash being a dark grey, mostly black stone. The pink tones in the Liberty Hill also helped create a contrast against the darker pieces. One of the most impressive components about this project is that it's done completely with 3"-5" thick full bed stone veneer.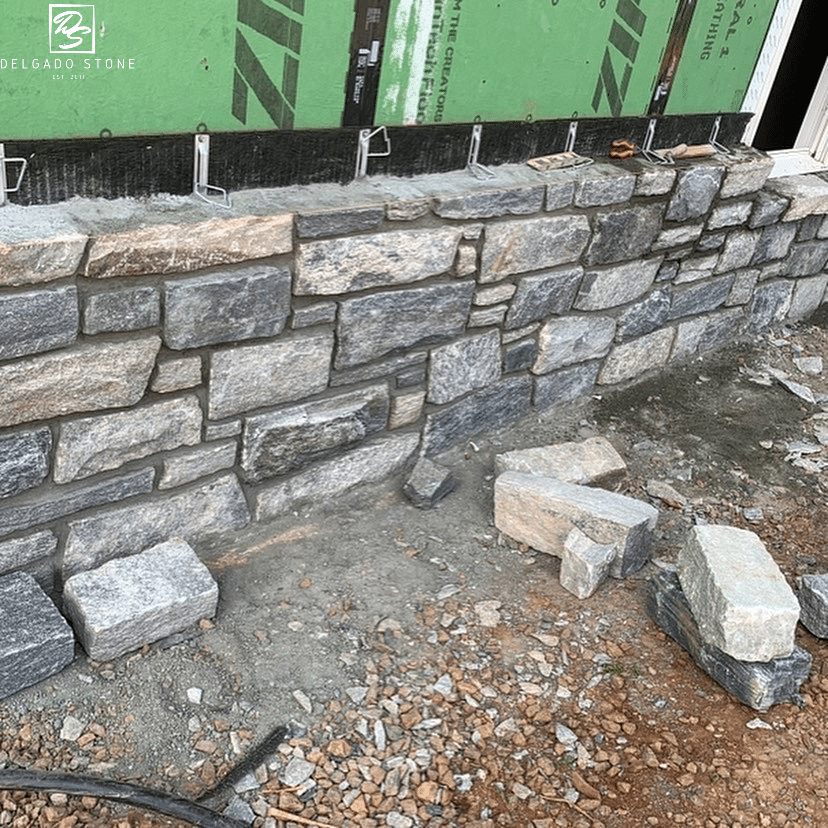 Liberty Hill + Black Ash Strip
Interior Design Using Custom Stone Blend
Mason: Brennen Lorden Landscape/Construction (NH)
Authorized Dealer: Gilbert Block (NH)
This interior home improvement called on the long established NY Blend and added Greenwich Blue into the mix. This interior design project made a big impact and the stone choice was a main reason why. With all of the natural wood inside the home a small amount of this custom blend complimented it well.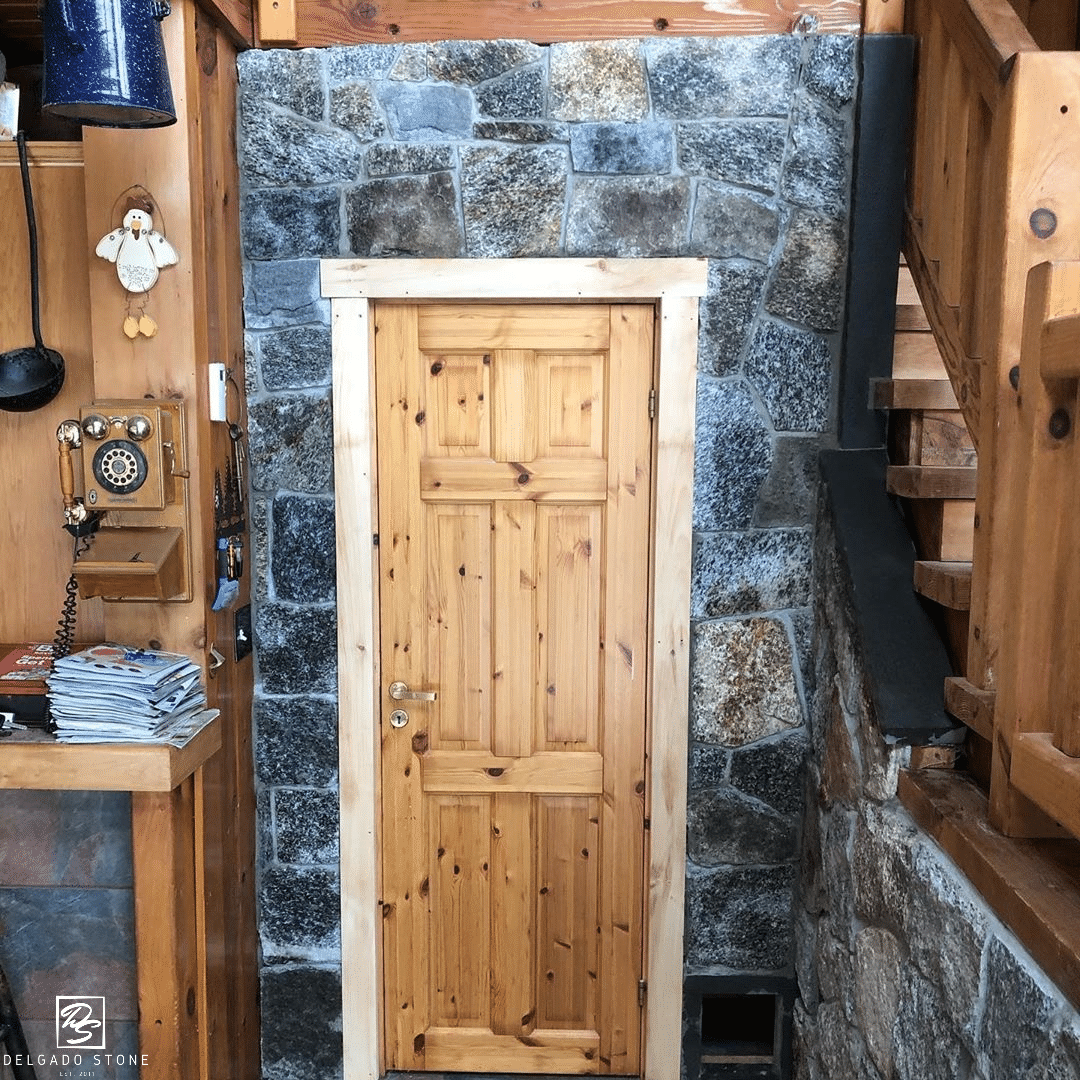 NY Blend + Greenwich Blue Interior Design
Luxury Housing Utilizes Top Class Stone
Architect: Granoff Architects (CT)
Authorized Dealer: Byram Stone Supply (NY)
Luxury private and group homes are often incorporating natural stone for all of its unique design aspects. Like the new LCB Senior Living facility we recently featured on our Instagram this luxury home complex in Greenwich, CT also used natural stone on the exterior. This custom stone blend has a range of tan and brown tones with different striation patterns that complimented each other well.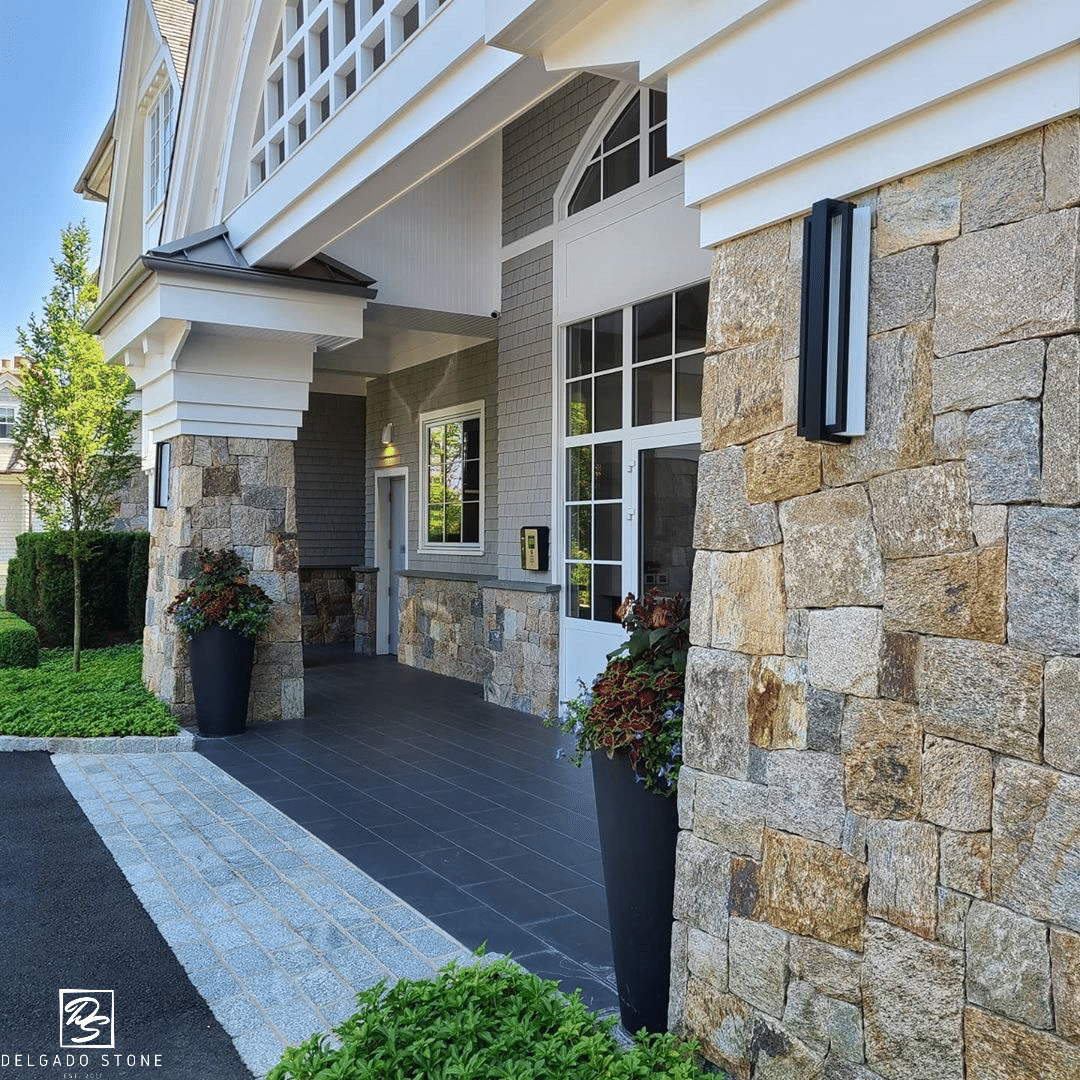 Custom Stone Blend in Square and Rectangles Pattern