The 2022 Delgado Stone Catalog has arrived right in time to kick off the Spring season. We know for most members of the industry the 2021 season never ended, but we are excited for continued success alongside our Authorized Dealers this upcoming year.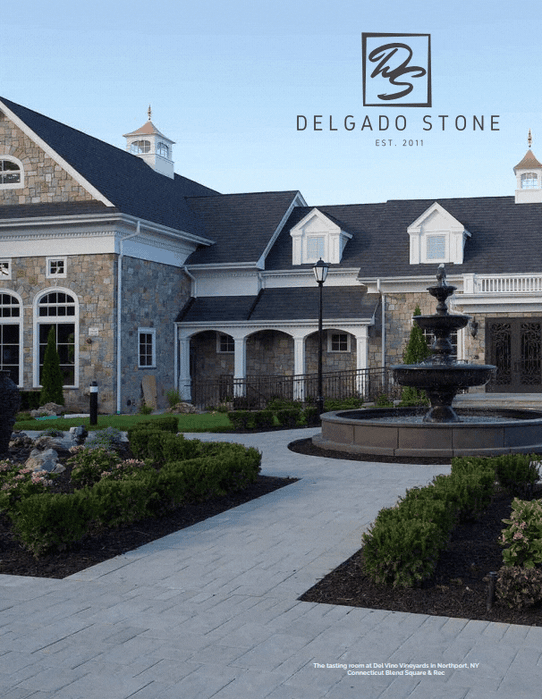 Front and Back Covers of the 2022 Delgado Stone Catalog
When you download the catalog you will find the same picture of the beautiful Del Vino vineyard in Northport, NY on the cover. Most of the updates you will find in the 2022 Delgado Stone Catalog were made to more accurately showcase our range of natural stone collections and products.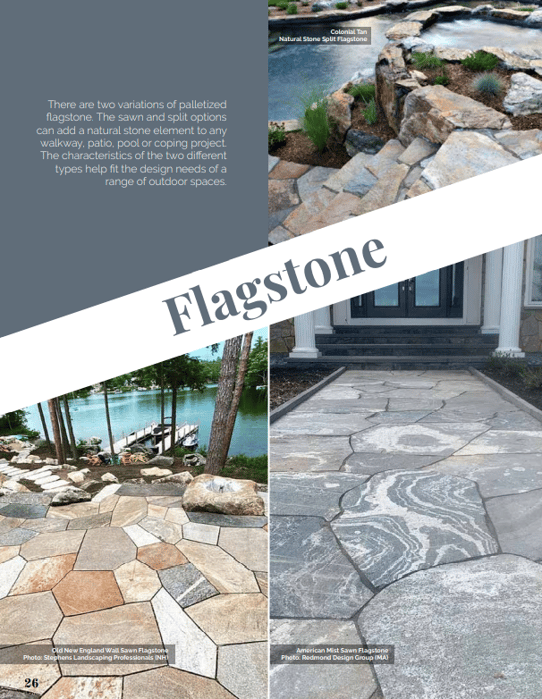 Flagstone Page from the 2022 Delgado Stone Catalog
We are excited to introduce a refined list of natural stone collections, highlight our Landscape and Saw Shop material, and create an overall better resource to help our Authorized Dealer network and their clientele. We also want to extend a thank you to all the masons and Authorized Dealers that were involved in the projects featured in this year's catalog and all of the masons that transform natural stone into amazing features every day. Physical copies of the Delgado Stone Catalog will soon be available at any of our Authorized Dealers.