When starting any new design project, whether it is a new home build, home improvement or outdoor renovation, inspiration will come from many different channels. One of the main places to go for inspiration is social media. Being able to see different potential material options and connect with teams making them can be a very valuable tool during the design process. Below is how you can use each of these social media platforms as design resources to make the most of your planning and your project.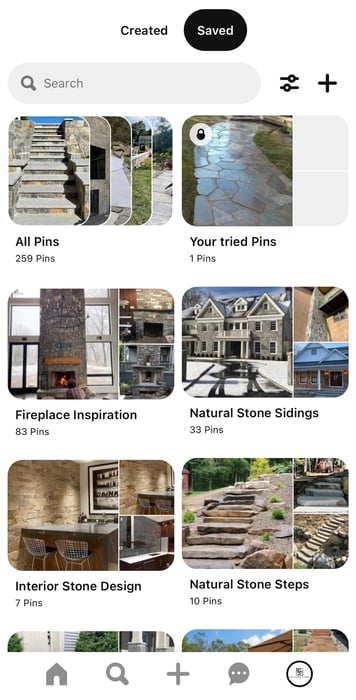 Pinterest is a convenient place to search, organize, and share inspiration for your next project.
1. Pinterest allows users to browse different options from various sources, and save "pins" with design aspects they like. Pinterest is the right social media platform to go on when there is already a general idea for the design of the project; once users start to save pins that coordinate with their goals, Pinterest will show pins related to the ones already saved. Pinterest "boards" are also another key tool, aspects of a project can be segmented into different boards where pins are saved and have the ability to be shared. This makes it easy to organize your likes and considerations and to share with anyone involved in the project.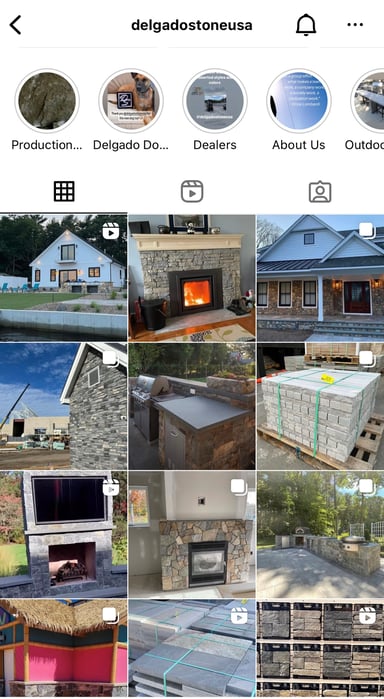 Instagram photos offer product and design inspiration and help you get to know brands.
2. Instagram is a helpful resource for starting a project from scratch, most designers, builders, contractors and architects will have an account showcasing hundreds of posts of their past work. This will allow for a quick and convenient intake of different inspirations, browsing through pages of design content will allow users to pick and choose between components of other projects. Instagram also allows users can save posts to review later, or copy links and share them within or outside of the app. The ability to interact with brands is also a benefit of Instagram, users can get questions, and concerns answered quickly by commenting or direct messaging pages.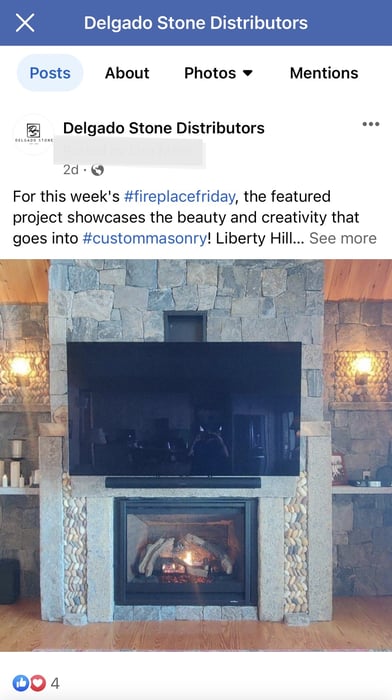 Facebook posts are a great way to familiarize yourself with products, brands, and designs.
3. Like Instagram, Facebook often features photos while often providing more information to users than Instagram. Like Instagram, commenting and direct messaging accounts is a quick way to get answers to any design questions. Connecting with the different brands on Facebook and following their pages will also create a flow of information from them that will create a comfortability outside of general inspiration. By consistently staying in touch with happenings in the industry as it relates to a home improvement project, you can be better informed and prepared to make design decisions.
Exploring design options on Pinterest, Instagram, and Facebook is a helpful, customizable overview of the options available. Each platform has unique benefits that suit different needs when planning a new design project. The combination of general information and personalization based on your preferences and discoveries will expand your knowledge and allow you to make an educated decision. For more natural stone design inspiration, download our catalog.