When in the research stage of your home improvement project, it does not take long to discover a growing list of building material options, accompanied by an abundance of information and advice for each. There are many factors and considerations when it comes to selecting the right product. While we're invested in the benefits of natural stone, we're also committed to providing natural stone resources to further education in the industry. More education helps ease the process of finding the best fit for their style, taste, and budgets, and to suit their individual project needs. Here are five things to know when you decide on using natural stone for your home improvement project, to help ensure product satisfaction and an overall smooth experience.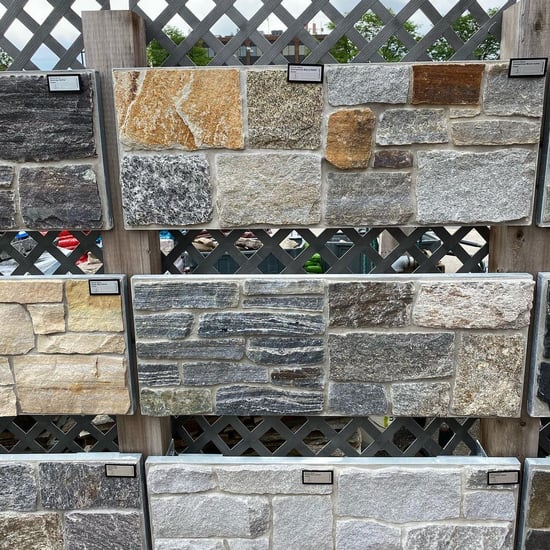 Natural stone display at Lurvey Garden Center & Landscape Supply
1.
Start with a trusted natural stone resource. Understanding natural stone and its attributes is a crucial starting point for a successful project and long-term satisfaction with your selections. You can start by researching natural stone from reputable sources, such as the
Natural Stone Institute.
With more than 2,000 members in over 50 countries worldwide, the Natural Stone Institute is a valuable resource in the building materials industry for
natural stone education.
2. Envision the purpose you want your finished space to serve, and your overall goals for your project (for example: more efficient use of space, more appealing design, entertainment.) Note the colors and patterns you're drawn to, as well as the atmosphere you're trying to create. Sometimes planning means ruling out things you do not want as you narrow down what fits your vision. This will help guide you toward the best products, collections, and options for your project, which takes the guesswork and overwhelm out.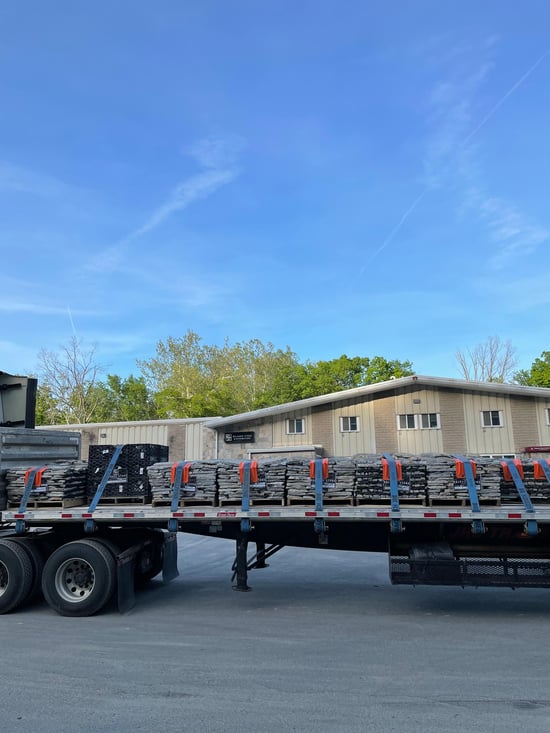 Pallets of natural stone ready to ship to authorized dealers from Delgado Stone
3. Natural stone has color and texture variations, which can also vary based on the pattern you choose. While this is part of the appeal of the natural look, you want to make sure you're aware of the full-color range and possibilities ahead of receiving any materials. Looking at photos is helpful to inspire your imagination, but take the opportunity to see the natural stone collections you're considering in person so you can get an idea of how they might vary, what to expect, and how they might fit with your project (as well as blend with existing features.) Two great ways to do this are visiting a showroom or receiving samples.
4. Plan ahead and give yourself enough time to lay out the scope of your project, coordinate with your mason's schedule, and allow for product lead times. Lead times can vary seasonally and as demand changes; they also vary between different natural stone material options. For best results, and a more reliable timeline, be sure to manage expectations and coordinate accordingly.
5. Your designer or mason can also be another excellent resource on natural stone and other building materials, and you'll want to take full advantage of their expertise, experience, and advice! When discussing and seeing photos of past projects, you can learn from them what makes a project successful, what works and what doesn't. You'll also want to get their insight when it comes to how much material you need, which can vary depending on the chosen product.
When using natural stone, or any other building material for that matter, researching, planning, and making the most of available resources will ensure that your project runs as smoothly and successfully as possible, which is great for everyone involved.
For more information on natural stone products, download our catalog.