CADdetails announced the nominees for their Manufacturer of the Year Award and Delgado Stone is one of the Top 12 Finalist. The announcement was made January January 15th on the CADdetails blog and published on their social media channels.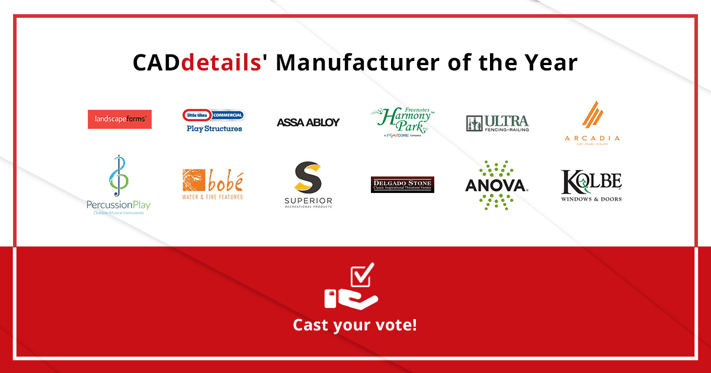 Earlier this year Delgado Stone earned the CADdetails "User Choice Award" for the month of October. It was the first award of its kind for The Company. "It's been a great year for us", said Mike Wolfe, Director of Operations. "Our team has worked hard to improve in all aspects of how we do business and the feedback we are receiving from customers has been great. We're honored and excited to be nominated for this award and look forward to a great 2018 and beyond."
In 2017 Delgado Stone expanded its Authorized Dealer Network to 15 states and more than 100 dealers nationwide. In July, they introduced their 25th individual stone veneer product, and experienced record growth.
About CADdetails
CADdetails provides building materials information to a network of more than 450,000 industry professionals. They provide a variety of services for manufacturers throughout the world, including some of the most recognizable brand names.