As we all work together to stay healthy and fight through the COVID-19 Pandemic we continue our mission to be the industry leader in customer service. This includes our Operations & Production Teams working under new guidelines to fulfill orders, as well as our entire team making the commitment to support our Authorized Dealers and their customers how ever possible.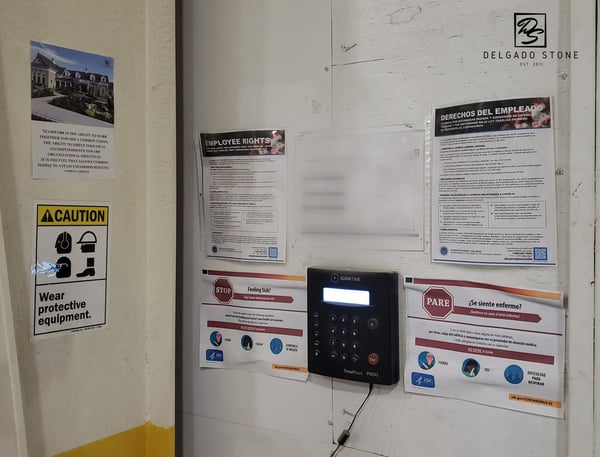 We Continue to Post COVID-19 Signage Throughout Our Facility
In addition to keeping our Production & Operations Teams Safe, we are focused on being an industry leader by supporting our customers. Several of these steps include:
A new

COVID-19 Resources Page

on our website. We will continue to update this as we discover new resources.

Our sales and finance teams continue to operate remotely and are not permitted to travel until further notice. This is for their safety and the safety of our customers.

Communicating with customers to understand their project timelines and needs. Our focus is keeping up with your ongoing projects while preparing material to be ready when "paused" projects restart.

We are proud that the majority of the stone we source is local and within 150 miles. We will continue to communicate with our suppliers and so we can support local businesses while continuing safe and healthy practices.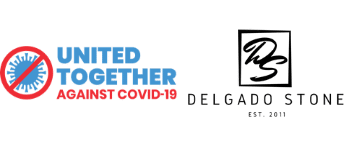 The safety and well-being of our team and community continues to be the top priority. We will continue to follow and operate according to regulations and guidelines set by the State of Connecticut and Federal Government.
On behalf of everyone at Delgado Stone we hope you continue to stay safe, healthy, and optimistic as we battle this pandemic together.