Multitasking in real life can drain your time and energy, but when it comes to outdoor design, it's everything you need! One of the latest stone trends is pool and spa duos which are a great balance of design and recreation. They make efficient use of space by incorporating two attractions into one landscape design. Double feature pools and spas offer other perks, too: they make it easier to entertain a range of guests and multiple places for guests to converse and connect. With inspirational pools and spa combinations like these outdoor living projects, this stone trend is here to stay.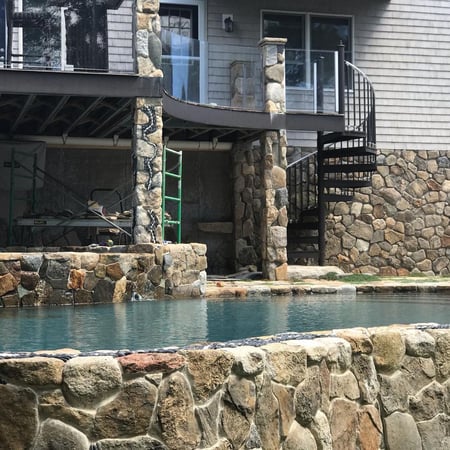 A pool and spa project in Massachusetts, with stone provided by Stonewood Products
The project above features a stunning pool and spa design with the Old New England Wall Collection in the Mosaic pattern. With the addition of natural stone, Asante Design built a beautiful, peaceful recreation area. Another unique aspect of this space is the use of the stone on the exterior of the home to tie the property together. All of the patio, pillars, and foundation feature the same stone collection and give the entire project a smooth, cohesive feel.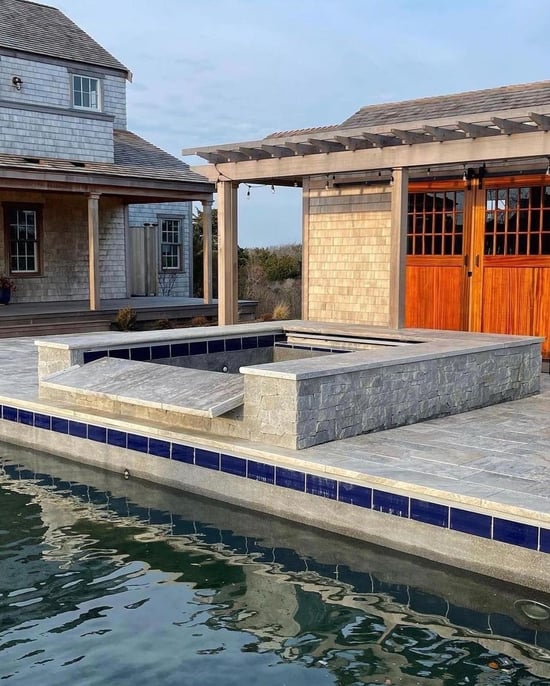 A Nantucket pool and spa design, with stone, also provided by Stonewood Products
As if Nantucket wasn't already the place to be in the summertime, this spillover spa makes home the ultimate hangout spot on warm, sunny days. Designed by Blue Claw Associates with Fitzwilliam Granite, this spa also features an automatic, protective cover to keep it clean from debris and the elements in between uses. The consistent grey granite tied in with the patio effortlessly.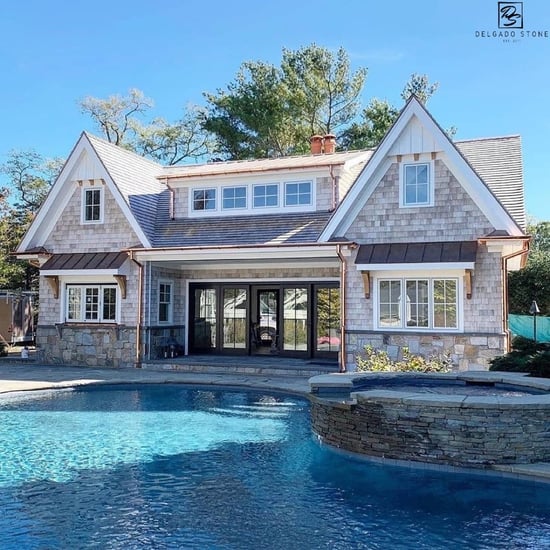 A New York pool, spa, and patio design project
In Sag Harbor, New York, this pool and spa duo along with the patio is ready to be enjoyed all summer long. In addition to the beautiful atmosphere created by the pool design itself, the patio and siding also showcase the beauty of natural stone. With a custom blend of Colonial Tan and Spruce Mountain in different patterns including Square and Rec and Ledge, KJL Contracting created a truly unique outdoor design for these homeowners.
Your outdoor design offers the opportunity to build in plenty of seasonal fun, while optimizing space and aligning building materials for the same purpose. For more inspiration, download our catalog.