When there is a discussion about stone veneer most people think of the manufactured or faux stone. We refer to our process as manufacturing but make no mistake about it, our stone is 100% real. This is a common question and we are often asked how this process works. As Director of Operations I thought a short video would help explain what we do to make the stone veneer you order from us every day.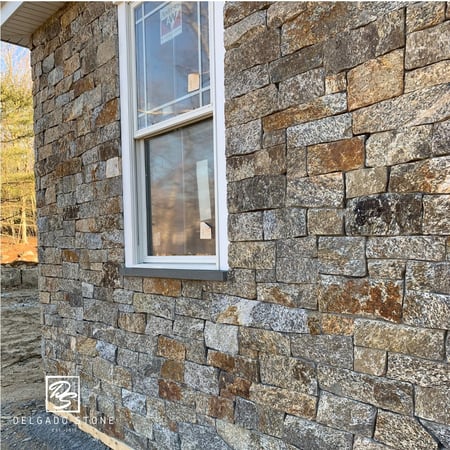 Thin Stone Veneer Siding: Oak Ridge Strip
The stone you see stone veneer you see in pictures, on walls, homes, fireplaces, and countless other places has one heck of a journey. I'm not a geologist or scientist but I know stone is created over thousands of years here on Earth. We source it from quarries and fields to ensure it's a stone we can work with and it's extracted the right way. We call it natural stone but many people would refer to it as "organic" since there is no change to what the stone is made of, it's simply reshaped and resized.
I could continue to write about process all day but this video provides a nice summary of our process and how it goes from quarry to your project. Enjoy!
We hope this video helps provide you with a better understanding of how we our natural stone goes from the Earth to you. When it comes to real stone veneer, there is no substitute.
GET TO KNOW OUR STONE WITH THIS FREE SPEC GUIDE