During any buying process, making an educated decision requires research and gathering as much information as possible. This research phase can take different amounts of time depending on what is being purchased. For a home improvement project that is expected to last for decades the process of researching material can be extensive. For projects involving natural stone, this means choosing between different collections, patterns, and styles of material. Our focus on providing further education for all of our natural stone products led us to create our brand new Landscape and Saw Shop Spec Guide. This guide was created as an educational resource that covers our fabrication capabilities at the Delgado Stone Saw Shop as well as the vast natural landscape material options.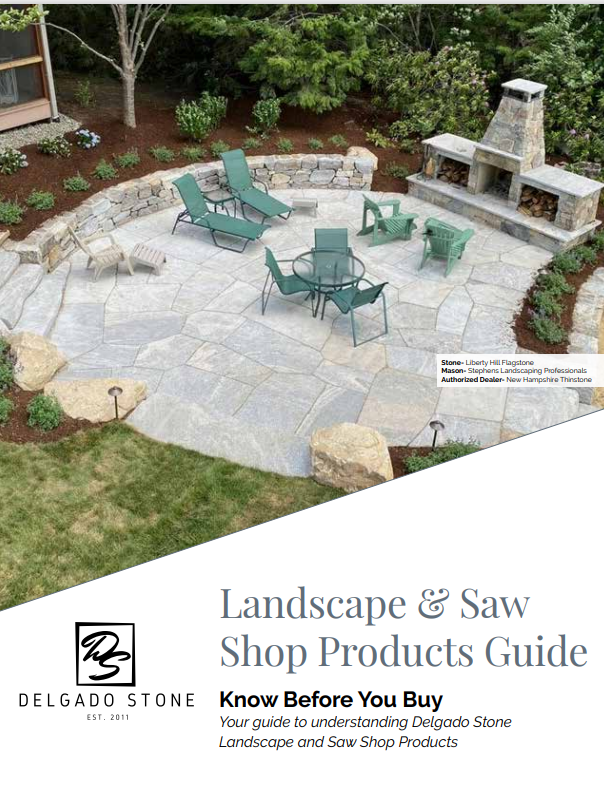 Delgado Stone Landscape and Saw Shop Product Guide
In this guide, you will find pictures of material that have been installed, material on pallets, and all of the necessary specifications and differences for our landscape and saw shop products. For example with our natural Quarry Steps and different Sawn Step options we list the need to know dimensional and finish information so ordering the right material is hassle-free. This guide is a necessity for anyone planning a landscape design project or looking for fabricated natural stone products.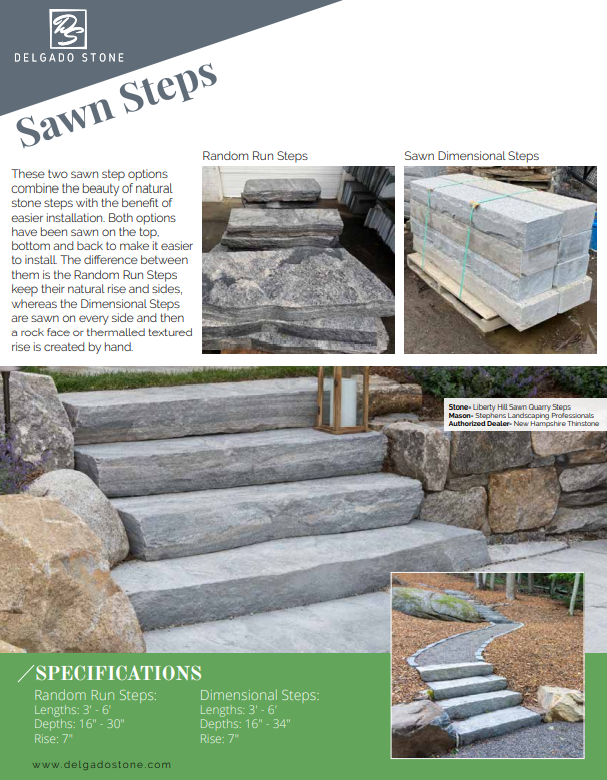 In alignment with our other educational literature, the purpose of this guide is to explain the technical differences and standard dimensions for our landscape and saw shop products. For questions about color ranges and stone selection, a member of our team will be able to assist you.