The world is a better place because dogs are in it--and they are easily one of the best parts of our families, circles, lives--and workplaces! Whether they're hanging out in the office with us, or a regular topic of converation around the espresso machine, National Dog Day is a perfect opportunity to pay tribute to them all. Here's a little more about the Delgado Dogs we are lucky to celebrate every day.
Duffy is a 9-year-old Yorkiepoo who loves people, going for walks, snuggling in blankets, eating pizza crust, and hiding his dental bones so his humans can look for them. You can usually find him on weekdays peeking around the corner of the office, waiting for teammates and visitors to stop by and pet him. Duffy isn't a fan of thunderstorms or being left home alone, which is how he became a Delgado Dog in early 2022.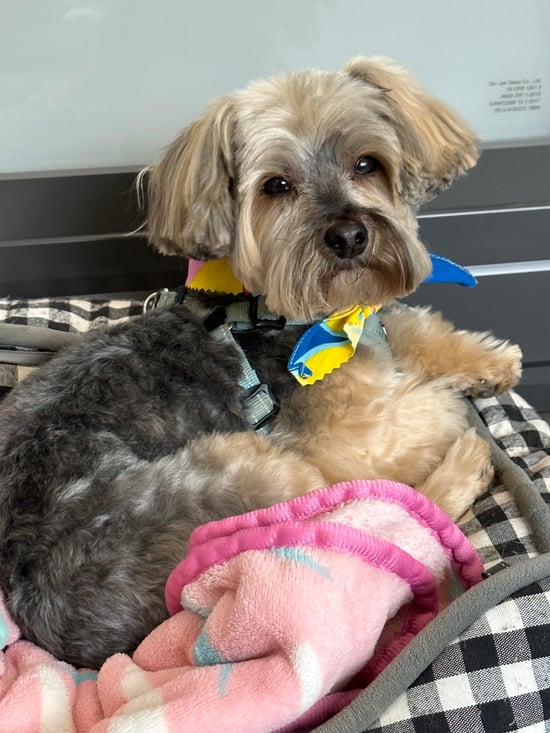 Duffy relaxing in his bed at Delgado Stone.
Seven-year-old Vada is a Border Collie/Lab mix rescue, and her family suspects she could also be part Dachshund, Jack Russell, or Corgi. She is energetic and playful and always wants to be around people; she also enjoys going for walks! Her least favorite things are baths and having her nails clipped. Vada is excited on days she gets to come to work, so she can greet people and hang with teammates and Duffy.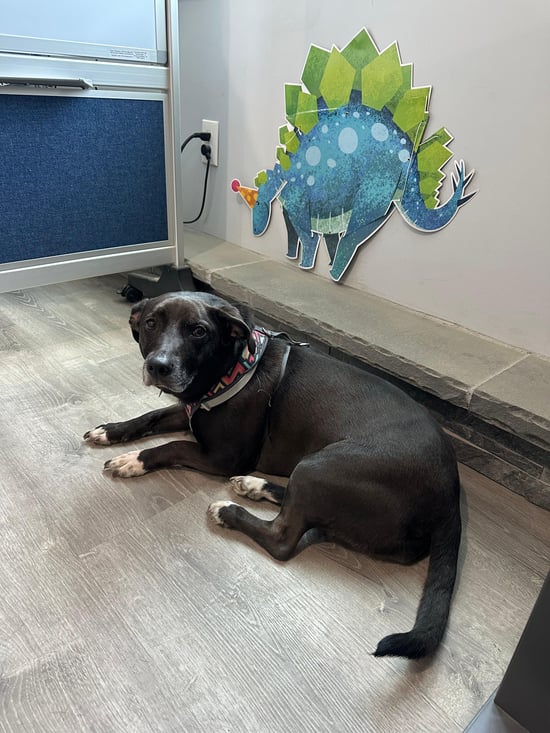 Vada hanging out in the office at Delgado Stone.
Jackson is a 13-year-old Miniature Long-haired Daschund, who loves lounging on the couch and going for local trail walks in his carrier/backpack. At age six, he had surgery and never regained use of his back legs, but his spirit is fully intact. He manages to walk with a little help (see photo below) and live his best life with his family. Jackson is clever, stubborn, demanding, and sweet, and he loves treats and hates the rain!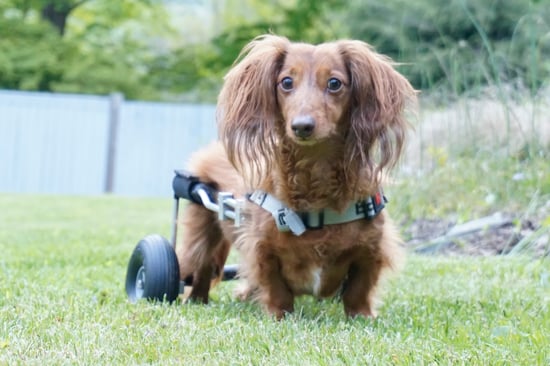 Jackson enjoying his backyard and some leisure time at home with his family.
One-year-old Dottie is an Australian Cattle Dog and Boxer mix. She is playful, smart, and sweet, and especially for a puppy, she listens and is well-behaved. Her favorite things to do are swimming, walking in the woods, and playing fetch--and she also enjoys food. She doesn't like loud noises, being left alone, and when the plastic wrap and aluminum foil drawer opens!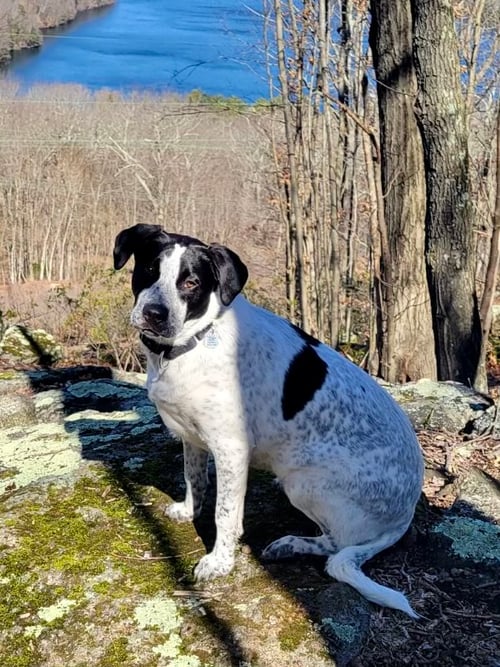 Dottie near two of her favorite spots: the water and the woods!
Daisy is a five-year-old Australian Shepard and Plothound, and she was adopted by her family from Pawsafe. She is a gentle giant, a mushball, and loves everyone! In addition to people (including babies) she also loves cookies, other pets, and laying in the grass, but she's not so into loud noises, fireworks, and her squeaky toy pig.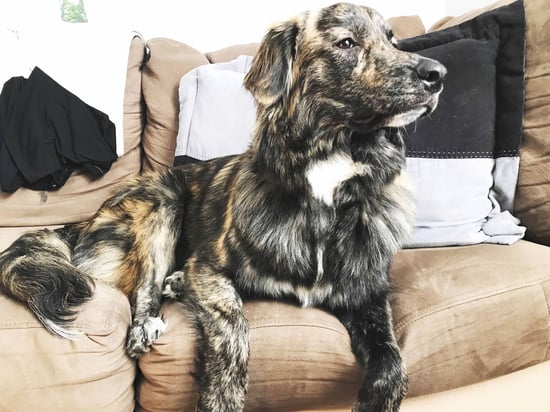 Daisy living the dog's life at home.
We couldn't share this post without a nod to one of our favorite Delgado Dogs, Stella, who was a joy to have in the office this year. She is a 10-year-old mix between a Staffordshire Bull Terrier (Staffy), Boxer and Mini-Pinscher (even though she's anything but mini!) She is friendly and loyal, and loves ice cream, people, and taking naps--and doesn't like thunderstorms, fireworks, or yelling.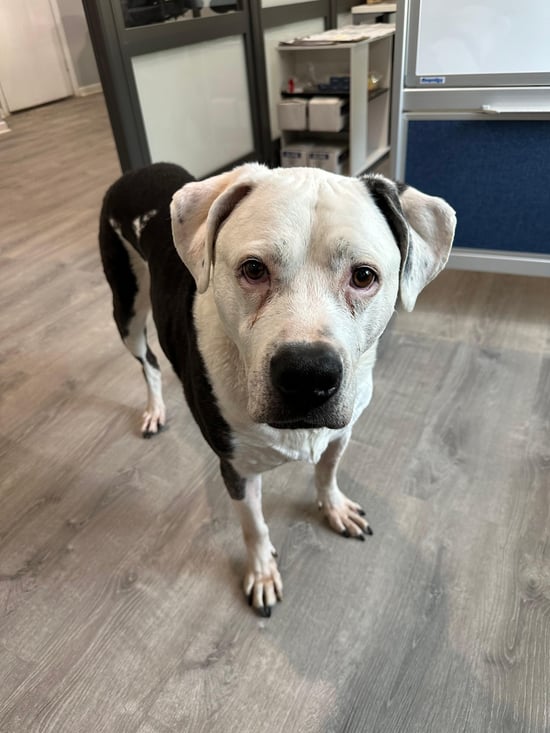 Stella making the rounds to visit teammates at Delgado Stone.
When we're not petting dogs, giving them treats, or talking about them, our team is busy manufacturing, distributing, selling, and marketing natural stone products. For more information and product inspiration, download our catalog here!