It's been too long since we published a blog post (that's my fault) but as the holiday season quickly approaches I think it's important for us to get back on track. This post is about Natural Stone Resources and I was inspired to write it while doing some industry research. The cold weather is fast approaching (or here for some of us) so now is the perfect time to educate yourself or dig back in and refresh your knowledge before Spring 2017 arrives.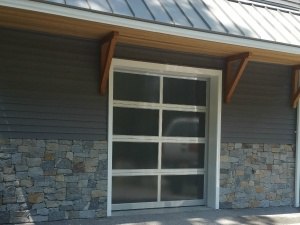 4 Natural Stone Resources
The Building Stone Institute's Glossary of Terms: If you are new to the industry this natural stone glossary can be a great place to get started. It is very detailed and long but if you break it down and learn a several at a time it is manageable. Understanding the lingo can help you in any conversation, whether you are listening or speaking. Avoid sounding like a "newbie" to the industry or not understanding what a customer or colleague is referring to by using this great resource.
Industry News: There are so many great publications, blogs, and websites you can subscribe to and learn about the natural stone industry. I will share a couple (there are so many to choose from) and you can start with those or simply research on your own. When I get involved in a new industry and want to learn I usually subscribe to email blasts. Start with a couple and as you read and click on links you will be able to discover more and more. If you feel overwhelmed by the number of emails you get and don't want another, check out a magazine (digital or hard copy) to get started. The articles are great and you will find industry experts as well as companies who share expertise on their websites. Still not sure where to get started? Check out Masonry Design Magazine, Building Stone Institute, www.usenaturalstone.com, or even our blog... which I promise to update more often.
Social Media: One of our goals for 2017 is to be more active with our digital presence. This includes using social media more frequently to not only share our information but share great information from other industry resources as well. Our goal with social media in 2017 will be to help educate those who are interested in learning or using natural stone for their upcoming projects. Follow other industry publications, companies, and experts so you can continue to learn. They make for great resources and may provide feedback directly to you. Facebook may not be our thing but Houzz, our blog, Pinterest, and other sites can get us going in the right direction. Now that this goal is public, you can hold us accountable!
Tradeshows & Events: If learning online isn't your thing you can always head to a tradeshow or event for the natural stone industry. Usually you can talk with vendors, take home literature, and meet people who share your interest. At some of these events they offer classes for you to learn from as well. These don't usually come cheap and you may have to travel but finding the right one could be worth the investment.
There are plenty of natural stone resources for anyone willing to put in the time and do some research. Like anything else in life, you will get out of it what you put into it. If you find a great resource, be sure to pay-it-forward and let the rest of us know about it. Like our commitment to an improved digital presence in 2017, we hope to help anyone who is seeking to educate themselves regarding natural stone.
Have a natural stone resource to share? Submit it here!