When it comes to the building and design industry, trends are the main driver for growing popularity in the market. Many factors contribute to something becoming a trend. One of the main factors is location. Throughout the country, trends can not only be broken down by region or by state, but they can also be popular by county, city, or even smaller areas. We are fortunate enough to contribute to designs all over the country, and with that can notice the way location is affecting what's trending. One of the longest-lasting trends we've been able to track and contribute to is the use of native New England Stone in New England home designs.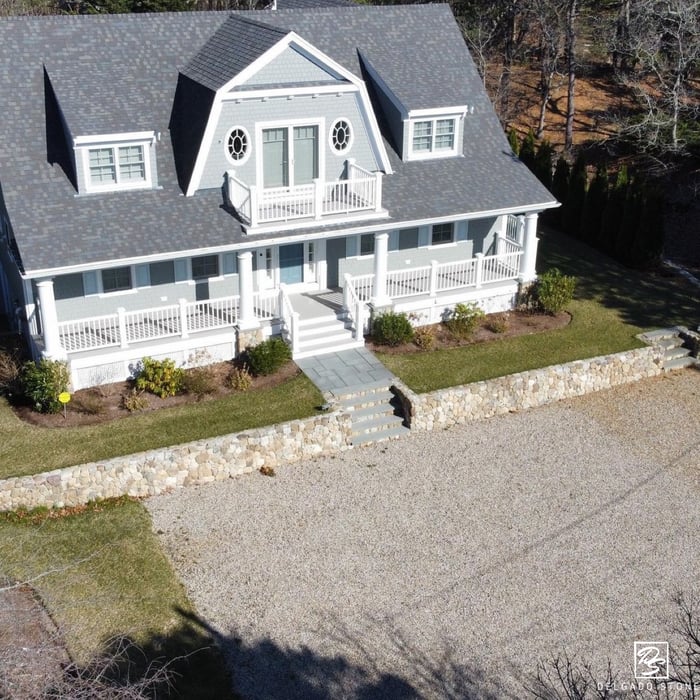 Old New England Rounds Featured On Cape Cod, MA Home

We cannot mention New England trends without mentioning rounds. Whether it's fieldstone rounds like the Old New England Rounds above or river rounds like the Cedar Creek Rounds and Newport Rounds, these stones provide a rustic, classic, and timeless look for exterior and interior projects. This is due in large part to the shape of the stone. While patterns like the Square & Rectangle and Strip create a more precise and modern look, the irregularity of the rounds and mosaic pattern creates a rustic design that is very desirable in the New England area.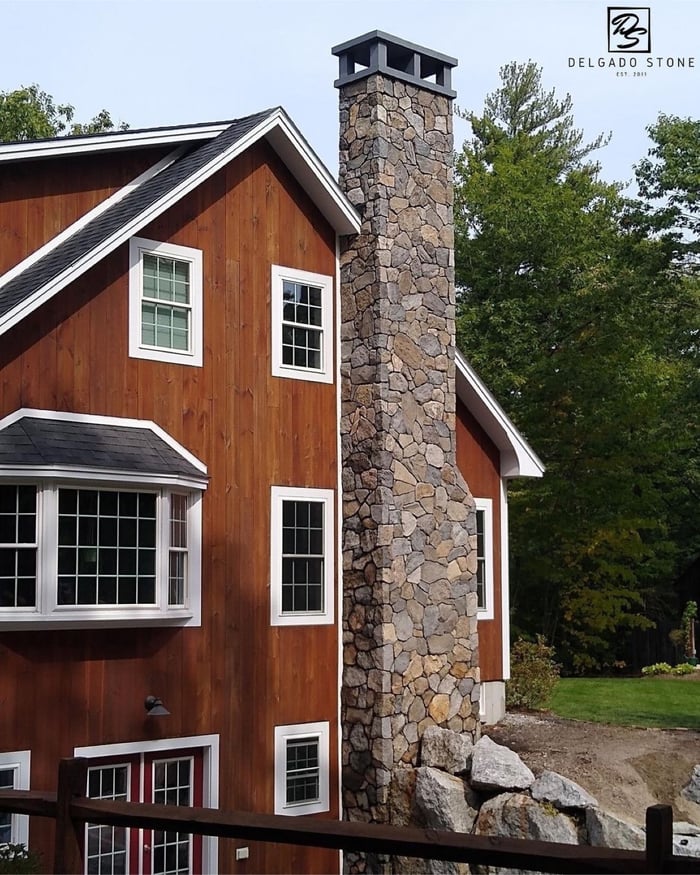 Old New England Wall Mosaic Chimney, Material Supplied By New Hampshire Thinstone
The irregular shape of the mosaic pieces also makes another one of our New England fieldstones popular. The Old New England Wall Collection is another favored stone choice for New England home design. The earth tones of this stone provide an authentic natural fieldstone look that mirrors the timeless stone walls found throughout New England. Created mostly as property markers and protection against unwanted guests, these stone walls are now referenced and matched for home projects decades later.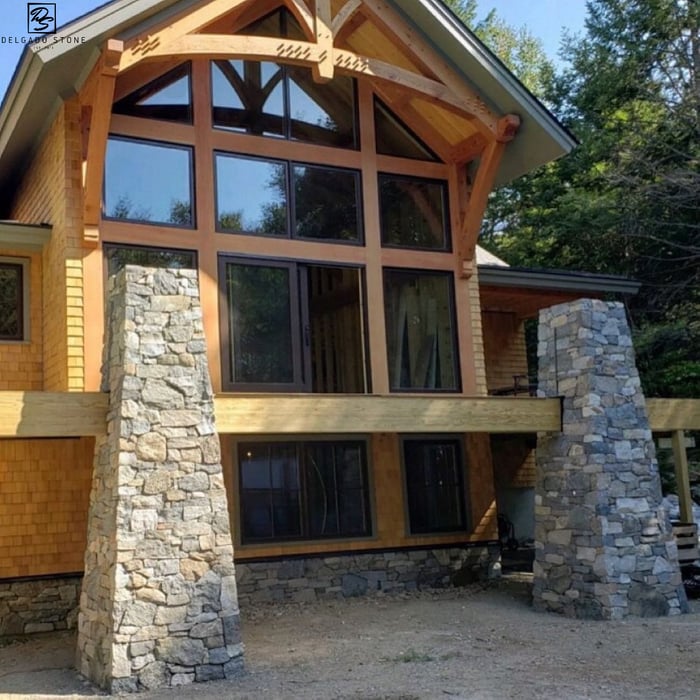 Old New England Wall Mosaic and Ashlar Blend By Matt Brannon Masonry (ME)
While these stones native to New England are popular throughout the United States, there is something to note about the longevity of this trend of using locally sourced material throughout New England. We expect the Old New England Wall and various rounds collections to stay a popular choice for home improvements and new home builds.