The Fitzwilliam Granite Company (Fitzwilliam, NH) and Delgado Stone Distributors have reached an exclusive agreement to offer their antique weathered granite as a stone veneer product. The agreement will allow Delgado Stone to be the exclusive manufacturer and distributor of Fitzwilliam Granite veneer and several landscape products.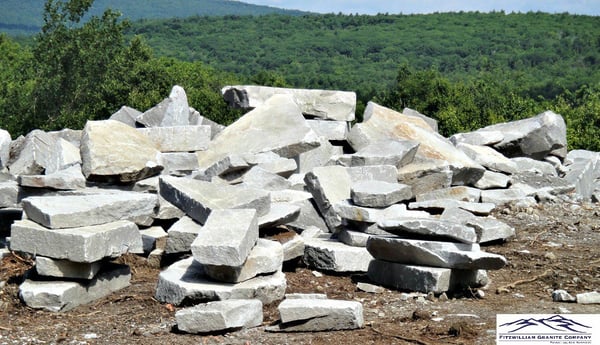 The Original Quarry Began Operating in 1849
Fitzwilliam Granite offered their stone locally and this agreement will allow for more people to work with a truly unique and beautiful natural stone. "We are passionate about our stone", said Kimberly Olson of Fitzwilliam Granite, "we are excited to partner with Delgado Stone to introduce a beautiful and unique product offering. Understanding the importance of quality and customer service, Fitzwilliam Granite Company shares in the same belief that these two components are at the center of every business decision".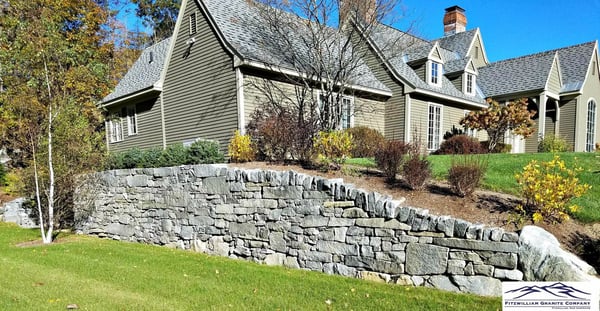 Fitzwilliam Granite Retaining Wall (Credit: Forever Stone)
Brendon Southard, the President of Delgado Stone, shared his thoughts, "We are excited to work with Fitzwilliam Granite to bring a beautiful and unique product to the market. "Any time you can work with a company that shares the same core values you do it's a good fit for everyone. We are all in the stone business but it's also about the people we work with at the quarries, our Authorized Dealers, and their customers."
The initial product offering will feature full bed and thinstone veneer as well as natural steps and slabs with additional product lines to follow.