Curb appeal has always been an important factor when designing a new home build or home improvement project. However we can not limit curb appeal to the home, curb appeal is the attractiveness of the whole property when standing on the street or "curb". This means when the home is pushed back off the street, curb appeal will be mostly be impacted by what part of the property you can see.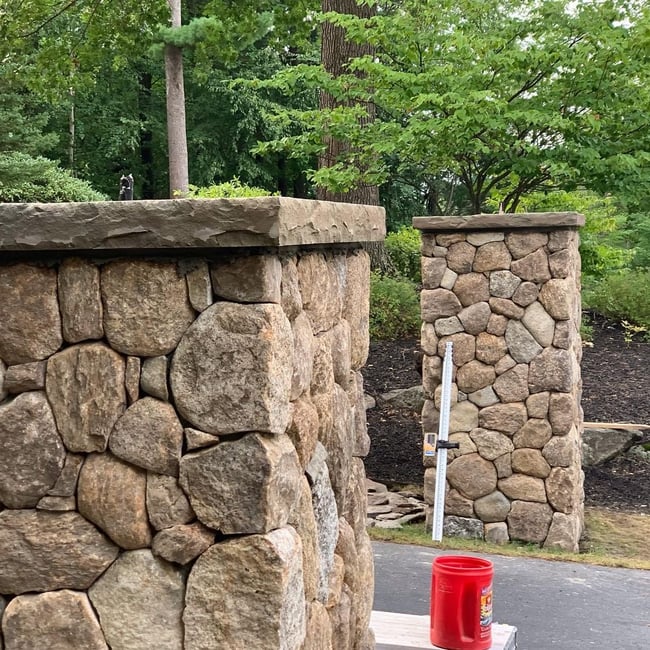 Old New England Rounds Natural Stone Pillars
Pillars and Posts
One fairly consistent factor for homes located off the street will be a long driveway and when your delivery driver or visiting friend is trying to find your home having an identifiable feature at the end of your driveway will help them differentiate your home from others. These features could be driveway pillars like the ones at the top of the screen or the mailbox posts seen below. These natural stone veneer mailbox posts are a great way to mark your driveway and house number while being a unique alternative to a traditional wood mailbox post. These features can also be used for security purposes, some natural stone pillars like the ones in the featured image will be used for two sides of a gate system which is a functional yet stylish way to protect your home from unwanted guests while adding a huge impact to curb appeal. Both of these options with or without the inclusion of natural stone veneer can also boost property value when looking to sell a home.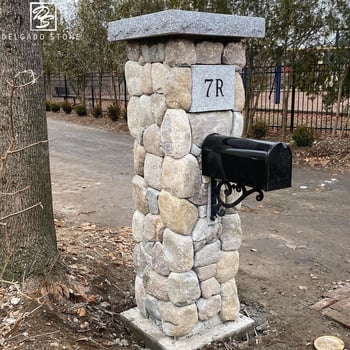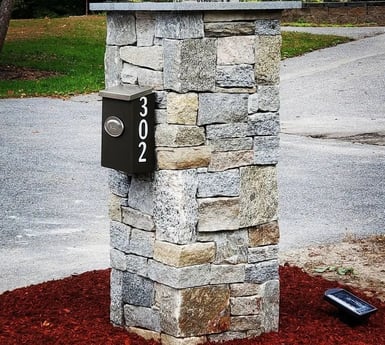 Old New England Rounds Mailbox Post Connecticut Blend Ashlar Mailbox Post
Planters
Creating a transitional space from the driveway to the front door can be the curb appeal boost the exterior design of a home needs. This home improvement project added by Audet Enterprises helped this home differentiate itself from the other homes located in this golf course community. This also gave the homeowners a place where they can change around their plantings on a seasonal basis or create a permanent design.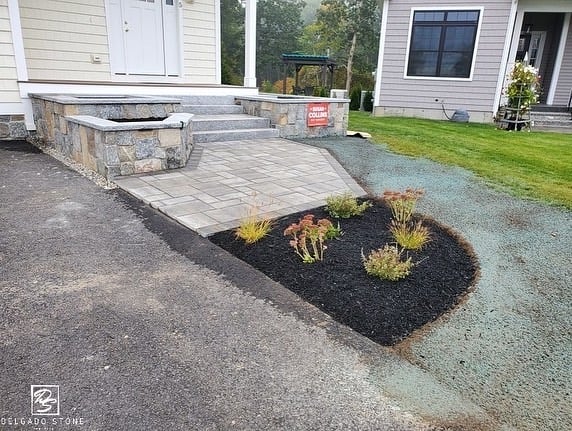 Connecticut Blend Sq/Rec Natural Stone Veneer Planters With Granite Caps.
Overall curb appeal projects can make a big difference for home and landscape designs while also adding to property value and serving a function .