Brookfield, CT - Delgado Stone Distributors is excited to introduce the The Saw Shop at Delgado Stone, a new facility dedicated to producing landscape, hardscape, accent, and custom stone products. The new operation will complement the extensive natural stone veneer products offered by The Company.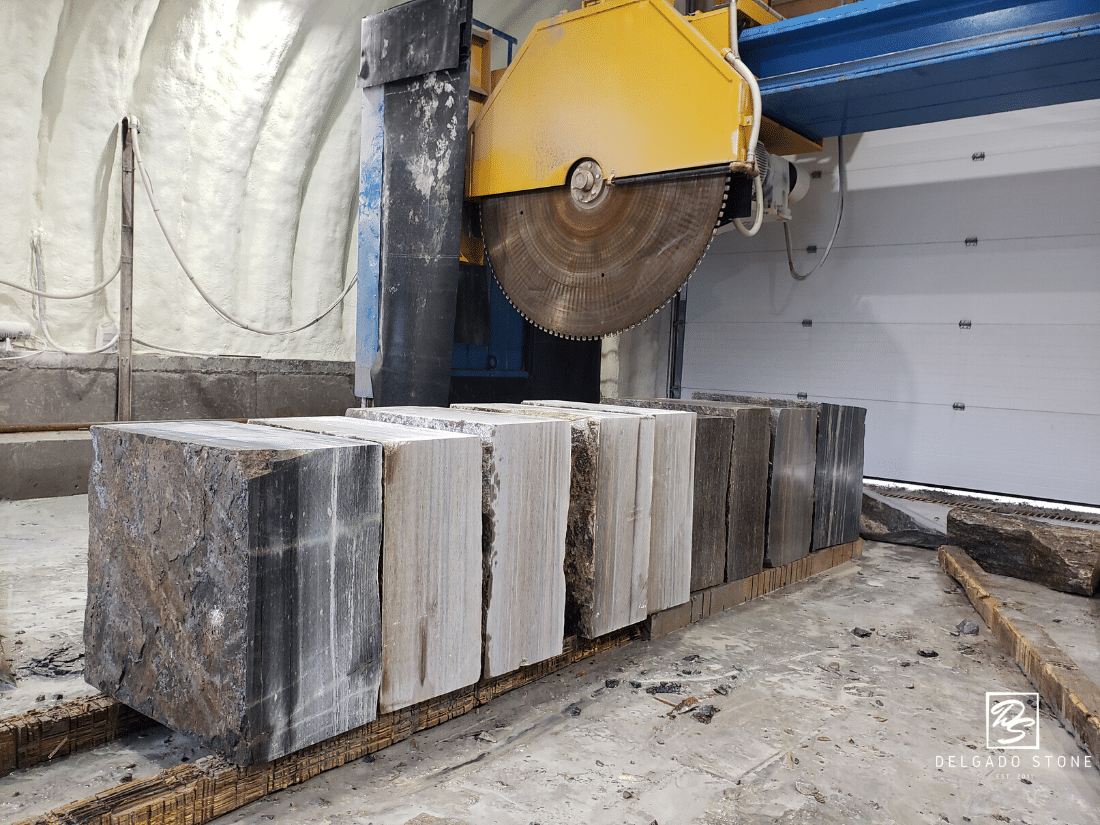 The Saw Shop at Delgado Stone Prepares a Test Run of Granite Pavers
"We invested in The Saw Shop to help meet the needs of our customers and address a weakness we had in our production capabilities", said Mike Wolfe, COO. "Our natural stone veneer collection is one of the most extensive in the industry but our Authorized Dealers and their customers had to find matching products from another source. The Saw Shop will make things easier for our customers."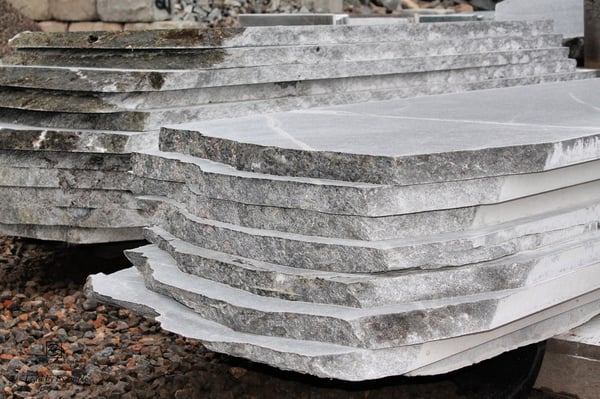 Granite Hearths and Treads With Natural Rise
Saw Shop Products
The initial product offering will be focused on landscape and hardscape to address some of the immediate needs in the market. These products will include:
Dimensional and Irregular Steps

Large Standup Flagging (sawn to 1.5" thick)

Standard Flagging (sawn to 1.5" thick)

Treads and Hearthstones

Sills and Mantels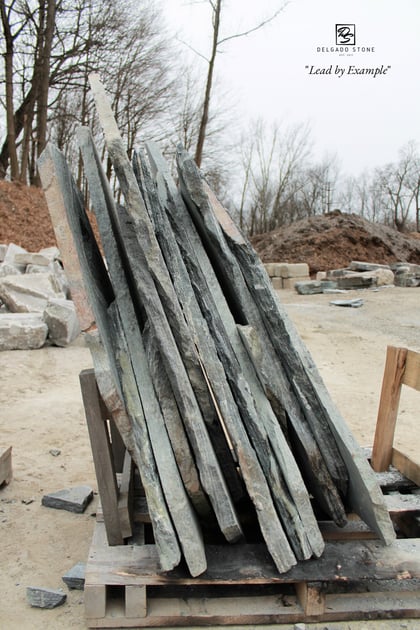 A Test Pallet of Large Standup Flagging
All Saw Shop products will be made using the same stones we use for our existing natural stone veneer products. Each one of these products was created to complement our existing product line and support the needs of current and future projects.
Saw Shop products will be available at select Delgado Stone Authorized Dealers in February 2020. Contact your local Authorized Dealer or locate one in your area for more information.