It's a difficult time to be a natural stone mason. Like any skilled labor, it is a very competitive industry and will continue to be more challenging as technology, product improvements, and Do It Yourself'ers drive the price down. The truth is that a great stone mason can turn the most ordinary project into a work of art while an average or poor mason can ruin your vision and cost you a lot of money.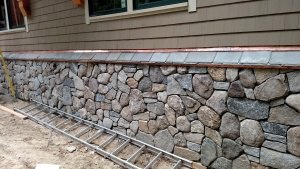 If you are a mason and specialize in natural stone, it's important to market yourself as such. If your potential customers don't know who you are or what you do, how can they hire you? It's time for stone masons to take charge of their own business and show off their talents.
Here are 3 great marketing tips to help stone masons get started in the right direction:
Pictures are Key: I've been in marketing for a while now but when I entered this industry and started asking questions I was told something that continues to stick with me: "We're in a visual industry". If you're a good stone mason you are creating art. You need to show off this art so more people see it and want to hire from you. This also allows you to charge more for your services, since you'll be in high demand. It starts with a website but social media sites such as Facebook, Pinterest, Instagram, Houzz, and Home & Garden Design Ideas are just a few places to start.
Networking: It's probably the last thing you want to do after a hard day of work in the heat but it's essential if you're going to be successful at marketing your business. Contrary to what you hear, social media (and business in general) is about relationships. You're not alone in disliking networking events but take the time to go or send someone from your company. You never know who you will meet or what job it will lead to in the future.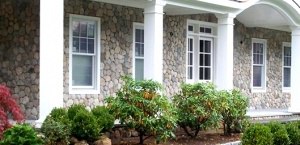 Additional Resources: If you buy all of your products from a certain supplier or manufacturer ask them for help. We recently started asking our authorized dealers to collect pictures from masons who have used Delgado Stone products in their project. We then take the pictures and create a specific page for them on our website and give them full credit (link, name, number, etc). It's one way we can thank the people using our product and help them reach more people. Ask your local supplier for a listing on their website or to be on their list of preferred companies.
There are many ways to market your business as a stone mason but it takes hard work and consistency. If you put in the time you will see results and you will become the mason of choice when people are starting their next project.