When researching stone veneer options for your home or landscape project, the two options that are going to continuously arise are natural stone and cultured stone. Both natural stone and cultured stone (also referred to as manufactured stone, fake, or "faux" stone) are popular building materials that fit the same range of projects. What sets these stone products apart from each other are physical characteristics that are attributed to their different manufacturing processes. Here is a closer look at the difference between natural stone and cultured stone, and some considerations to help you decide which is the best fit for your current project.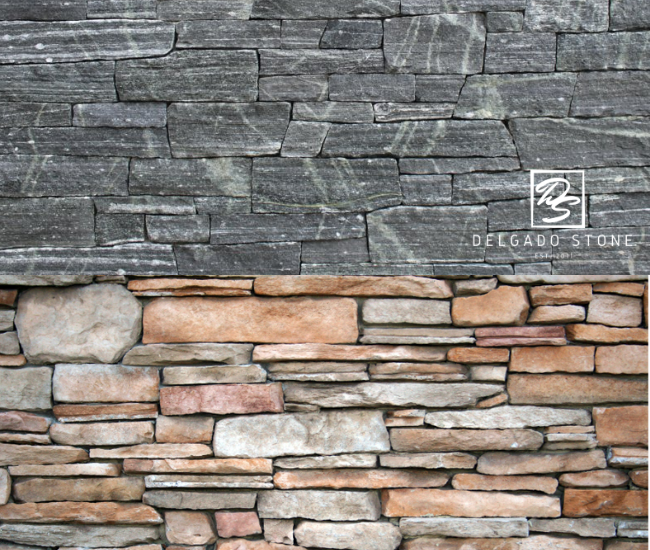 Top: American Mist Natural Stone Veneer, Bottom: Cultured Stone Veneer
What are the differences in the manufacturing process?
Natural Stone
• Natural stone is naturally occurring and sourced directly from the earth, either through different quarrying techniques or by harvesting material from fields.
• Natural stone is broken down with machinery to shape pieces into different veneer patterns but never manipulated with any chemicals.
Cultured Stone
• Cultured Stone is made from a mix of cement, sand, crushed stone, pigments, and chemicals to imitate a natural look.
• The materials are cast into a mold that simulates the look of real stone but with a more consistent shape.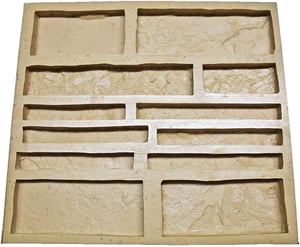 Left:(Video) Natural Thinstone veneer coming off the production line onto the pallet Right: Mold used to create Cultured Stone.
What does that mean for your project?
Look
For natural stone, this means that each individual piece is different than the next. While they all fall into set specifications, the size, color, and texture of every piece of natural stone veneer will vary. The difference in the characteristics of the pieces, along with the different techniques of the mason, ensures that no two natural stone projects will look exactly alike. In contrast, the mold and pigmentation process of the cultured stone will produce predetermined shapes and colors that can be controlled and replicated.
Ease of Installation and Durability
The individual pieces of cultured stone veneer are less dense than their natural counterpart, making it easier for the mason (or handy homeowner) to install. The lighter weight when shipping material and the ease of installation help the price of cultured stone stay competitive in the market. Density is an advantage for natural stone when it comes to withstanding harsh elements with no wear and tear over time. Natural stone veneer will outlast other building materials like cultured stone and even outlast the house, fireplace, or other features it is adhered to.
Natural stone and cultured stone can both be used for a variety of projects, and depending on what is most important to you, either can be a good fit. If you want a product that is more durable, environmentally friendly, and completely natural, natural stone is a more suitable option. If your priorities are a streamlined, customizable look and simplifying installation, you might lean towards cultured stone. Whether you decide on one of these, or another building material, you'll find there are many ways to personalize your space in a way that suits your style, taste, and budget.
For more details on natural stone veneer, download our spec guide