When it comes to kitchen design, stone veneer likely doesn't cross your mind. Why should it? Appliances, counter tops, cabinets, flooring, storage, and lighting are where most people spend their time. We have seen stone veneer used for almost everything and when Elle Decor mentioned raw materials (like natural stone) as one of the top kitchen trends of 2019 we thought it was worth sharing with you.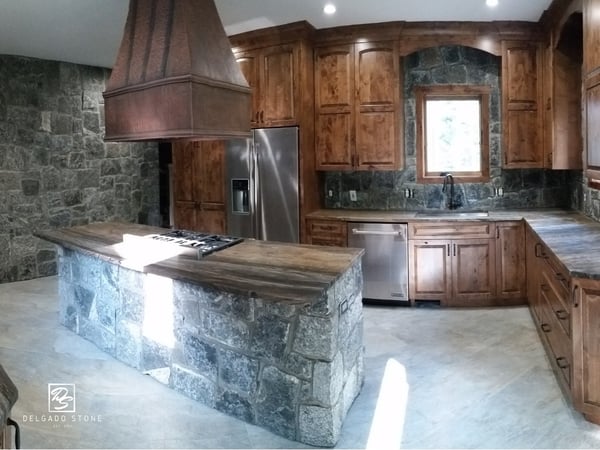 Greenwich Blue Stone Veneer Created a Truly Unique Kitchen Design
There are many ways to incorporate natural stone into your kitchen design but it's a matter of how much or little you would like use. The kitchen above features our Greenwich Blue SqRec which matches the entire exterior of the house. We love the way this came out but we know it's not for everyone.
If using natural stone is something you want to do but on a smaller scale, consider the island as a place to start. You don't need a lot of stone to make a big impact.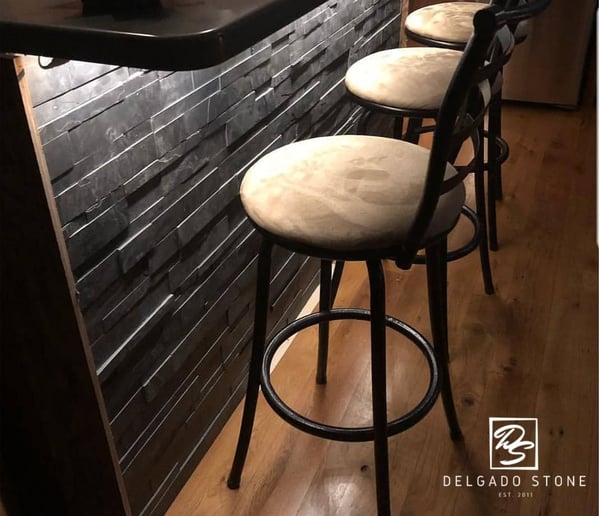 Mystic Black Thinstak Veneer® Panels Featured in this Kitchen Design
The picture above is a great example of how to use a little stone to your kitchen. We have seen small amounts used for projects like this as well as a back splash behind a sink or the oven... just make sure it's sealed properly.
The last two have featured stone that's on the dark grey and black side of things but the team at SK Complete Landscaping (NY) shared are kitchen project featuring our Nutmeg Ridge (below). A beautiful design and execution landed them a spot in our new catalog.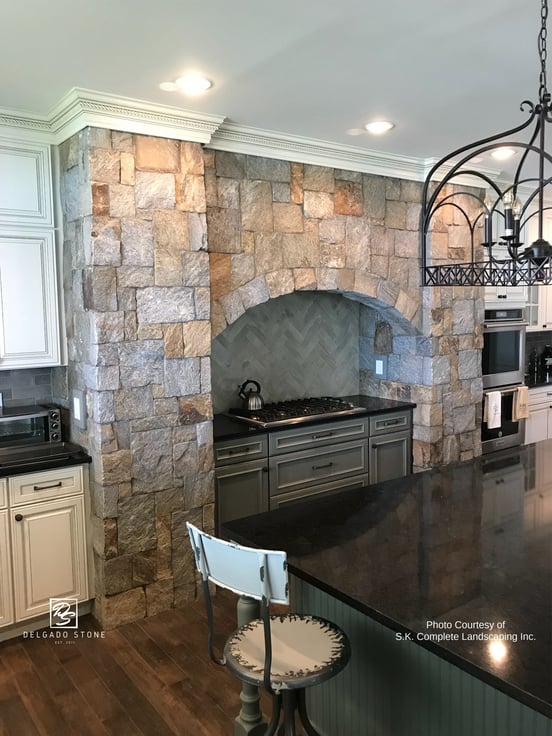 Nutmeg Ridge SqRec Surrounds the Stove
With so much stone to choose from it's easy to get overwhelmed or think it's all or nothing. The beauty of natural stone is the imperfections and how it can be used. Whether it's a fireplace, the walls, floors, or something we haven't seen yet, we hope these pictures help inspire you to use natural stone for your next kitchen design.
Want more Inspiration? Download our free catalog!