In a recent meeting I had someone ask me what websites and architecture blogs I follow. As we continued our discussion I started to explain why I liked each article and he suggested I create a blog post about this (after emailing them to him) and publish it on our website. That's how we arrived here.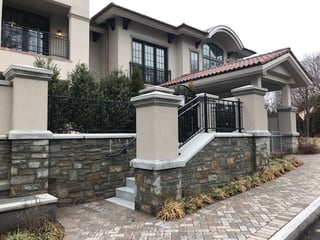 Custom Blend: Spruce Mtn, Colonial Tan, & Nutmeg Ridge Ashlar
The Best Architecture Blogs & Websites
Any time I read an article that features the "best" of anything I always wonder why this person thinks these are "the best". As you read through my list I ask you to keep in mind these are blogs and websites I find useful and interesting. Everyone has an opinion (use the comment section) and my hope is someone finds one of these resources helpful.
In no particular order, here are some great websites and blogs for architecture enthusiasts:
Which one of these is your favorite? Comment on any of the above or let us know about another great architecture website or blog.