In a world where many things are mass produced and everything has a "cookie cutter" feel to it people seek the opportunity to express themselves. Our products and patterns provide more than 140 different stone veneer options but when someone has their own vision we want to do our part to help them achieve what the desired look and make it as easy as possible.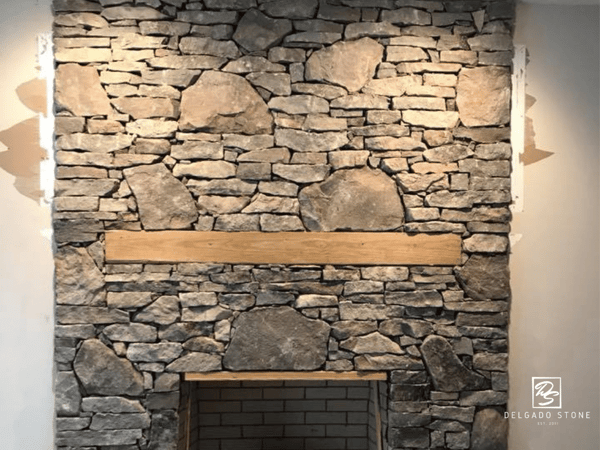 Fieldstone Dark Ledge & Mosaic Custom Blend to Create the Desired Look
When it comes to custom blends the two most common requests are: Custom Pattern or Custom Colors. The two types are different but when it comes to figuring out the best way to achieve your desired look, order the material, and minimize cost, the process is very similar.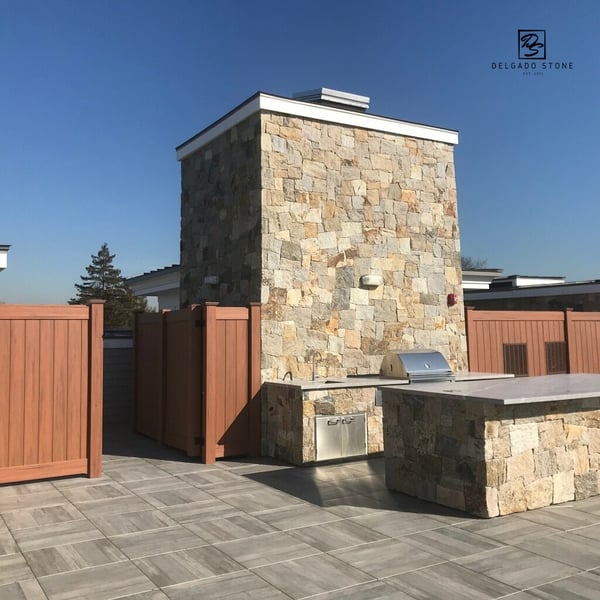 The Famous "BellPoint Blend" Designed by Byram Mason Supply

The Custom Blend Formula
There is no magic formula for making the perfect blend but through working with our Authorized Dealers and several of their customers we have found this to be the best process:
Select the custom blend you're looking for and order samples to see the stone in person. Depending on the size of the project you may want to do a mockup or field panel.

Determine the total amount of stone required for the project. Don't forget to include corner pieces and factor in waste.

Calculate the percentage of each stone or pattern you will need. If the project blends two patterns and is 100sf, figure out what percent you want of each pattern so you can order properly.

Place the order separately rather than asking us to create the custom blend for you. This will prevent additional charges for custom blends and make it easier for the mason to blend the stone based on the project needs, not how we think you want it.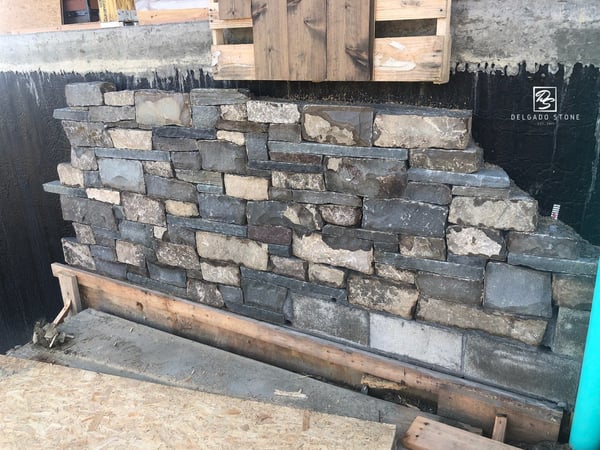 Recent Mockup of Fieldstone Dark Ledge & Strip with Colonial Wall Ledge
The recent mockup above called for our Fieldstone Dark in two patterns but the customer wanted to add some Colonial Wall Ledge for some additional color (blue). The full bed order called for a total of 20 tons but rather than having us blend it, they placed the order as follows:
Fieldstone Dark Ledge: 50% (10 tons)
Fieldstone Dark Strip: 25% (5 tons)
Colonial Wall Ledge: 25% (5 tons)
By placing the order this way they were able to have the right amount of each stone on site and avoid an additional fee for a custom blend. In fact, they were able to save a little since the Colonial Wall Ledge was a little less expensive than the Fieldstone Dark.
Did you find these tips helpful or have one of your own? Leave a comment!