Designing a landscape is more than just planting a few trees and tending to a flower garden. It's all about considering ways to achieve a harmonious atmosphere between the outdoors and the built environment. It's not an easy task to achieve and requires a lot of careful planning and considerations. Luckily we've rounded up 5 tips that can help you design an ideal landscape.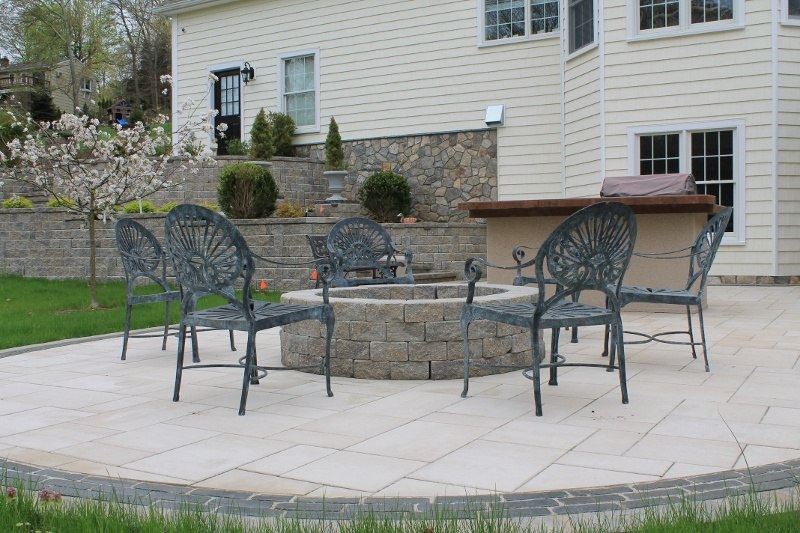 1) Choose Focal Points
Before you begin purchasing plants or planting trees, it's important to consider focal points for your yard. Some common focal points are are a water feature, a lit up tree, a colourful flower bed, or an art object. While the choice for a focal point is up to the owner's discretion, the importance of the focal point can't be stressed enough. This is because if you don't choose focal points, then your plants will be competing for attention which results in a distracting and complicated landscape.
2) Consider Your Accents
When considering your landscape design you want it to accentuate your home - not overbear it. So while it can be tempting to line your pathways with multiple different plants and colours, it's important to only choose one to two consistent plant heights and colours in order to accentuate the colour of your
stone path
in a more visually striking way.
3) Choose Appropriate Lighting
When adding lights to the backyard it's natural to want to overcompensate the lighting so that you can enjoy the outdoors for longer when it's nice outside. Unfortunately while it extends the length you can stay outside, it doesn't necessarily look aesthetically pleasing. That is why it's suggested to use a combination of candles, lanterns, deck lights, or string lights to achieve a delicately balanced ambiance.
4) Take into Account the Plants During Different Seasons
While having a backyard in full bloom might look breathtakingly beautiful during the warmer months, it won't offer the same sight during cooler months. This is why it's important to design with your climate in mind. Choosing shrubs like evergreen is always a good idea since they're continuously providing colour as well as cover.
5) Shade
While getting a little summer sun is welcomed, too much of it is a cause for concern for not only humans but also plants. This is why similar to choosing plants based on seasons, you should also choose plants based on their growing and maintenance conditions. If you don't consider shade, then you will notice how some plants can thrive in your backyard while others will need to be replaced more frequently.
While these 5 tips will help you overcome common design flaws, it's also important to consider the individual needs for your landscape. A truly successful design is one that comes from careful planning and lots of patience.
_______________________________________________________
**Emily Matlovich is the writer for CADdetails' blog Design Ideas for the Built World. The blog is an extension of CADdetails.com, the leading provider of manufacturer-specific building product information, high-quality CAD drawings, 3D models, BIM files, specifications, images, projects and related documents from over 500 of North America's top manufacturers. All of their high quality, digital content is available for download here 100% free of charge.**