When starting a natural stone veneer project the first step is to pick between full bed or thin stone veneer. The differences in these two options can alter the project in a few ways. Although choosing between these two veneer options is often decided by which veneer the mason or contractor prefers working with, it's important to be informed about what the choice means.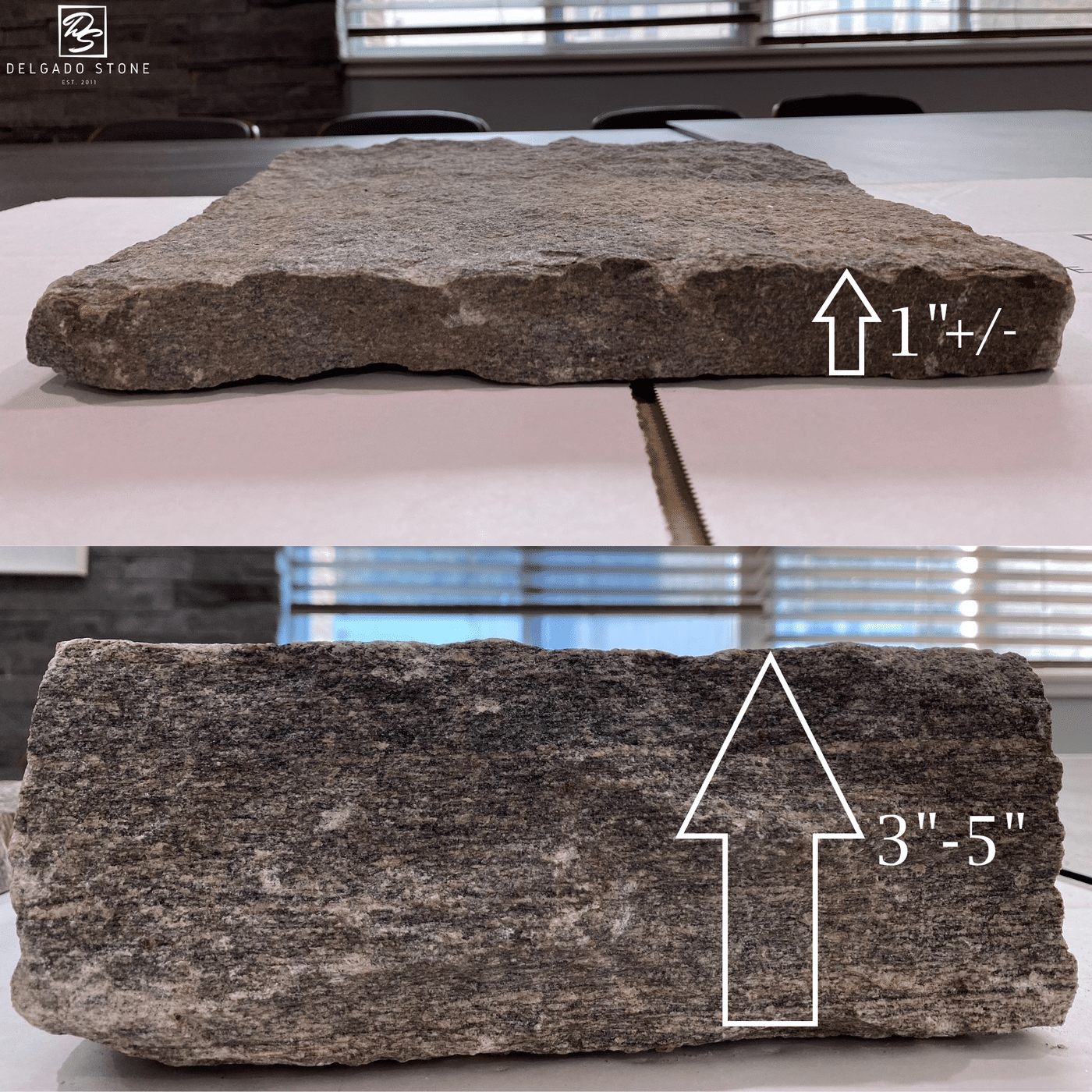 Top: Thin Stone Veneer Thickness Bottom: Full Bed Veneer Thickness
The major differences in full bed and thin stone veneer are the thickness, application, and weight of the individual pieces. Displayed in the top half of the picture above is a thin stone square and rectangle piece that has been sawn to 1" thick with a 1/4" tolerance allowed. The full bed piece, sometimes referred to as building stone, has been split to the standard thickness of 3"-5" (approximately).
What do these differences mean for your project?
The full bed material is less expensive than the thin stone veneer material. While you're saving on the actual cost of the stone you may see additional cost come installation.
The difference in thickness drastically effects the weight of each piece. This can make installing thin stone veneer less labor intensive which can also effectively save time during installation. The sawn back also helps speed up the installation process.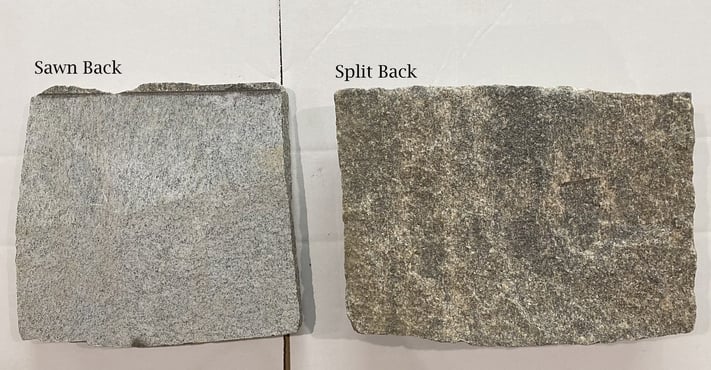 Left: Thin Stone Veneer Piece With Sawn Back Right: Full Bed Piece With Split Face
What is consistent throughout the different materials?
Although the pieces look very different on a pallet; when in the hands of a skilled mason or contractor the material can create similar looks. Before checking the caption pick out which project below is made with full bed and which one is made with thin stone veneer.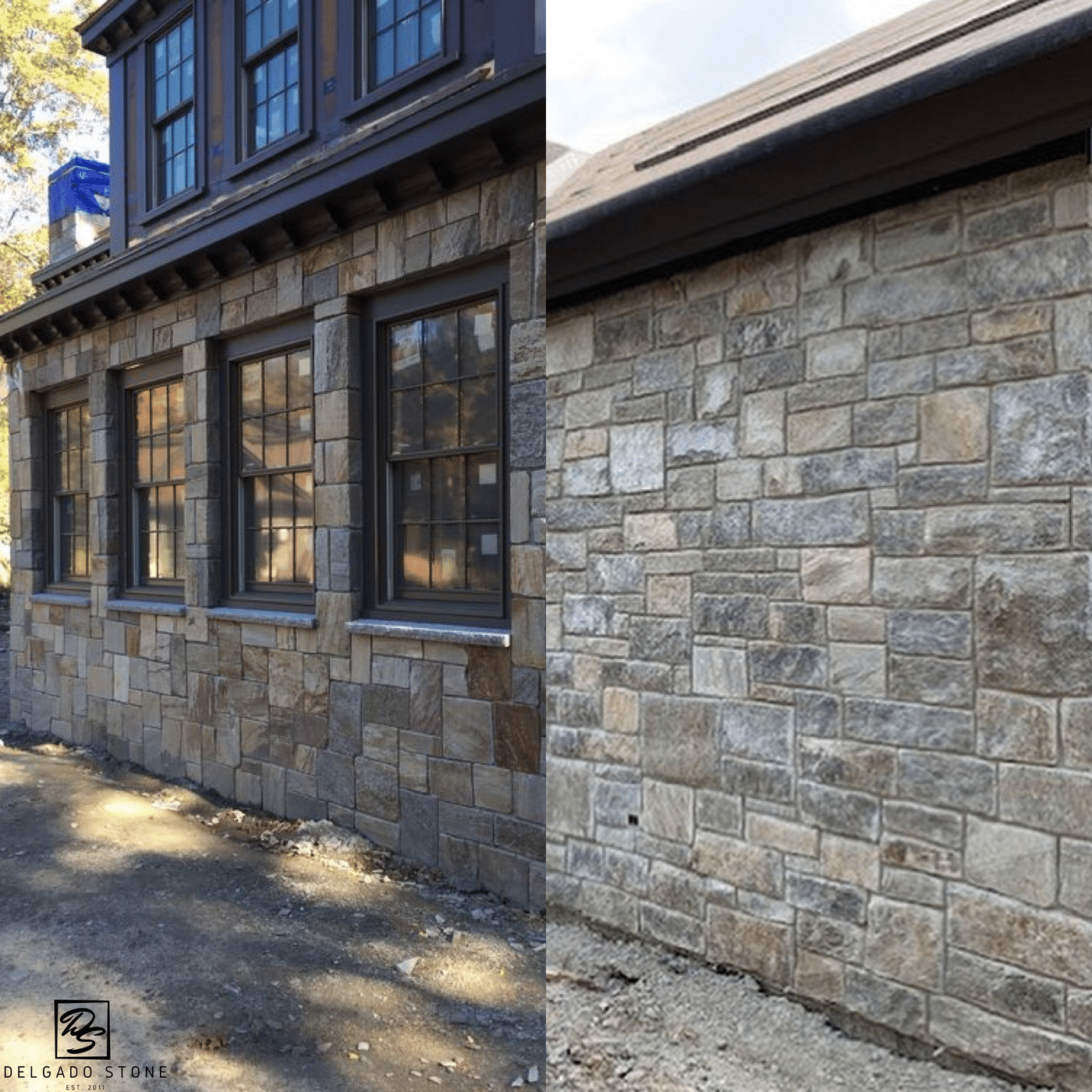 Left: Thin Stone Veneer Squares and Rectangles Right: Full Bed Veneer Squares and Rectangles
The color of the stone face or end grain of the stone is consistent regardless of being full bed or thin stone veneer. As seen in the graphic below both pieces of Liberty Hill have a consistent color range.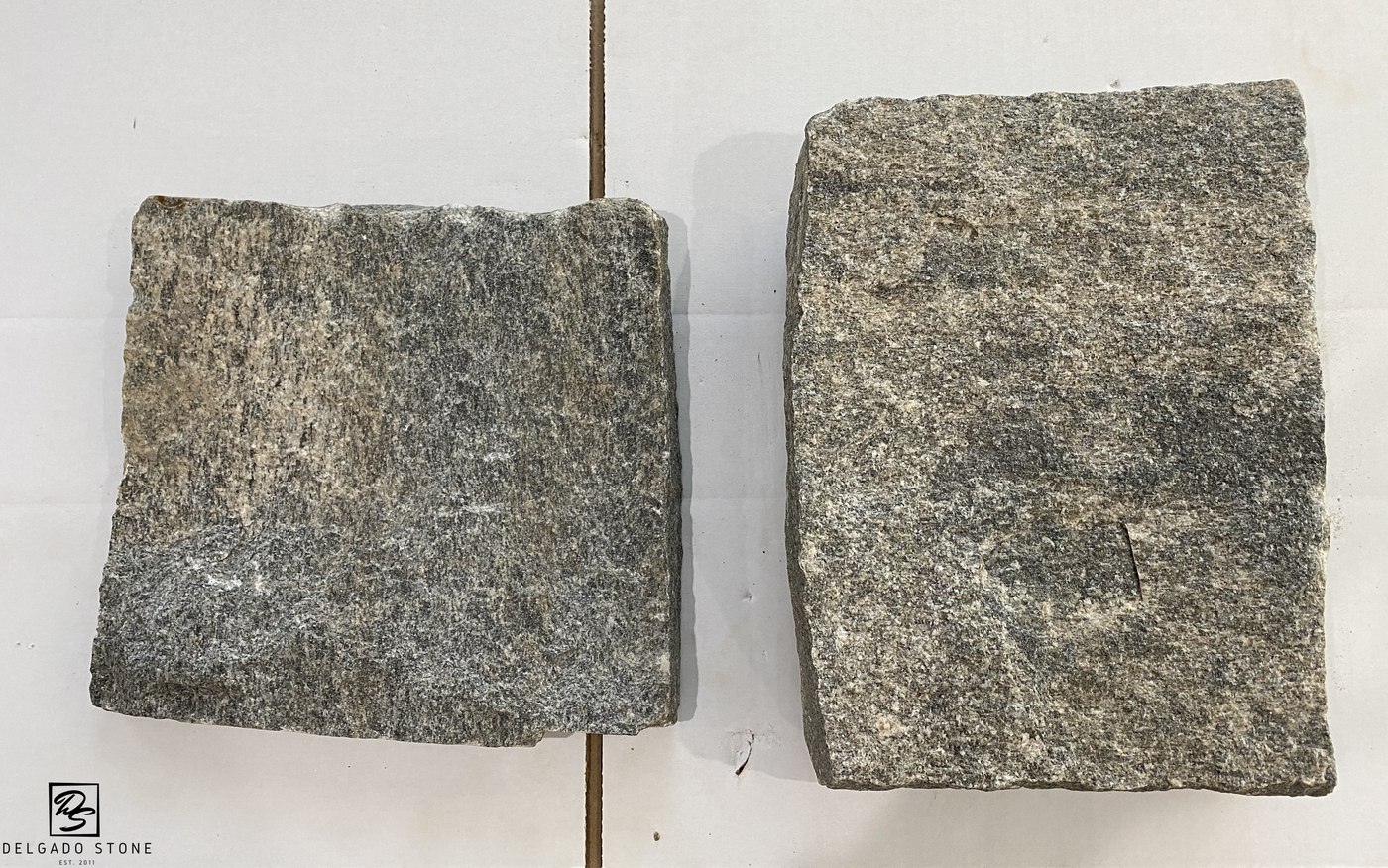 Left: Thin Stone Veneer Face Right: Full Bed Veneer Face