One of the most common uses for natural stone veneer is for a fireplace. Firepits and fireplaces are a popular trend when renovating or remodeling so we have received this questions many times, "what's the best stone veneer for a fireplace?"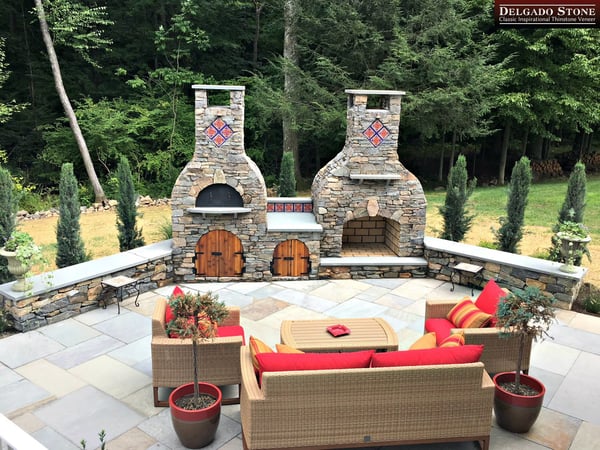 Fieldstone Dark Ledgestone, Strip, and Mosaic
I'll share with you the answer I share with everyone that asks this question: there is no best stone veneer for a fireplace.... the best stone is the one you like!
This doesn't mean one pattern or product doesn't go better with your vision or design, it simply means we don't recommend using one stone or another for a fireplace. Our focus is on the quality and consistency of our stone veneer so no matter which product you select it's the right one.
CT Blend Ledgestone Fireplace
It's not uncommon to see ledgestone veneer used for fireplace exteriors when looking for a modern or drystack look. Our ledgestone has a textured look and is approximately 1-4" high with lengths ranging from 4" and longer. Ledgestone takes a little longer to install and plan on increased waste if you're saw cutting the sides, tops, and bottoms for a perfect look.
If you're interested in a rustic or modern farmhouse look, a mosaic or rounds pattern may be a better fit. While common on exterior or large fireplaces, it's looks great on smaller projects too.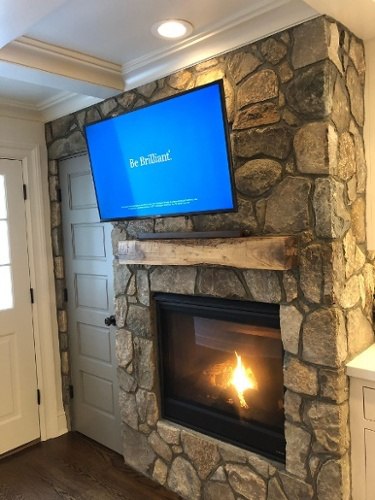 A Blend of Fieldstone Dark & Old New England Wall Mosaic
We could provide an endless amount of images and share more stories but the reality is there is no best stone veneer for a fireplace. Each project is unique and one of the reasons people work with natural stone veneer is that no two pieces are identical. As long as you know how much and what you want it to look like you will find the best natural stone for your fireplace.
Do you have a favorite pattern or product for a fireplace design? Leave a comment!