Traditionally, fireplaces have always been more about functionality and safely housing a fire than pleasing the eye. As they became a focal point of both homes and commercial buildings, a trend in design with functionality has taken hold. Accent pieces like hearthstones, lintels, and mantels have been substantial factors when designing a new fireplace feature and as more fireplaces are being built and installed we have seen an increase in demand for these custom pieces.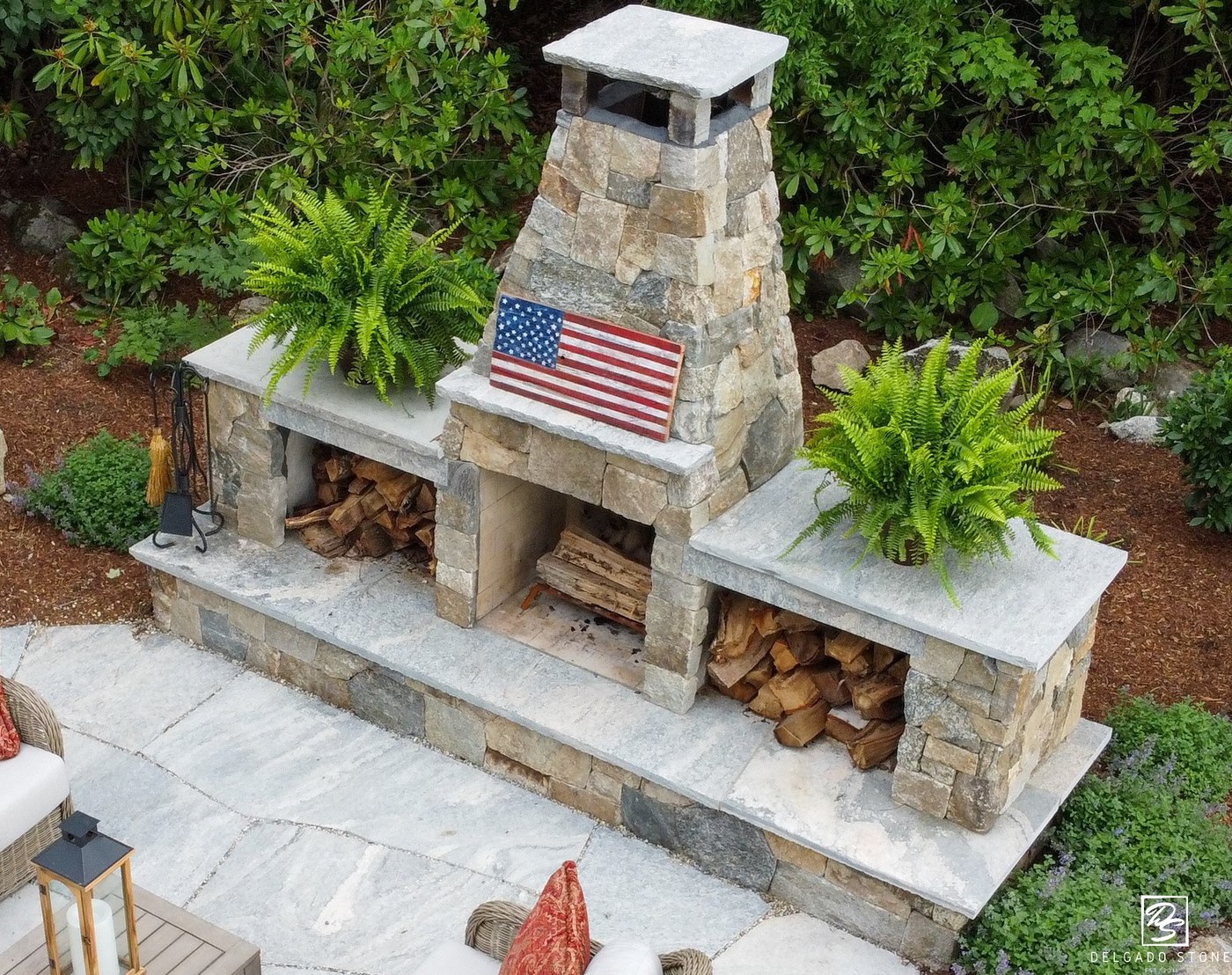 Sawn Liberty Hill Hearthstone
Sawn Hearths
These natural stone pieces are perfect for a stone fireplace with an emphasis on uniformity and modern design. Customizable sawn hearths are created in our Saw Shop to the dimensions provided by the client and then finished with a thermal top. The most common thickness for the sawn hearth is approximately 2". Pictured above is a hearth that was created and installed in four separate pieces. In this particular case, it was a bonus that the hearth and mantelpieces matched the patio flagging by choosing the Liberty Hill stone for all of the specialty material.
Split (Natural) Hearths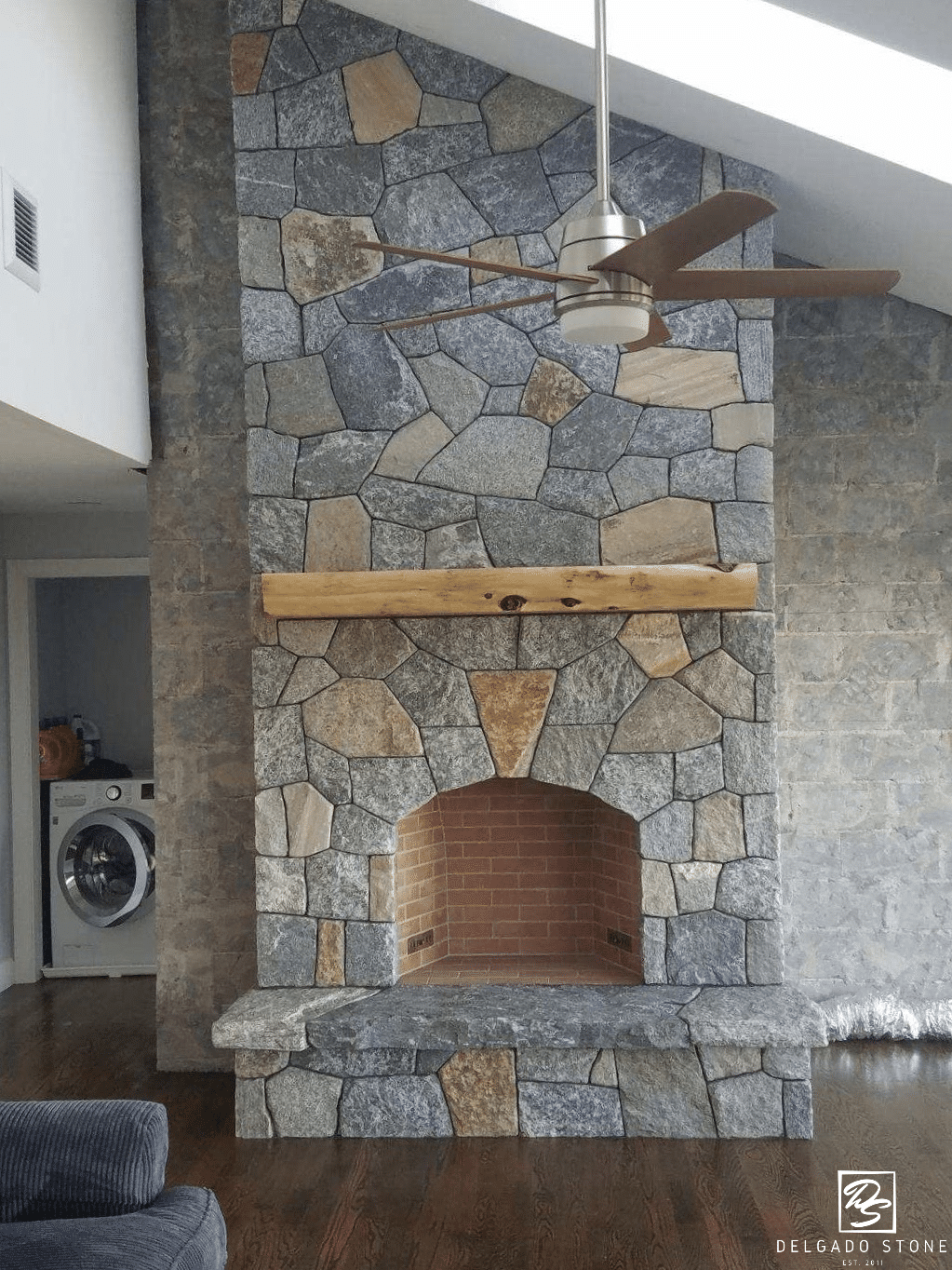 Split CT Blend Hearthstone
Where the sawn hearth pieces focus on uniformity and modern design, the split hearthstones lend themselves to a more rustic, natural aesthetic. The biggest draws to the split hearthstones are the natural edges and face. While the sawn hearth pieces do have a slight installation advantage, there is no structural advantage between the sawn and split hearths.
With an emphasis on design, these main hearthstone options are going to continue to rise in popularity. Outside of these options, we are continuously looking for the next innovation for natural stone. Contact us to learn more about these natural stone accent pieces.