The CT Pool Company, Total Pool & Spa, has recently won several awards for their work on Candlewood Lake Isle in New Fairfield, CT. The award winning project featured Colonial Tan stone veneer and flag stone. The project earned the NESPA People's Choice and Gold Award in 2016. It was later the cover feature for Edge Magazine in 2017.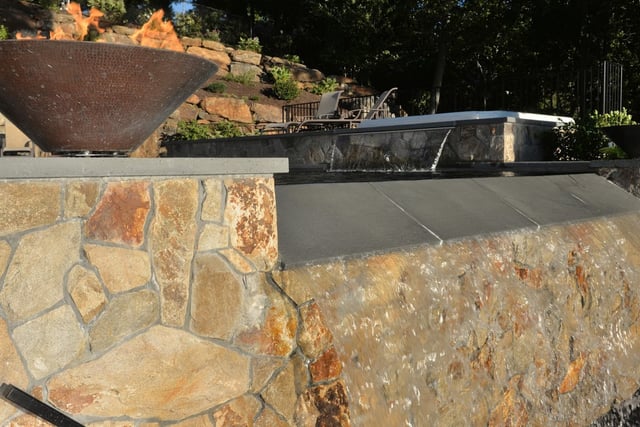 The Total Pool & Spa Perspective
We were honored to see our stone on this project but we asked the team that made it happen to share their insight on the job:
"Rarely is there a property with as much potential as this project on Candlewood Lake in New Fairfield, CT. With breathtaking sunsets and a view like no other, we felt this was a perfect place for a vanishing edge design that complimented the natural beauty of the lake. After much consideration we selected Delgado Stone to provide an assortment of premium stone products for this one of a kind project. The use of these high quality all natural materials were the perfect compliment to this lakeside landscape." - Tom Santella (Owner)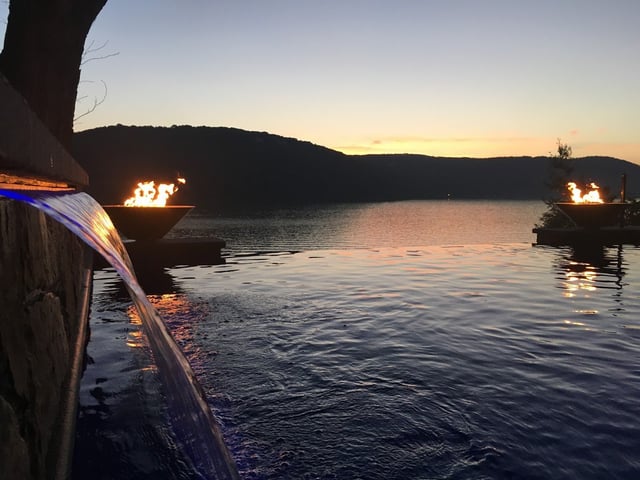 Our Colonial Tan veneer is one of our most popular products for indoor and outdoor applications. The unique color of the faces and end grain make it ideal for projects seeking a both a modern or a more traditional look.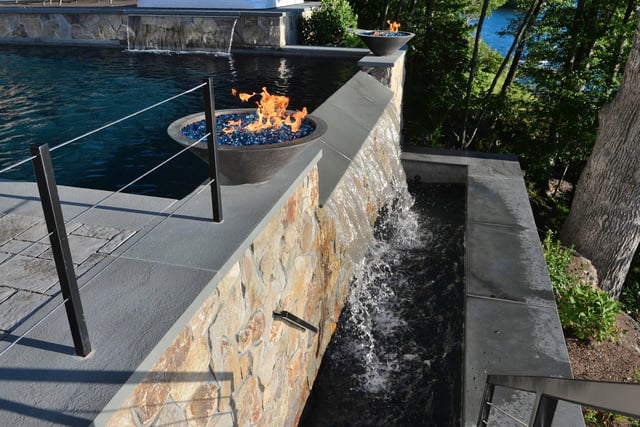 About Total Pool & Spa
Total Pool & Spa, located in Newtown, CT, offers more than 25 years of experience with pool design, installation, and maintenance services. The family-owned business continues to design beautiful custom pools that gain recognition locally and throughout the nation.
Visit their website to see more beautiful images of their work and learn more about their business.
Want to see more images from this project? Visit the "Vanishing Edge" project page.
Project Overview
Design By: Total Pool & Spa LLC
Location: New Milford, CT
Stone: Colonial Tan Mosaic + Flag Stone
Awards:

2016 NESPA Gold Award Winner

2016 NESPA People's Choice Award

2017 Edge Magazine Cover Feature