We have written several articles on what's trending in natural stone and as we head into 2019 it's likely we will see this one continue: Custom Blends. As homeowners and project managers look for more ways to be unique, custom blends are a growing trend.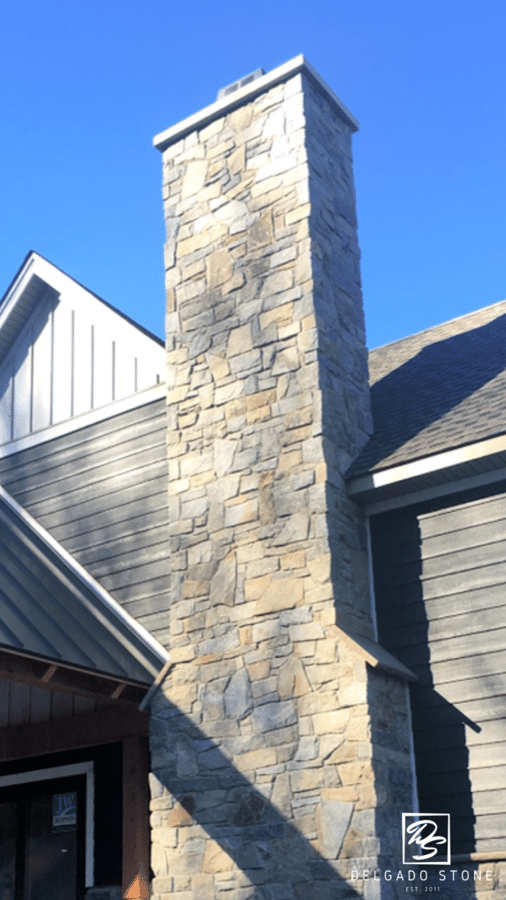 A Custom Montauk Blend Strip, Mosaic, and Ledge
Blending natural stone to create something unique is nothing new but there has been a noticeable increase in the request for this and the usage on projects of all sizes. Typically there are two types of custom requests:
Blending Different Patterns
Blending Different Products (stones)
Blending Different Patterns
Blending different patterns (shapes) is a standard practice and our Ashlar Pattern does just that. It's a combination of strip, ledge, and small squares. Our spec guide (download here) provides details about the patterns and it allows the project visionary to create something truly unique. In the project above the homeowner wanted a more natural look so they chose strip, ledge, and mosaic using our Montauk Blend.

The "Famous" Bronxville Blend
Blending Different Stones
When we receive a request to blend different products it's usually because the project owner wants more or less of a specific color. It's fairly common to hear someone say, "I like this but I'd like more...." of a color. The picture above was a project that called for approximately 400 tons of Full Bed Ashlar. They selected Spruce Mtn, Colonial Tan, and Nutmeg Ridge and kept it simple with one-third of each being used. The end result was something special (we shared the project on Instagram) and we jokingly refer to it now as The Bronxville Blend.
It's called a custom blend because it's specific to the needs of your vision. While natural stone will always have variations taking the step to create a custom blend will help you achieve the goals of your project.