The release of our segment in collaboration with Designing Spaces™ was an overall huge success. Having the opportunity to highlight natural stone and our industry is something we could talk about for hours but unfortunately had to keep it around 3.5 minutes. The episode that included our segment highlighting natural stone was joined by segments featuring experts in roofing, construction, air quality systems, lawn care and more home needs. Designing Spaces is an all in one program for anyone interested in the home renovation or new home construction industry.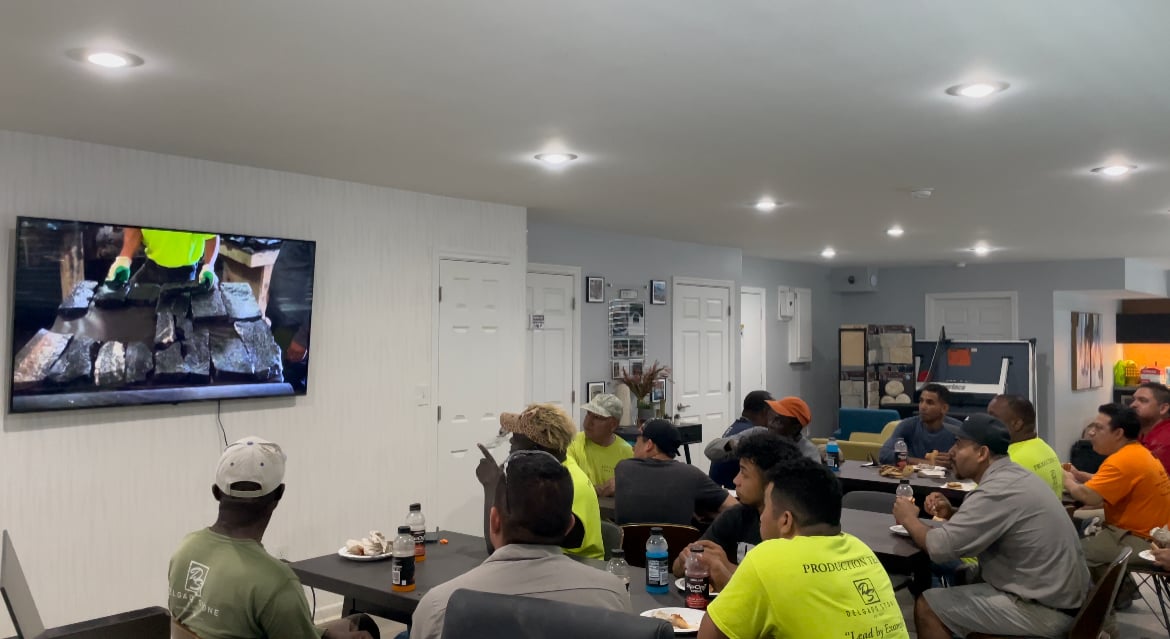 Delgado Stone Production Team Watching The Premier
While watching the segment below you will see the core leadership of Delgado Stone who helped propel us to becoming an industry leader and a trusted voice for natural stone education. However none of this would have been possible without the behind the scenes work from our production team in the picture above who are the skilled hands behind every piece of natural stone that leaves our Brookfield, CT facility.
Designing Spaces Segment Ft. Delgado Stone
Thank you to everyone involved in this process including the teams at Designing Spaces, Brand Star and internally who made this experience fantastic from start to finish. We are excited for our next opportunity to be a voice for natural stone.