The Saw Shop has already contributed in creating some inspirational and creative natural stone projects that have transformed landscapes and this one is near the top of the list. Our American Mist Standup Flagging was selected here to create an inviting walkway and add some curb appeal to this existing Massachusetts home.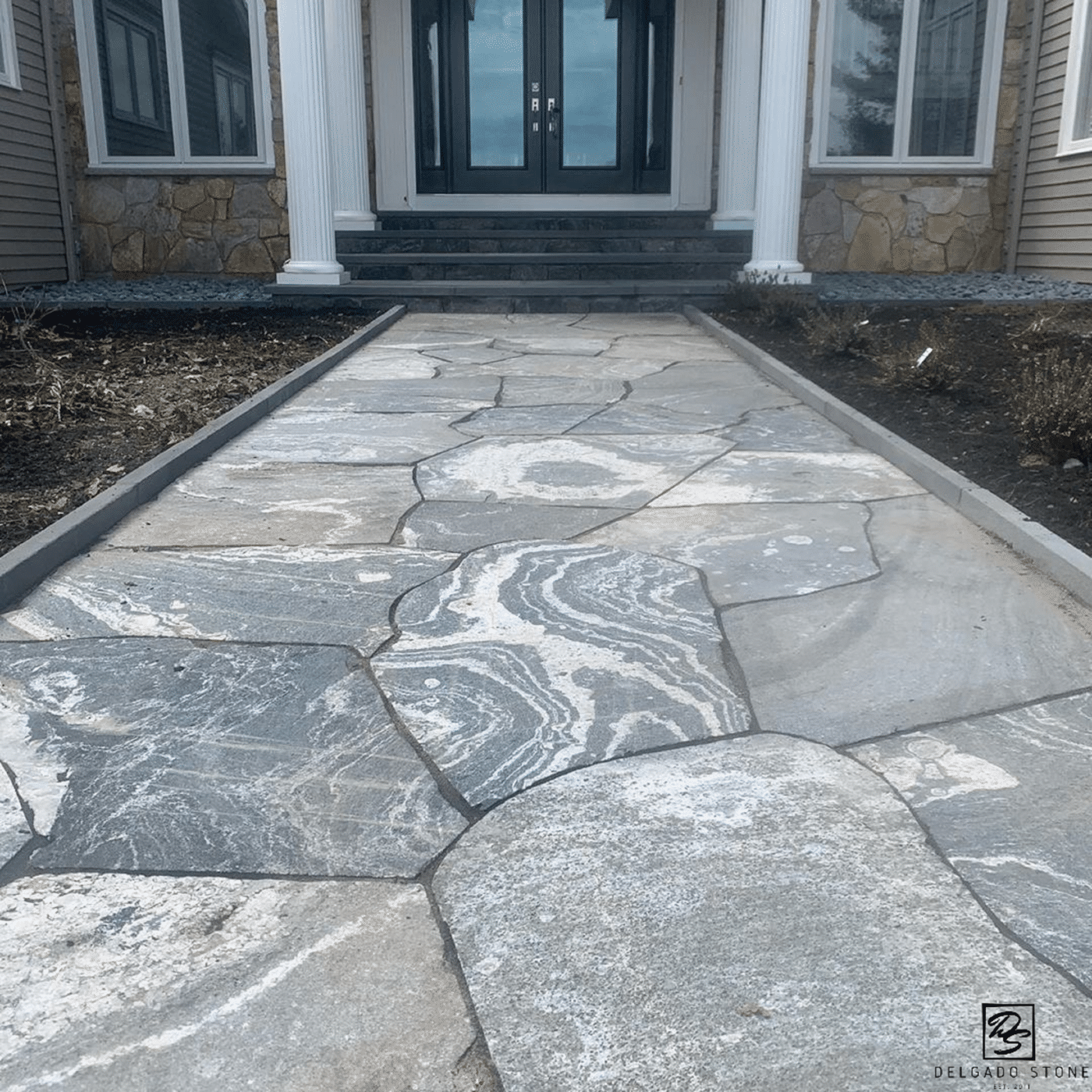 American Mist Flagstone Veneer Walkway
The design and installation was done by the Redmond Design Group of Wayland, MA. They provided us with pictures of the completed project (above) and the work in progress pictures (below). The ability to see what a project looks like prior to getting started or during the process provides excellent insight into the quality of the work and products selected for specific projects.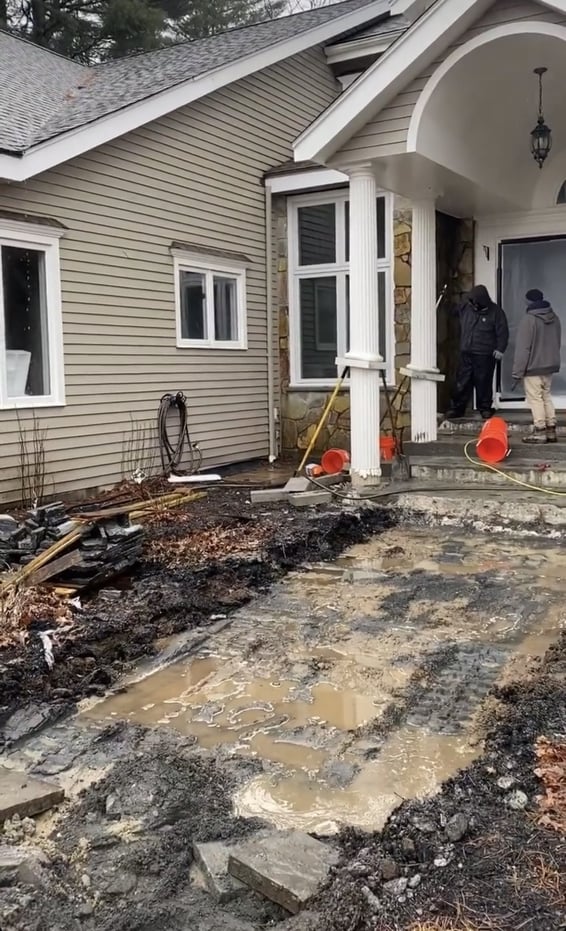 Redmond Design Group preparing for remodel
In a recent blog post we discussed the differences between our standup sawn flagstone product and split irregular flagstone. These two products can be used for similar applications such as patios, pool coping, and walkways (like this one) but one of the major advantages of using the sawn flagstone is the savings in time and material because of the gauged thickness. It's easier to install and has a lower waste factor because it's sawn and has a thermal finish.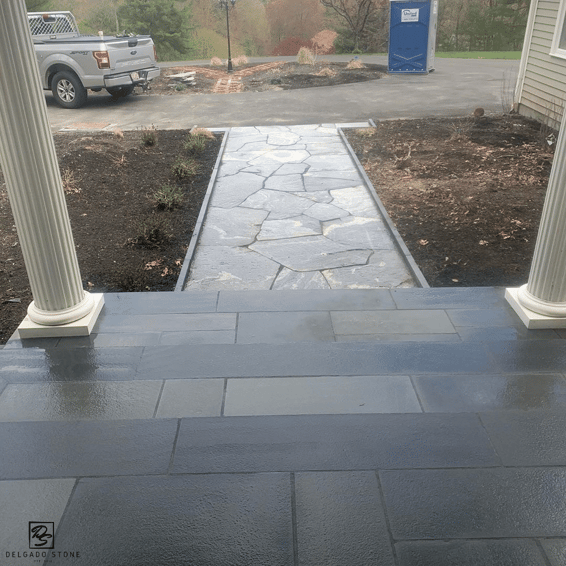 Walkway and Entryway Designed and Remodeled by Redmond Design Group
This finished project really embodies what natural stone can do as far as impacting a home interior, exterior or landscape. This flagstone veneer walkway and thinstone veneer step risers were made out of American Mist. The American Mist collection is popular for its dark grey hues and the white streaks predominately found in the end cut or inside of the stone.
To see more work from Redmond Design Group you can go to their website or check out some of their other work on Facebook or Instagram.