The recently completed Berkshire Roots Dispensary (Pittsfield, MA) features our Hudson Blend thin stone veneer on several interior walls. William Caligari Interiors (Great Barrington, MA) did the design and was looking to create an "interior experience that reflected the Berkshire region".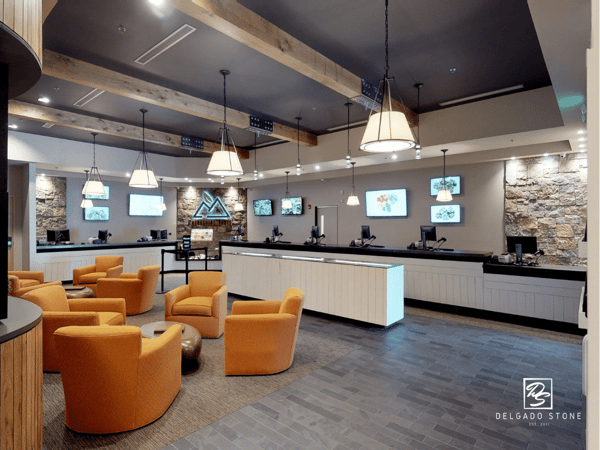 Interior of the Berkshire Roots Dispensary
What was once a former bowling alley is now a welcoming atmosphere with natural stone and wood elements along with colors and textures typically reserved for the outdoors. William Caligari Interiors writes about this project here on their website.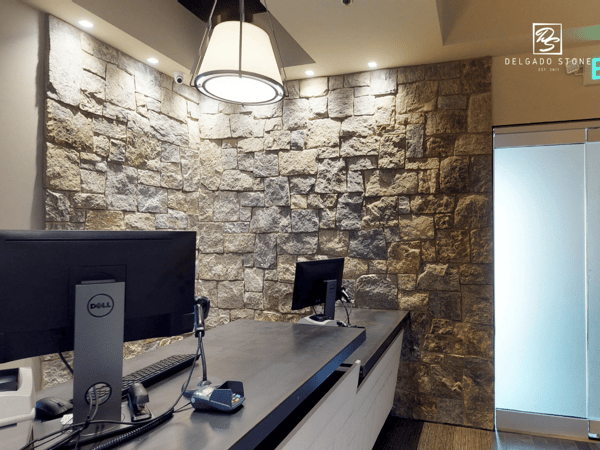 Hudson Blend Roughly Square & Rec From Floor to Ceiling
About Hudson Blend
Hudson Blend is a New England Granite native to Connecticut. The stone features medium to heavy textures with a color range featuring grey, brown, tan, and pink. Often selected for projects seeking a "natural" feel, Hudson Blend is popular as an individual product and in our Montauk Blend.
Additional Information:
Photo Credits: All photos supplied by William Caligari Interiors