Natural stone is a great fit for a pool project, and the one featured here is a great example of how they can work together successfully, whether as an accent or as the main building material. In the past, we have talked more about the benefits of incorporating natural stone into a pool design here. (A few of these benefits are durability, low maintenance, natural waterproofing, and slip-resistance.) Another exciting component is that pool and spa double-features are one of the outdoor living trends we've been seeing recently that pack the most summertime fun into an efficient design and space.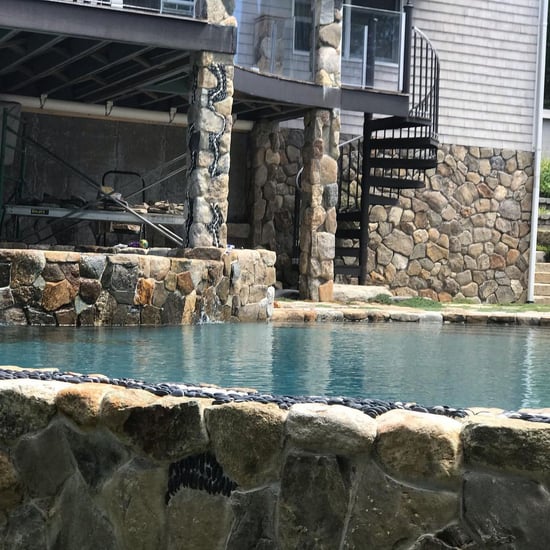 Old New England Wall Mosaic was used for the pool, walls, foundation, and pillars.
What makes this outdoor living project stand out, in addition to the benefits of using natural stone for a pool and combining a pool and spa feature, is an incredible job using natural stone to unite other elements of the exterior design! The talented team at Asante Design created this stunning exterior space, which features Old New England Wall Mosaic around the pool and hot tub.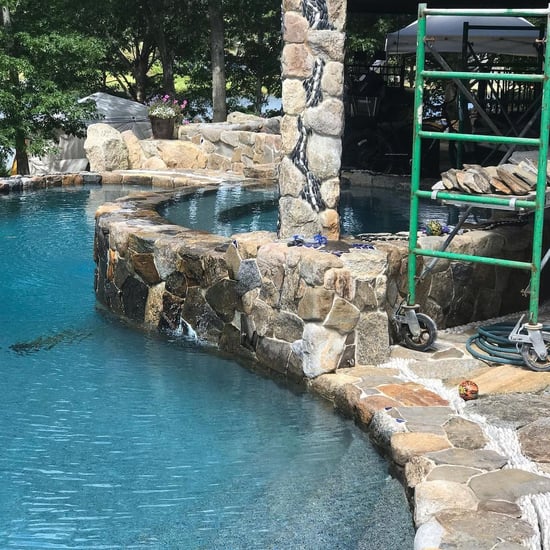 Old New England Wall Mosaic patio, pool, and hot tub.
This stone collection is a fieldstone collection, which is a popular choice because of the natural earth tones including tan, cream, grey, and brown, with a weathered exterior. Old New England Wall Mosaic was also installed in several other components of the exterior design: on the patio, pillars, and foundation. The color palette coordinates and also contrasts with the other colors in the exterior including the siding and trim, and gives the entire project a smooth, cohesive feel.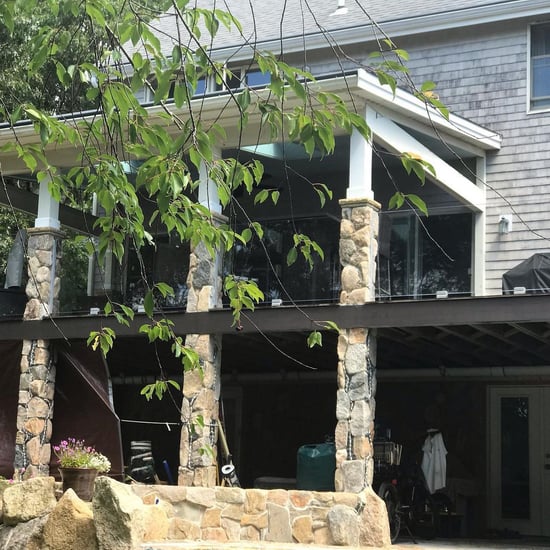 Old New England Wall Mosaic pillars and walls accent this outdoor living project.
Natural stone can be used in a variety of ways in exterior design and many other projects, but we love how the visual impact, functionality, and consistency blend together to build this perfect summer retreat! We look forward to seeing more projects like this as the countdown to summer begins with the end of the holiday season. For more design inspiration, download the catalog.