The fireplace is often the centerpiece of any gathering you host at your home. If it's during the warmer months your friends and family might gather around the fireplace or firepit in your backyard for a reunion or celebration. During the holiday season it's usually the interior fireplace that is the center of attention.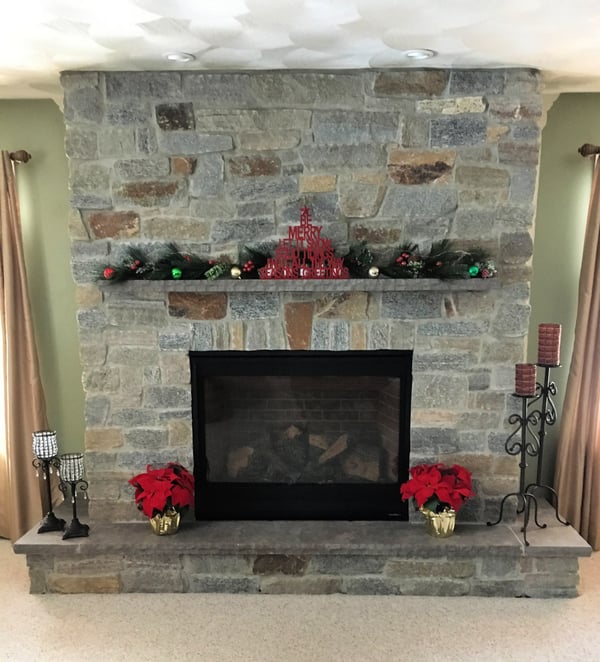 CT Blend Ashlar Fireplace Decorated for the Holiday Season
Whether it's inside or out we know natural stone veneer is often used to provide an upgrade to an existing fireplace or build a new one to tie a room together. We know natural stone but we can't claim to be experts in decorating so we reached out for some help on this article. Fortunately there were some excellent responses to help us create this article and allow you to decorate your fireplace for the upcoming holiday season.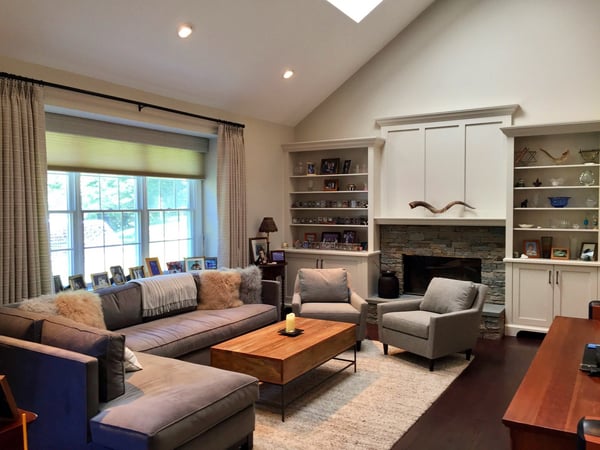 3 Great Fireplace Decorating Tips
1. Add 1-2 Accent Colors
"I like to have no more than 2 accent colors when I decorate an area", said Morgan Ovens, CEO of Haven. "It's personal taste, but I tend to think less is more. Pick a neutral such as white or grey and choose 1-2 accent colors that pop! Green + red are of course very festive for the holidays but don't be afraid to branch out - green + gold make a great combination!"
Morgan Ovens is the Founder of Haven, a boutique home organizing company in California. Visit their website or connect on Instagram.
2. Aim for Double-Duty Decor
"Fireplaces make for excellent centerpieces to a room, especially when decorated for the holidays. However, many homeowners lack the time to set up for the various themes during the winter months. Often, they choose to only decorate for one or two holidays.
If you are wanting something to last the whole season without having to sacrifice too much precious time, consider double-duty, (sometimes homemade) decor to spice up your fireplace. Faux snow, pine needle garlands, apple-scented candles, blueberry-branch wreaths, and other products of nature that symbolize winter work for any holiday, unlike the typical "Hallmark" themes that stores rotate through every year. Of course, you can sprinkle in some iconic items, like Christmas lights and Thanksgiving turkeys, but now you do not have to break the bank over hoards of decorations. Most of these you can find in your own backyard or on a walk in the park! Furthermore, fireplace mantles are often made of brick, stone, or treated wood, all of which contrast well with earthy and natural tones and decor."
Sophie Kaemmerle is Communications Manager at NeighborWho, a community helping you learn about your neighbors.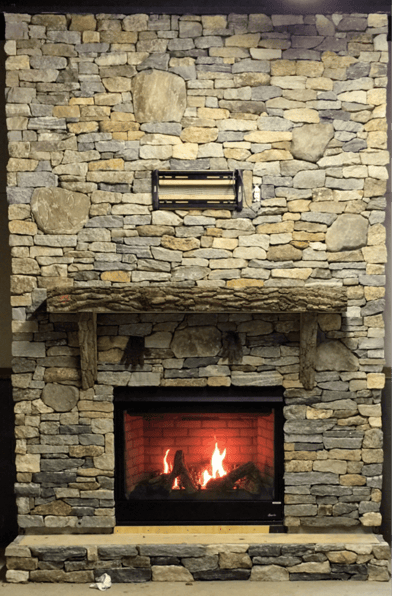 Old NE Wall Ledge Fireplace with Mosaic Flecks
3. Let There Be Light!
"One of my favorite ways to decorate a fireplace involves tea lights. Choose white wax or battery operated candles to line the mantle on your fireplace. In the evenings, light the candles or turn them on for a soft glow that bounces throughout the room. This decoration can be as simple or sophisticated as you wish. Place the lights on mini ceramic plates or inside tinted jars or candleholders."
Erin Fausel is a Lifestyle Blogger for American Freight Furniture and Mattress. She loves to blend different colors and textures in a space to create the perfect ambiance.
It's already November and with the colder air comes the holiday season. Hopefully these three tips help make the decorating a little easier.
What's your best tip to decorate the fireplace this holiday season? Leave a comment!