There was little doubt that when this home was completed it would grab the attention of everyone in the architecture and design world. Sweenor Builders, a Rhode Island based design+build firm, recently completed this project in Narragansett, RI, and it's been turning heads ever since.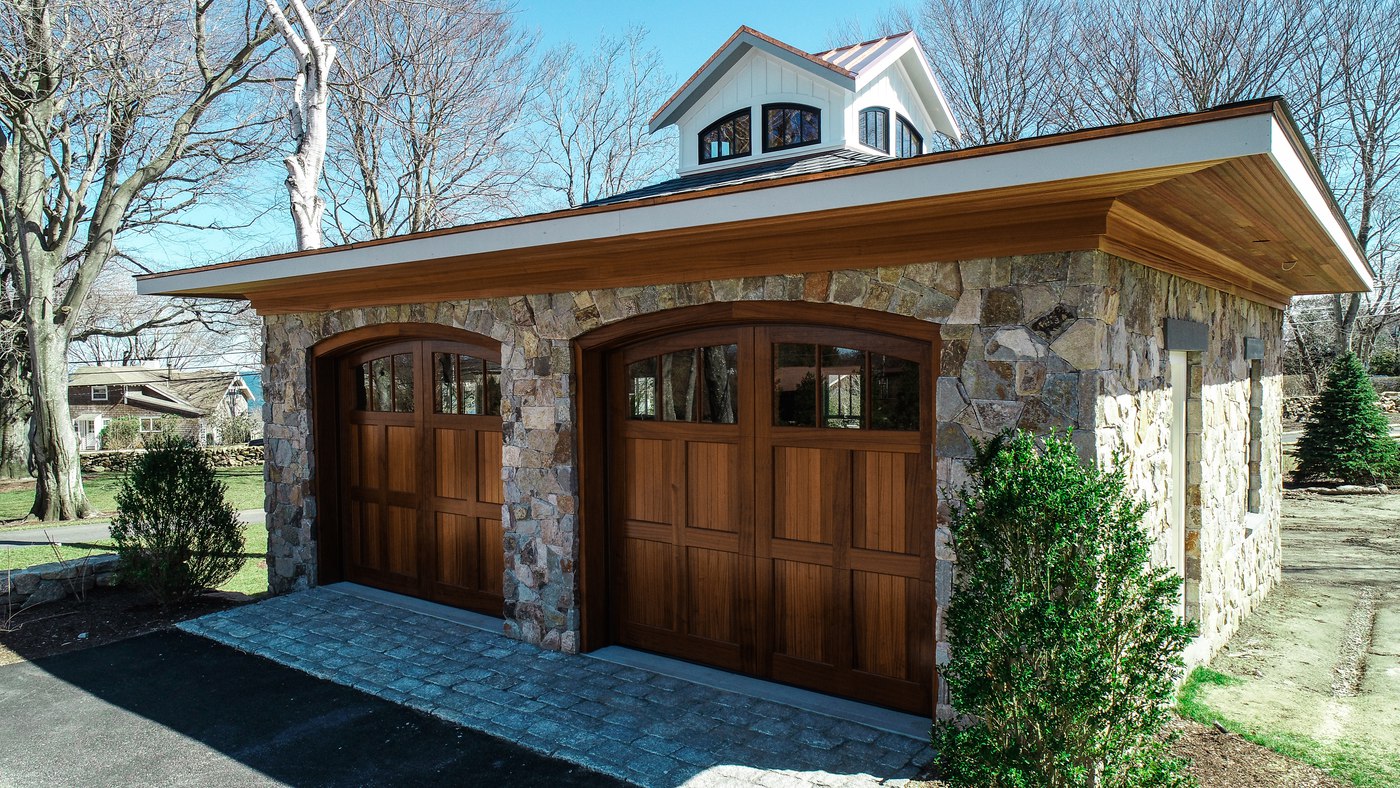 Colonial Tan Mosaic with Wood Doors (Photo Credit: Talia Sweenor)
The 5,800sf home features our CT Blend Mosaic on the exterior and retaining walls with our Colonial Tan Mosaic on the garage and pool house. The natural stone with wood shingles and copper create a truly beautiful New England style home.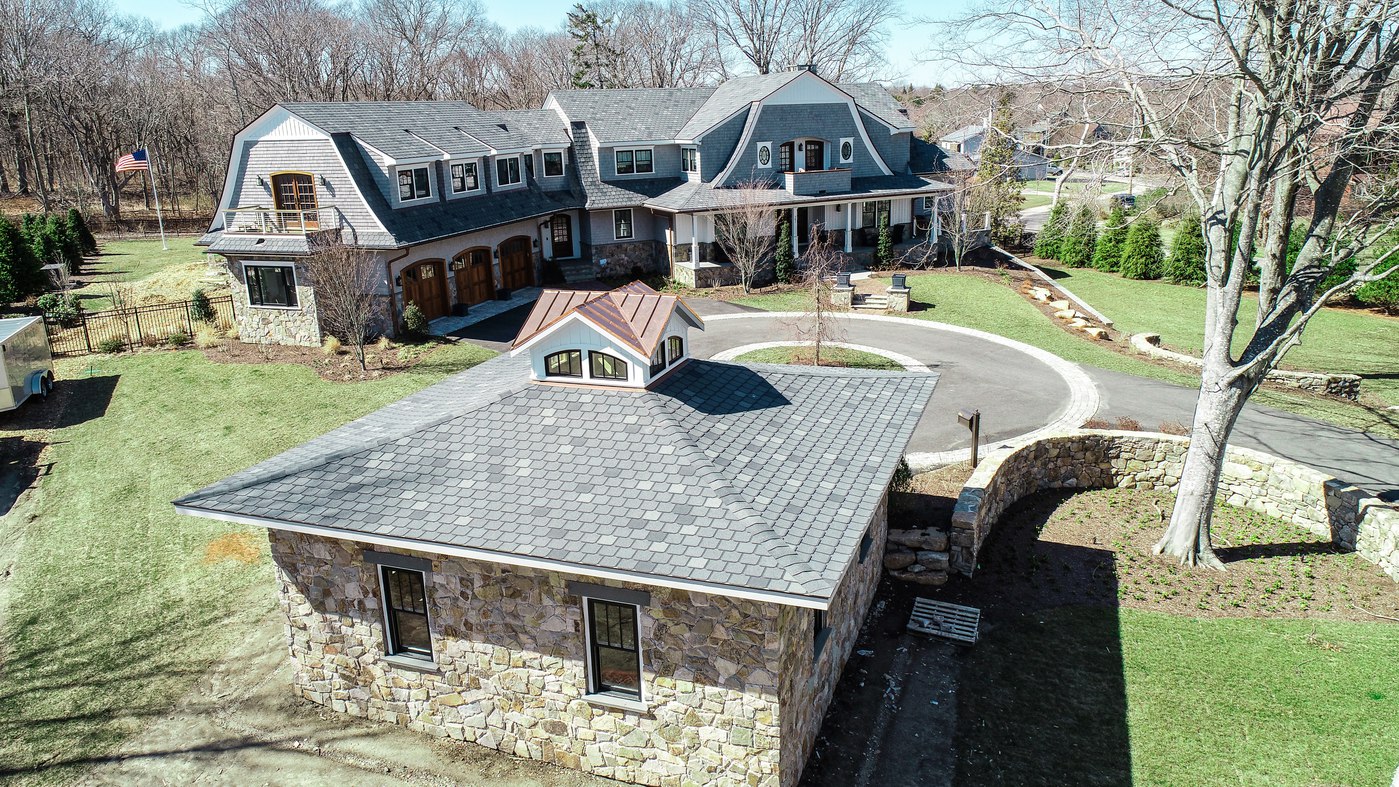 View from Above of This Beautiful Home (Photo Credit: Talia Sweenor)
We love the stonework on this home but it would wrong of us to not point out some of the additional features that make this a truly special project:*
Exterior architectural details such as copper gutters, and mahogany railings are fitting to the home's luxurious coastal neighborhood.
An open floorplan creates flow and easy, inviting spaces for gathering and entertaining.
The living room features a soaring trussed ceiling with exposed beams, walls of windows that let in light, a custom iron and mahogany railing framing the second-floor hallway above.
An expansive kitchen features a custom island and cabinetry, casual seating areas, and a matching butler's pantry
Like any good beach house, the home is ready for an influx of guests with a ground floor master suite, 3 bedroom ensuites, and one guest bedroom.
Basement family room delivers the ultimate pub-style entertainment space complete with a custom bar, leather banquet seating, expansive TV viewing and gaming areas.
Other luxury amenities include a home gym, and an expansive bonus room and office space above a three-car garage.
Many of the home's unique details were created in Sweenor's custom millwork shop, including the kitchen island and cabinetry, floating stair case, family room bar and pub-style tables.
This is one of several design+build projects along the Rhode Island coast that Sweenor Builders is currently working on. They recently broke ground on a project in Westerly, RI that will be featured on the TV show This Old House.
Additional Information About the Project:
*Information provided by Sweenor Builders