As Delgado Stone continues to grow so does our commitment to education and growing the natural stone industry. Our three CEU/AIA accredited events held in conjunction with Natural Stone Institute aim to do that very thing. Each course is a one-hour webinar focused on sharing natural stone resources and advancing the understanding of natural stone as one of the premier building materials in the industry. These events, including Natural Stone Thin Veneer: The Basics, Natural Stone vs Manmade Materials: Exterior Applications, and Natural Stone: Virtual Facility Tour, cover a range of topics including sourcing, manufacturing, specifications, and the variety of uses for natural stone products.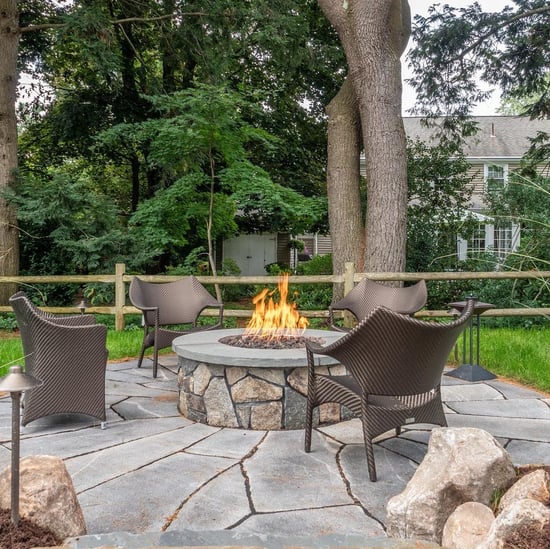 CEU courses offer a behind the scenes look at the natural stone process, from quarrying through project completion. (Photo from Redmond Design Group (MA))
Natural Stone Thin Veneer: The Basics is our longest-running CEU course and provides an introduction to Thinstone Veneer, a relatively new natural stone application. In addition to exploring natural stone's history, beauty, and durability and its presence in structures around the world, you will learn how Thinstone is produced and discover the best uses for different types of stone veneer, as well as common application techniques and opportunities.
Natural Stone vs. Manmade Materials: Exterior Applications takes a step further into the industry and building material options–and presents the versatility, performance, and green building considerations for both natural stone and manufactured materials. The points discussed will prepare you with knowledge of design concepts, applications and how to educate the consumer. Styles change from season to season, but mother nature creates unique designs in natural stone that are historically innovative and always on trend.
Natural Stone: Virtual Facility Tour features a LIVE tour of the Delgado Stone manufacturing facility highlighting the production process, safety practices and machinery used to create different natural stone products. The webinar presentation that follows will explain quarrying techniques and stone's durability, beauty, and value, as well as interior and exterior use and application of natural stone. Information will be provided on how you can integrate features like flagging, steps, caps, and veneer into your designs.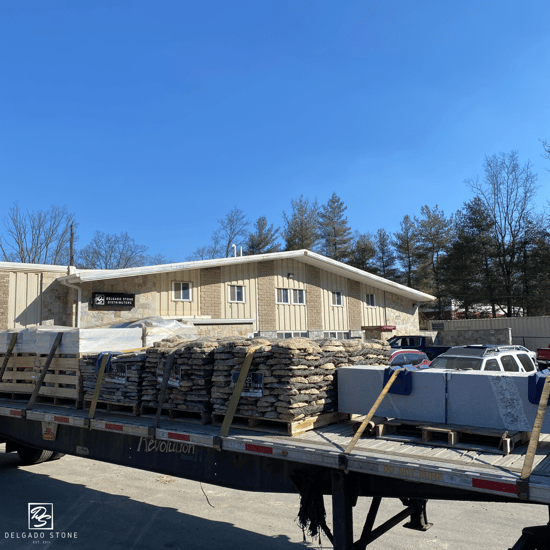 One of our CEU courses includes a facility tour at Delgado Stone Distributors
Regardless of needing credits or wanting an inside look into the building materials industry, these courses are a great educational tool for all things natural stone. These courses are an easily accessible way to increase your knowledge and ability to educate your clients as well as assist with design, product, and application perspectives. For a complete schedule of CEU events, or to learn more about what you can expect to gain from each course, visit our website.