Natural stone veneer siding has become popular as a way to add curb appeal and make your home stand out from the neighbors. Once thought too expensive for most homeowners, thinstone veneer has made it possible to have a beautiful exterior without a massive price tag.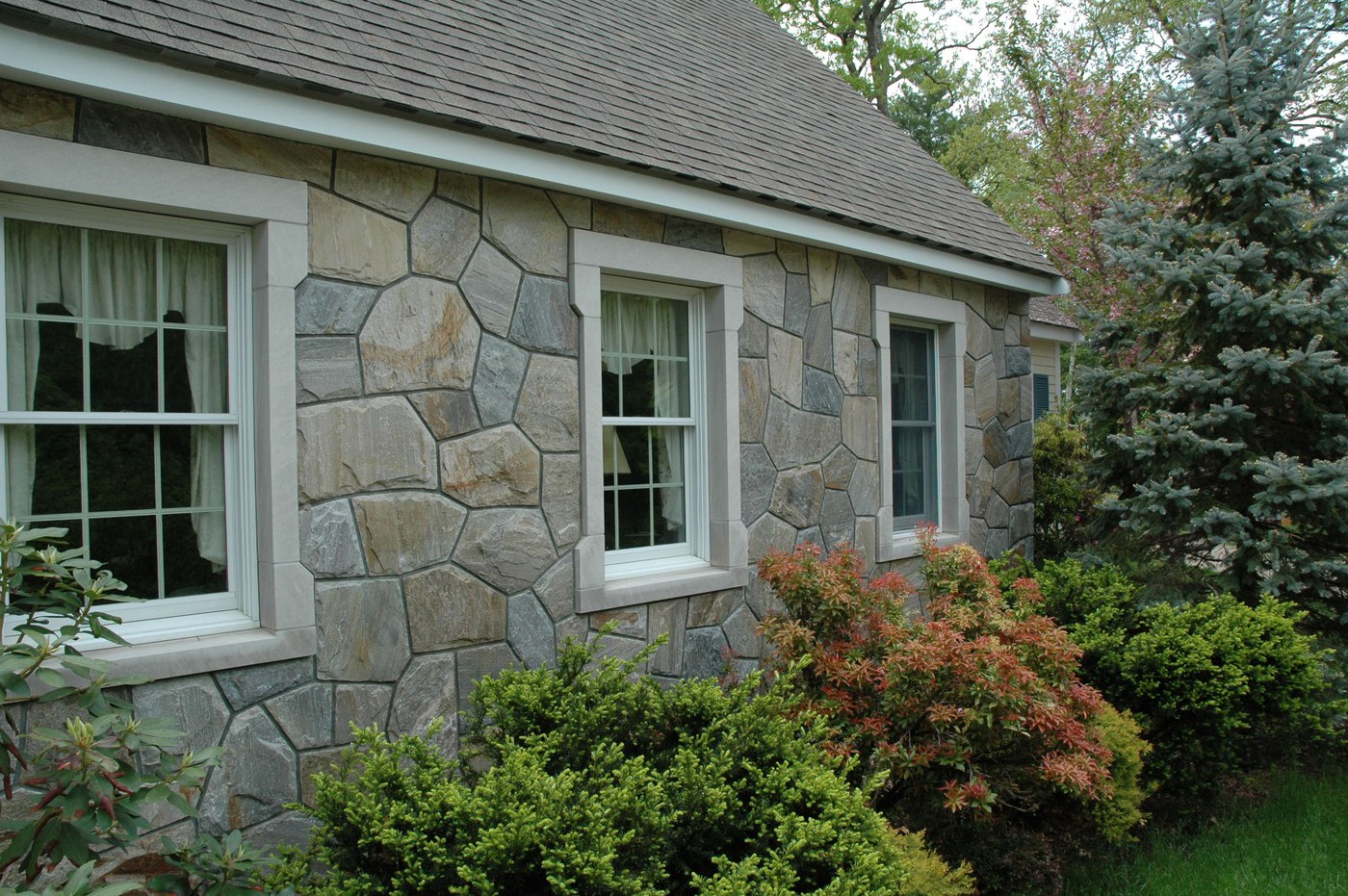 In 2017, we saw a trend in natural stone veneer for patios, kitchens, and fireplaces. These trends are expected to increase in 2018 as the cost of natural stone veneer remains competitive with other products used for this application. Towards the end of 2017 and as we head into the new year we have more orders placed for siding applications. This includes homes, retail locations, restaurants, and commercial properties.
Stone Veneer Siding Benefits
When selecting building materials it's easy to pick out the benefits for each product. Most products have been around for decades and have proven to be good applications for exterior siding. Since we are in the stone veneer business, we feel thought it would be best to share some of the benefits of stone veneer siding.
Unique: Everyone has heard the term "cookie cutter" when it comes to real estate. You may visit a neighborhood where all the homes look identical and realize it's not for you. You're an individual. Natural stone is unique and with a large selection of thinstone veneer you can make sure your home looks a little different than the next one.
Value: Adding real stone siding to your home will add value when (or if) it comes time to sell your home. It looks good from the road or yard and it's durable so the new buyer knows they are getting something that is meant to last.
"Green": This isn't a word we like to throw around as a marketing tool. Our stone is sourced from the Earth and broken down into smaller pieces. No harmful chemicals are used to create natural stone siding. It is what it is…. Natural.
Built-to-Last: Few things are worse than spending your hard earned money on home improvement only to have it fall apart and need to spend more money to replace it. Stone is strong. When installed properly, it's going to last for many years to come. If durability is a quality you are looking for then stone is the way to go.
When it comes time to remodel or to add to your home consider the true value natural stone veneer siding offers. It's an investment in your property and a cost effective way to be different than every other building on the street.