With 25 collections of natural stone that are available in 5 different patterns plus our natural fieldstone rounds, it can be overwhelming to differentiate between them. Choosing a pattern is a huge step for any project and whether you're a homeowner, builder or architect it's important to be informed about the size and shape of the material you're going to be choosing.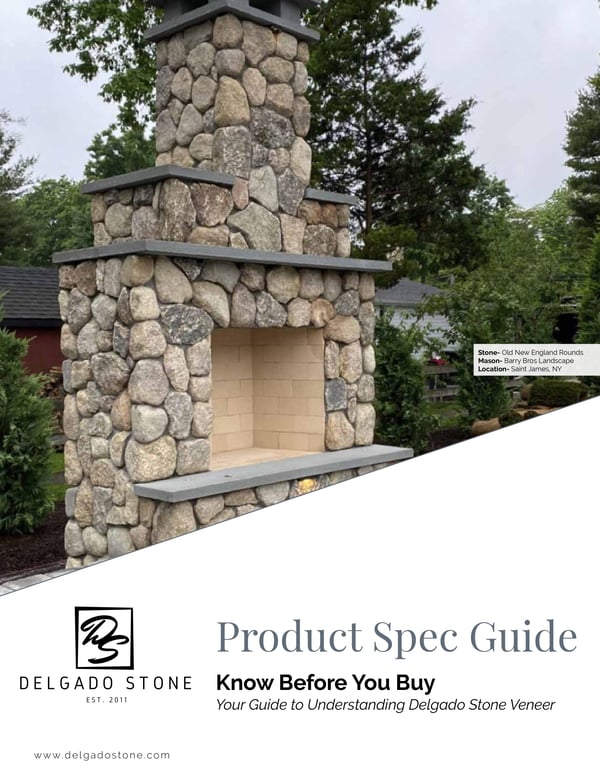 Delgado Stone Veneer Spec Guide
We highly value natural stone education which is why we continue to create and update informational material. The Natural Stone Resources page of our website has viewable and downloadable information highlighting the differences in our natural stone products as well as explainer videos. It is also home to the updated Stone Veneer Spec Guide. In this guide, there are pictures of loose pieces, full pallets, finished projects, digital renderings, and all necessary sizing information.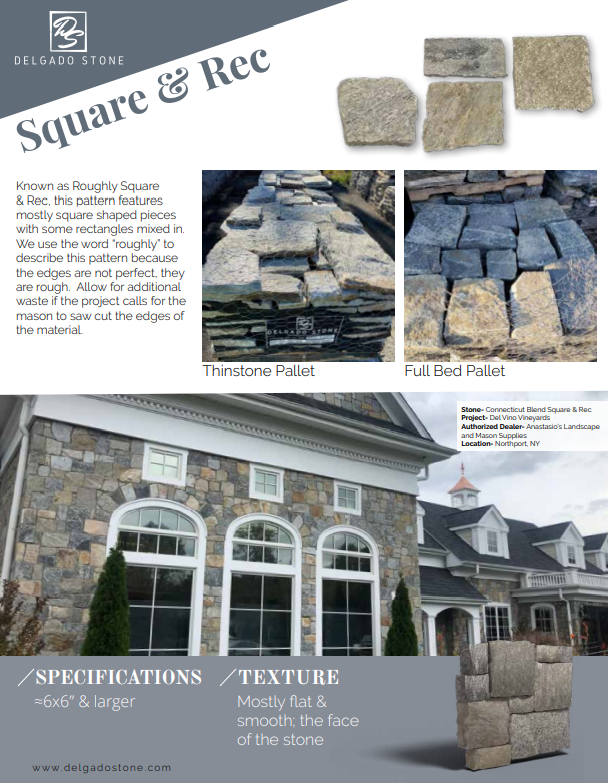 Square and Rectangle Specifications Page
Along with all of the specifications and texture details for the 5 veneer patterns, rounds and corners, ordering information can be found at the end of the guide which details the increments for ordering and shipping all material.