It is standard practice to prepare students for college many years in advance--but thanks to initiatives by organizations like the Greater Danbury Chamber of Commerce and Ready CT, local students are learning about other paths that may be a fit for them, too. In an effort to raise awareness of and interest in manufacturing careers, the Manufacturing Roadshow presented by Ready CT this spring provided an introduction and hands-on learning for middle school and high school students considering their future plans. It also gave us a chance to connect with students (and potentially future teammates) to learn more about their interests and values. This event, and other similar ones in the works, showcase different career opportunities in manufacturing, which can be an option instead of, or even in combination with, college or the trades.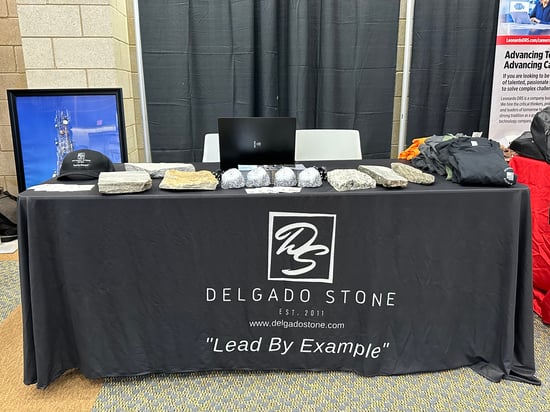 Delgado Stone's setup at the Manufacturing Roadshow for middle and high school students.
Delgado Stone attended the "job awareness fair" in May at Western Connecticut State University's O'Neill Center, to represent careers in the natural stone industry, which includes production (cutting and shaping natural stone) as well as accounting, sales, marketing, human resources, and administrative roles. Students had the chance to see natural stone products, and ask questions about different roles and company culture at our natural stone manufacturing facility, as well as experiencing other businesses, trades, and colleges who attended. With exposure to different job opportunities earlier in their academic careers, and awareness of any educational requirements involved, students can prepare themselves better in every way for their lives beyond high school.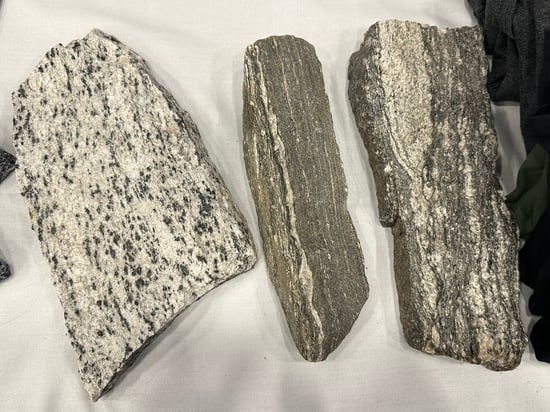 Natural stone veneer samples manufactured at Delgado Stone's facility in Brookfield.
"We are excited to participate in educating students about manufacturing and natural stone", said Mike Wolfe, CEO of Delgado Stone. "Education in manufacturing helps develop an appreciation for the process that creates our future, from basic everyday products to some of the most advanced technologies that exist in the world. Manufacturing teaches practical skills but also nurtures creativity and problem solving techniques. These fundamentals will allow students to build a better future no matter what career path they choose."
As students settle into the new school year and refocus on academics and future plans, we look forward to sharing our passion for the industry--and the variety of career paths within it--at every opportunity! To learn more about natural stone, and the many ways it can be used to transform different residential spaces, download our e-book.