One of the most common questions we receive is about thinstone installation and care. We considered putting together our own guide but as a member of Natural Stone Institute (formerly BSI) we have access to their guide... and it's pretty awesome. Instead of wasting our time on something they have already worked hard on, we have decided to share their guide.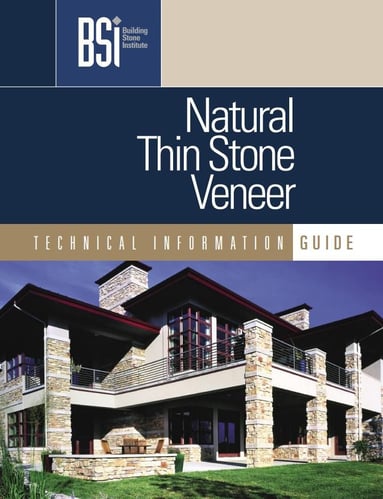 As we look to become a leader in educating people in all things related to stone we will continue to share our resources with you. The technical information, installation, and care of stone veneer is important to make sure every project is safe, built to last, and looks the way you want it to.
In this guide you will find:
Benefits of Natural Stone Veneer
Types and Technical Data
Installation Information
General Maintenance and Care
This is the second guide we have introduced this year in our educational series. Earlier this year we introduced our Stone Veneer Product Spec Guide to help everyone understand what they can expect when they make a decision to work with our stone.
We are excited to introduce more educational resources and look forward to any suggestions you have to help make working with all natural stone products a more enjoyable one.
Download Your Installation & Technical Guide