The concept of landscape renovations may be new to most people but as many homeowners look to invest in their home it's becoming very popular. Creating your dream landscape can be costly for those who don't go about it the right way. This article is designed to help anyone looking to budget properly for a successful landscape experience that is enjoyable for years to come.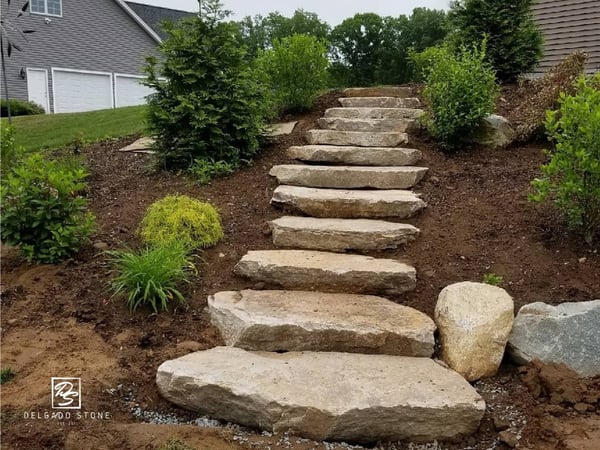 Colonial Tan Steps Built into this Home Landscape Renovation
3 Tips for a Successful Landscape Renovation
1. Have a Plan
Without a plan it's easy to waste money, time, and likely end up with something you're not happy with. Your plan will be your guide as you work through the landscape design and renovation process and like any good map it will help keep you on track.
If it's in your budget you may want to hire a landscape architect or designer to help with your plan. According to a recent article on Houzz you can expect to spend between $1,000-$5,000 for the plan to be created. Even if you're not going to complete the entire project in one shot, it's worth getting it done so you have a plan to guide you the entire way.
2. Invest In Your Hardscape & Materials
When costs start to add up it's easy to try and take shortcuts, especially on materials. My advice is fairly simple when it comes to this: pay now or pay later. When you decide to go with a cheaper product to save a few dollars it's likely going to cost you down the road. You may not only have to replace the materials but you will have to invest in removing them and the labor that goes with it.
We have noticed an increase in the use of stone landscape products because of the durability and lifetime value associated with them. Unlike concrete, wood, or manufactured stone, natural stone products come from the Earth and form over millions of years. They are durable and can handle most climate conditions without too much wear and tear.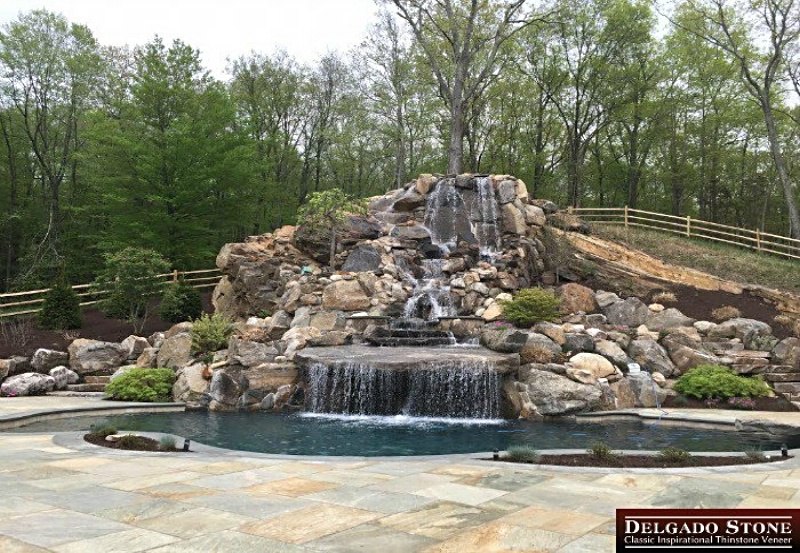 3. Hire a Professional
I often think I can conquer any task but I have learned my lesson over time and now I know (usually) my limitations. There may be some areas of landscape design and installation that you can do on your own but when in doubt, leave it to the pros. The phrase "do it once and do it right" holds true here as small mistakes can become costly.
When it comes to pools or water features it's always suggested to work with a professional and it's also important to know the local laws and regulations. Hiring a professional for the design and installation of your landscape renovation can help prevent unnecessary headaches down the road.
There are countless resources available for landscape design and architecture. We always suggest having a conversation with your local mason and landscape supply yard or visiting the American Society of Landscape Architecture (ASLA) as a great place to get started.