Using natural stone in any capacity can make a sizeable impact on the exterior design of any new or existing home. Stone has often been used for exterior home design projects not only for the appeal it brings but it's longevity throughout different climates. There are many ways to include natural stone in a exterior home project. Here we detailed three of the most common applications.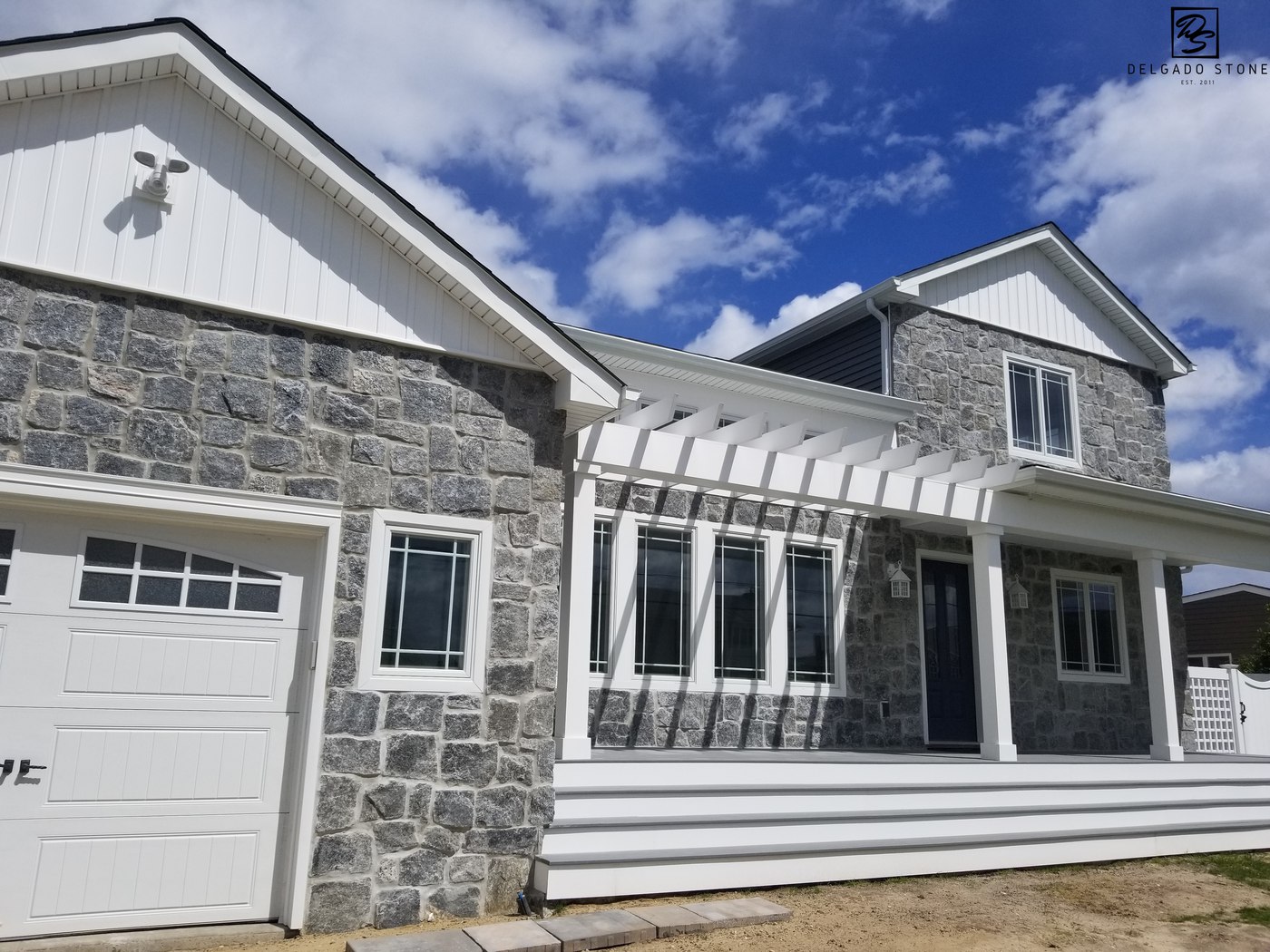 Greenwich Blue Squares and Rectangles Siding
Full Stone Siding
Authorized Dealer: 9 Brothers Building Supply (NY)
Stone: Greenwich Blue Square and Rectangle
Choosing natural stone as the siding option for a house is a big decision made with longevity in mind. One of the main characteristics of natural stone is that it comes directly from the earth. This not only makes it a sustainable and environmentally friendly option but the material requires little care and will last as long as the structure. Stone siding has been a popular option in the home design industry and will continue to be a trendy and stylish choice.
Covering The Foundation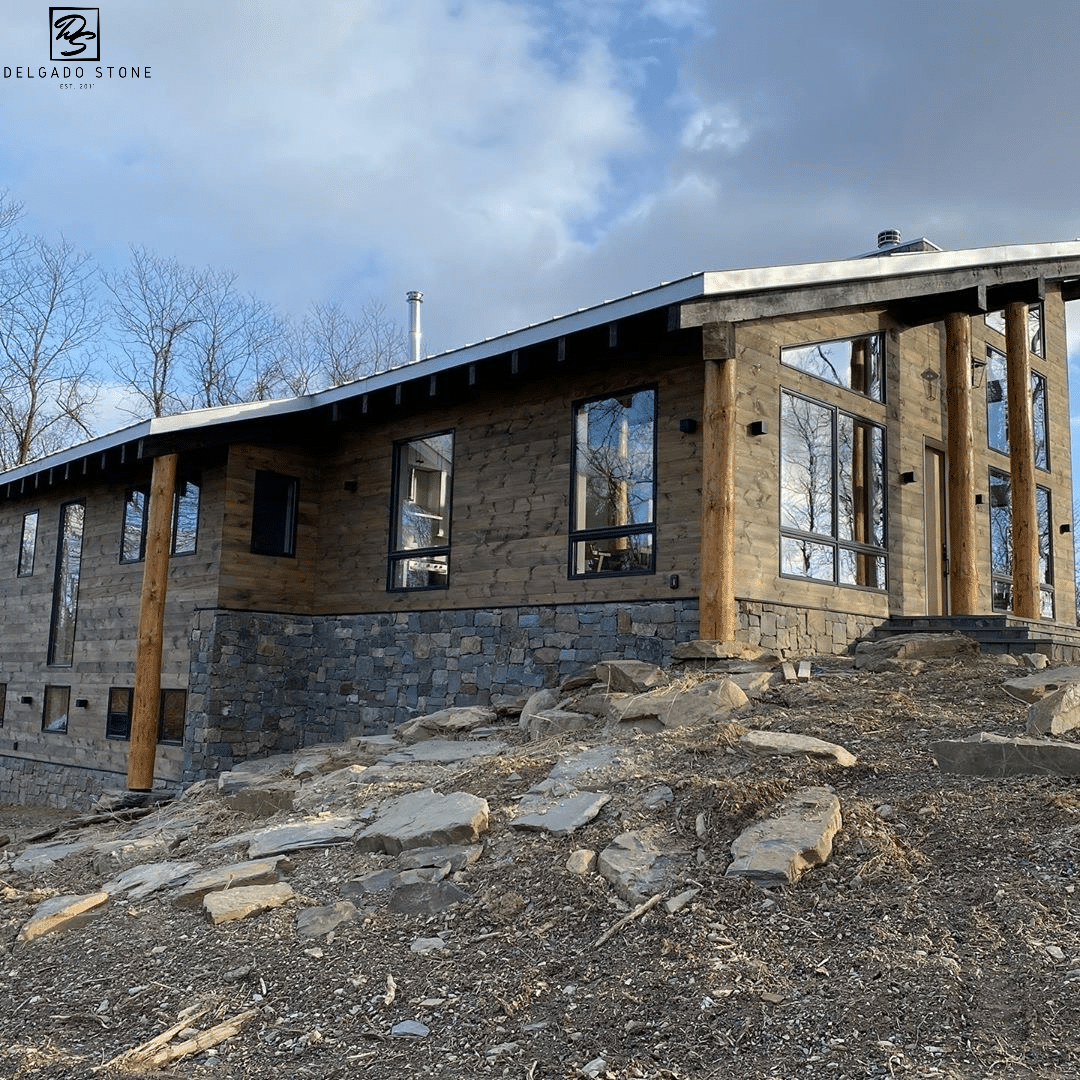 Foundation Covered With Fieldstone Dark Squares and Recs
Authorized Dealer: Byram Stone Supply (NY)
Project: Inhabitable Work Of Art
Stone: Fieldstone Dark Squares and Rectangles
Another popular way that natural stone can be incorporated into exterior design projects is by covering the foundation. Using stone on the foundation can be a great way to compliment or contrast the other features on the exterior of the house. The plans for the house named "Eagle Rock House" above included natural stone around the entire foundation to provide a contrasting look from the natural wood siding.
Natural Stone Accent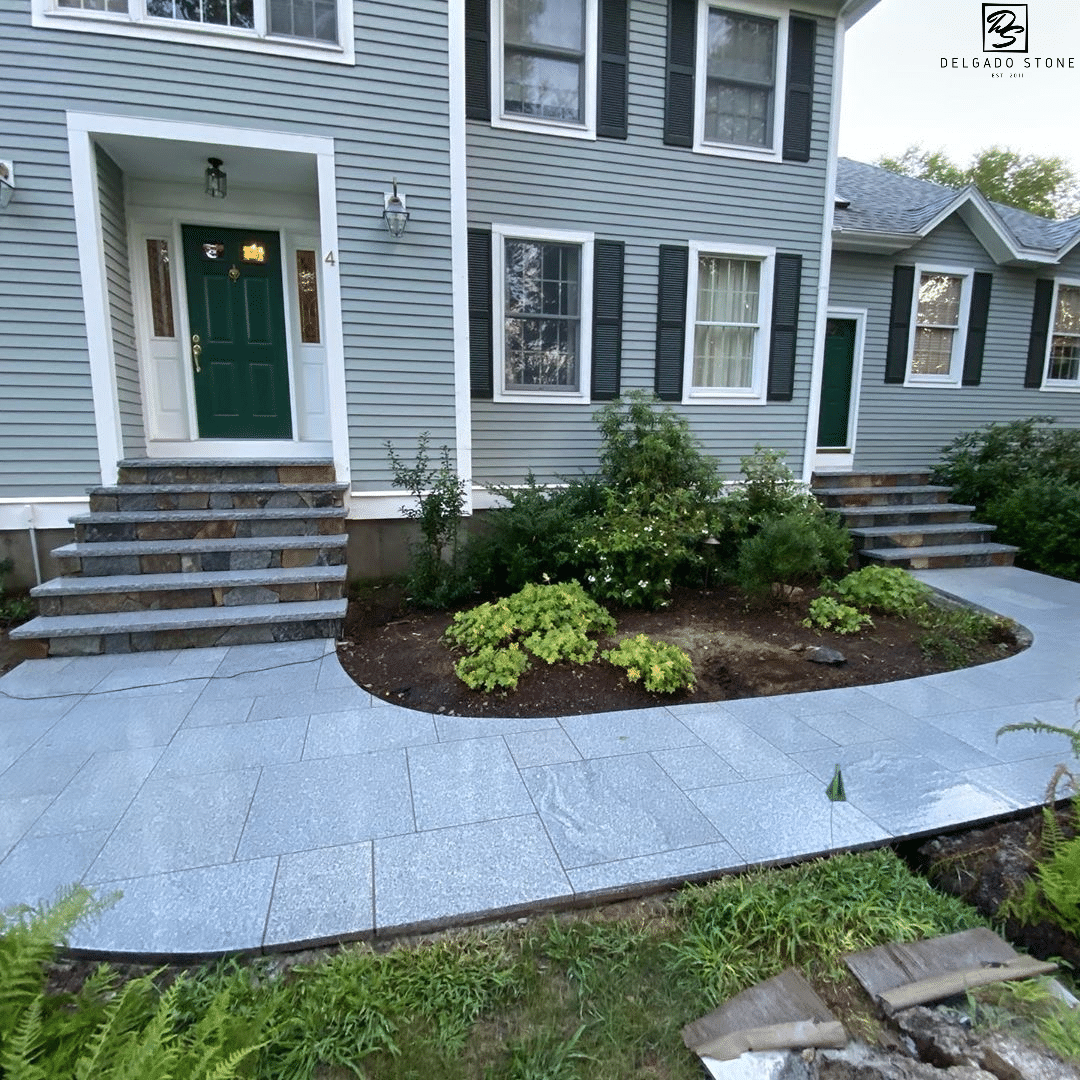 CT Blend Mosaic Risers
Mason: Fougere Landscaping (MA)
Authorized Dealer: Landscape Depot Supply (MA)
Stone: CT Blend Mosaic
Besides applying stone directly on the house, the next popular way stone is incorporated into a home project is through stone accents. Even when using a small amount of stone the impact on the curb appeal and overall look of a home is immediately noticeable. Accent pieces like the stone risers above are great for an additional boost to any home improvement project.