In 1783 fireplaces started to become the centerpieces of rooms as the mantel was invented for decretive effect. Since then, design and installation practices for fireplaces continue to evolve. Using natural stone and ledgestone specifically has become a common practice when trying to create a unique fireplace feature. This year we've been apart of countless inspirational projects like these three ledgestone fireplaces.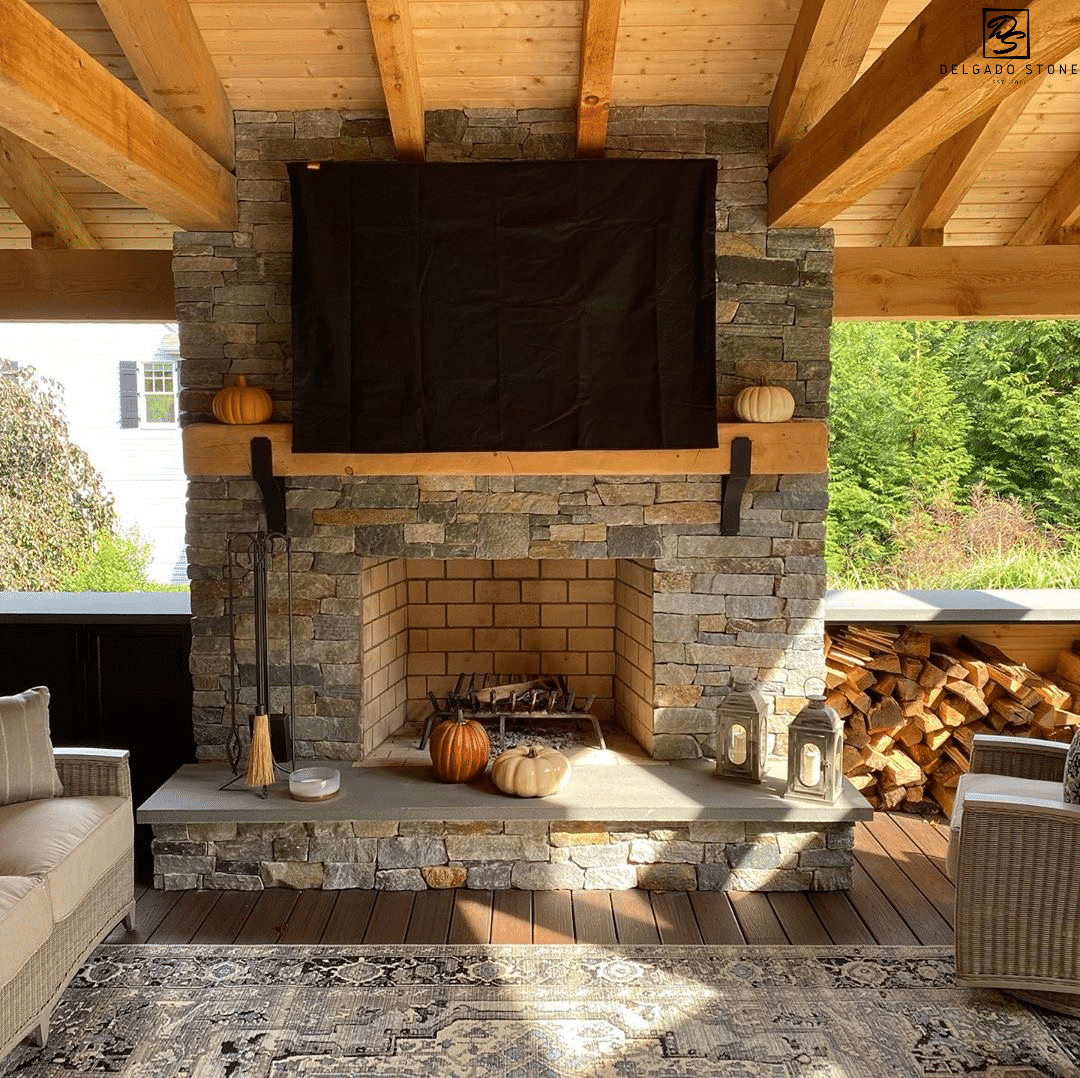 Spruce Mountain Ledgstone Fireplace
Outdoor Spruce Mountain Fireplace

Modern Lodge Fireplace

Classic CT Blend Ledgestone
Outdoor Living Spruce Mountain Fireplace
Stone: Spruce Mountain Ledge
Authorized Dealer: Bergen Brick (NJ)
This patio space is one of our favorite outdoor spaces of the year. Completely covered by the roof but open to nature, this space can be utilized even when the weather doesn't cooperate. Solid Rock Construction (NJ) created this fireplace feature with a TV mount that is perfect for hosting friends and family or spending time outdoors. The functionality of the roof helps this space be inhabitable throughout the year instead of limited months.
Modern Lodge Fireplace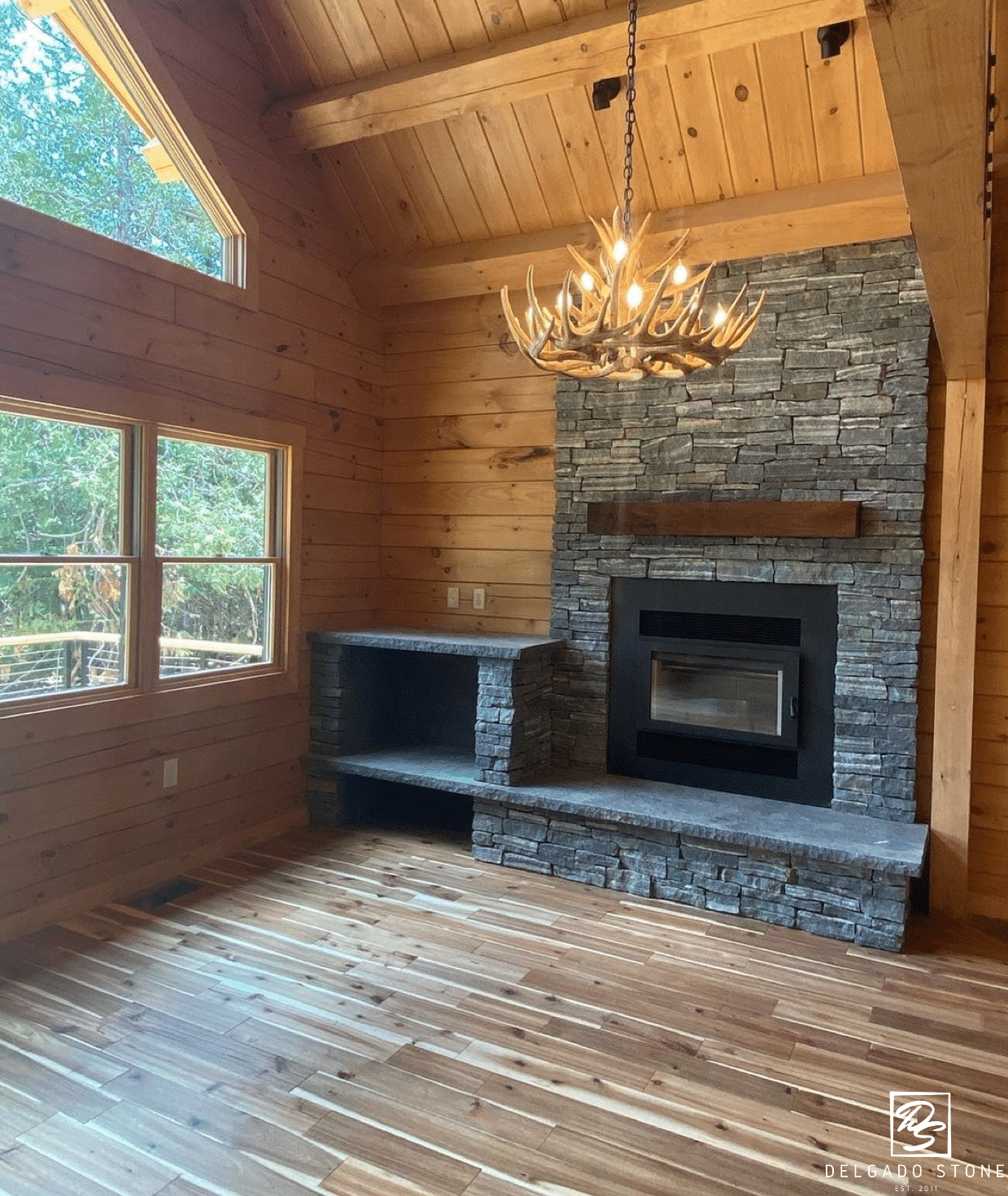 American Mist Ledgestone Fireplace
Stone: American Mist Ledge
Authorized Dealer: Gagne and Son
This fireplace is part of an impressive new home build. Experts in modern lodges the Rangeley Builders team created this American Mist Ledgestone Fireplace whose dark colors provide perfect contrast to the natural wood throughout the interior and exterior of the house. This fireplace is complete with two storage areas and an impressive hearth.
Classic CT Blend Ledgestone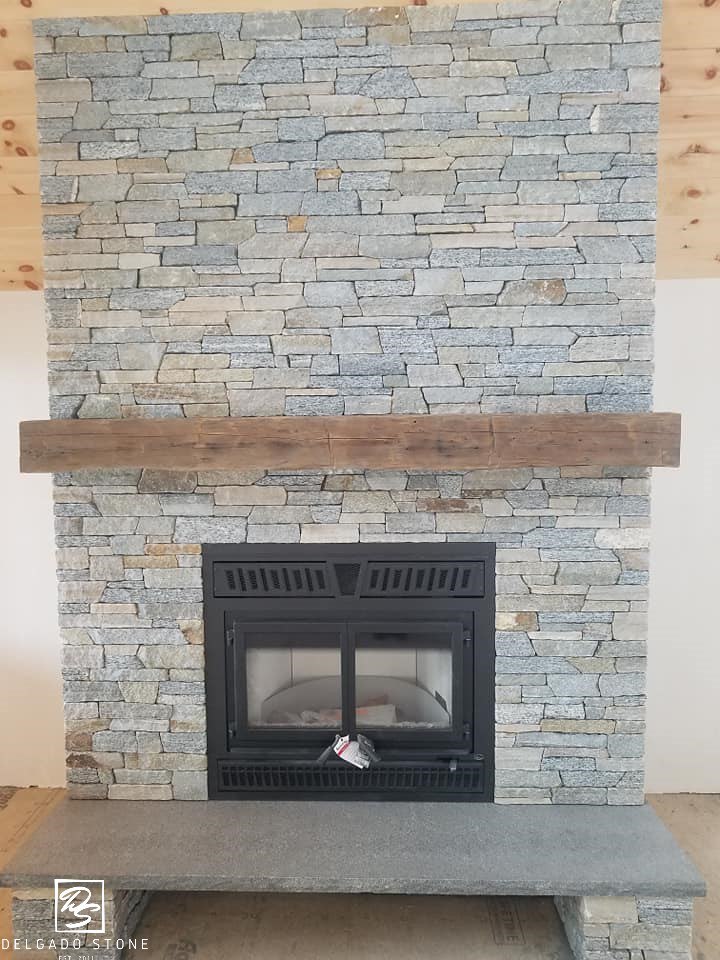 CT Blend Ledgestone Fireplace
Stone: CT Blend Ledge
Authorized Dealer: New Hampshire Thinstone
This fireplace, created by master stoneworker Patrick Huston displays the calm but unique color range of the CT Blend stone. Patrick spent time working individual pieces to create this one of a kind ledgestone fireplace.
Ledgestone fireplaces like the ones above are a testament to the unique ways stone and other materials have been incorporated into not only fireplace design but interior and exterior design as well.