When discussing natural stone that is quarried or harvested from the Earth, colors will vary from piece to piece. This is one of the reasons natural stone is so popular, each collection has its own unique color range and each piece will display this color range differently. Some collections have a wide range of colors while others are more consistent. Uniformity in natural stone can be hard to come by and even for two of the most consistent collections secondary colors still show up in every pallet. When we are discussing consistent colors we look at the Greenwich Blue and Fitzwilliam Collection.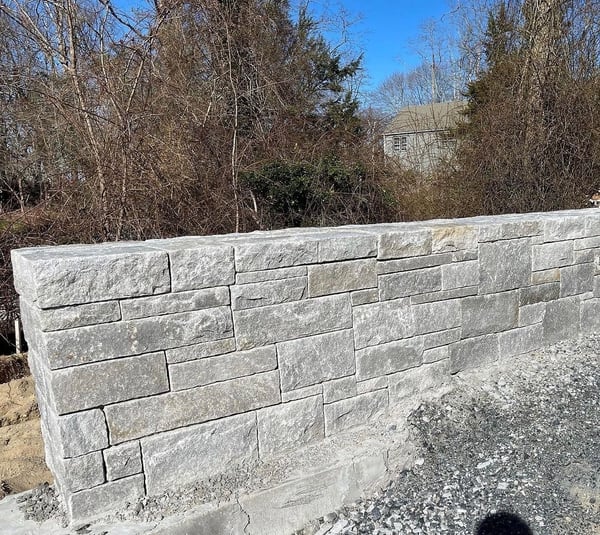 Custom Full Bed Fitzwilliam Granite By Blueclaw Associates
The Greenwich Blue collection gets its name from the blueish grey colors of the face. The face of this collection is consistently blueish grey with some white. The portions of white vary and can sometimes be less prominent altogether. In the end grain of the stone, the blueish grey takes a secondary role to the white streaks that run along the grain. A pallet of Greenwich Blue is not going to have a lot of varying colors and will only prominently display those blueish grey and white colors. Like all natural stone, there will be some outliers however for this collection outliers can be excluded completely from a project without making a large impact on waste.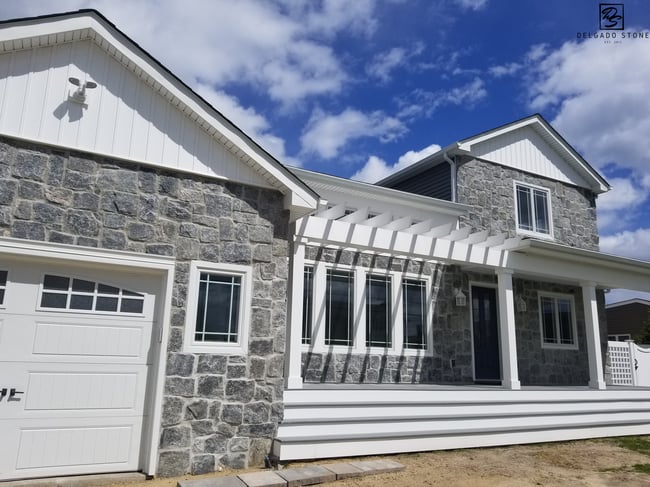 Greenwich Blue Square and Rectangle Supplied By 9 Brothers Building Supply (NY)
The Fitzwilliam Granite collection has started to become a premier choice for projects putting a focus on uniformity. This collection is as close to a pure grey as natural stone in New England gets. The little variation this stone will display is some of the pieces have been weathered over time which has caused some of the outside faces of the stone to become darker. These weathered pieces help provide some pop to an otherwise consistent stone collection. Outside of the weathered grey pieces, there is an occasional tan/brown piece that will appear in bigger projects using the Fitzwilliam Granite Collection.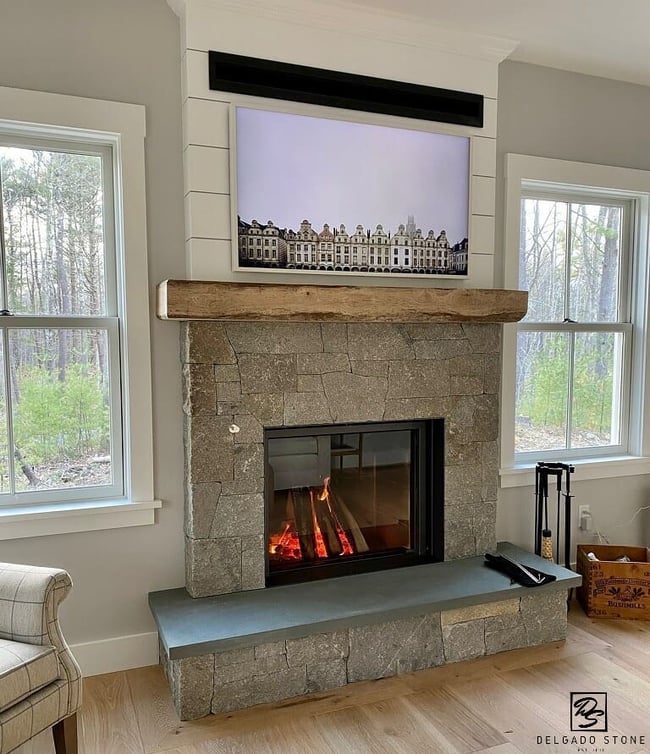 Fitzwilliam Granite Mosaic Installed In Maine
In contrast to the very consistent colors of these two grey collections, the Sterling Tan collection is from one quarry in New England has a vast color range.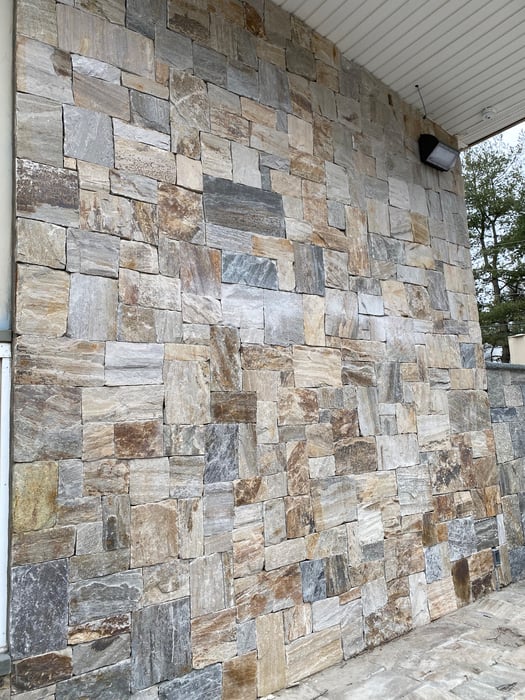 Sterling Tan Square and Rectangle
With natural stone, uniformity is never guaranteed and color ranges will always vary. In the rare case that a project needs to be a uniform color we always suggest having extra material on-site to ensure outlier colors can be left out.