When planning for a natural stone feature choosing a pattern is typically looked at as a style decision. However it is also a cost, ease of installation and time management decision as well.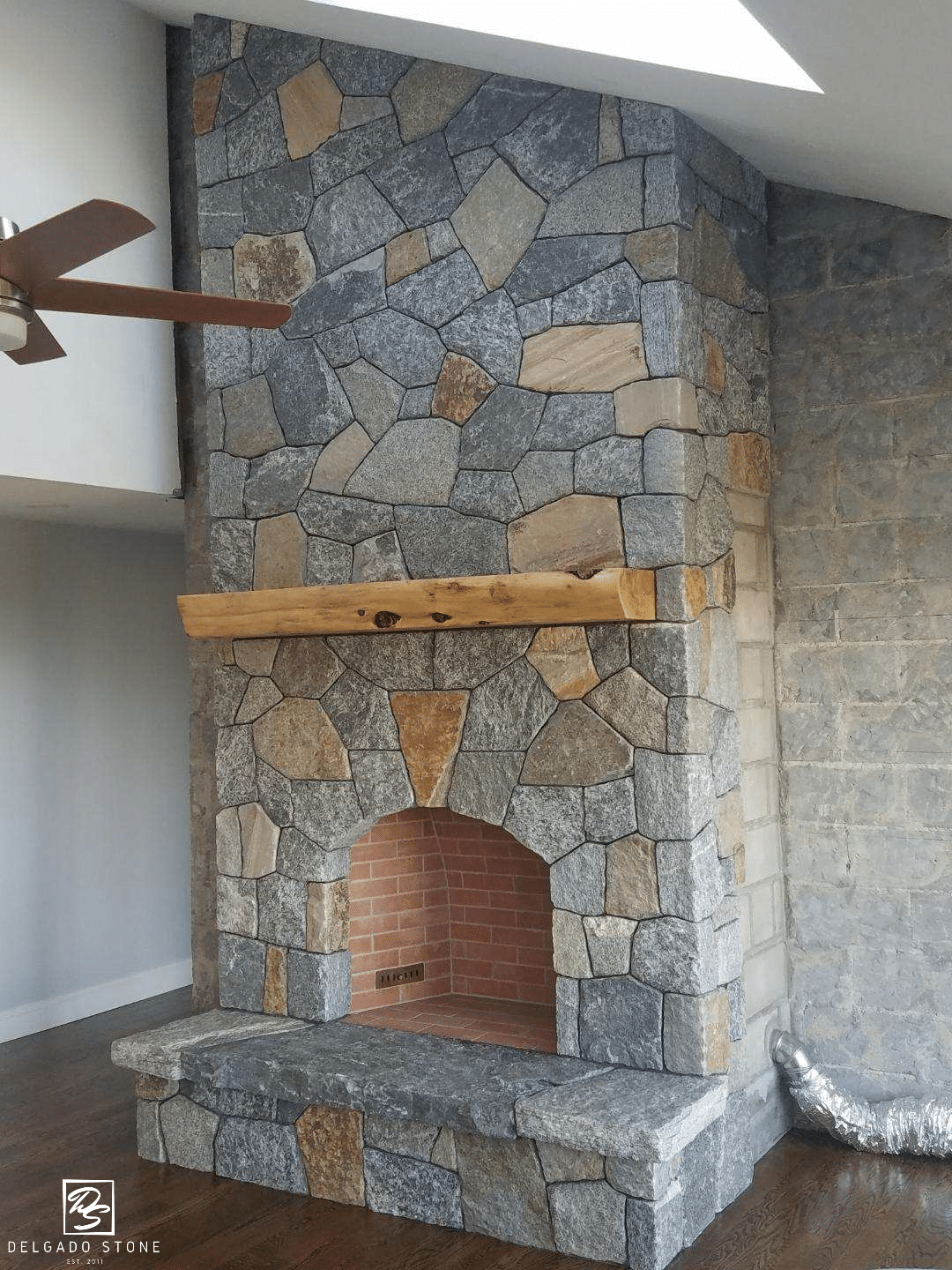 CT Blend Mosaic Fireplace by Patrick Huston Masonry (NH)
Featured Project:
Stone- CT Blend Mosaic
Mason- Patrick Huston Masonry
Authorized Dealer: New Hampshire Thinstone (NH Thinstone)
The cost difference associated with the mosaic pattern is due to the fact that there are less constraints on size and shape to produce this stone pattern. This keeps the costs down by saving time and labor.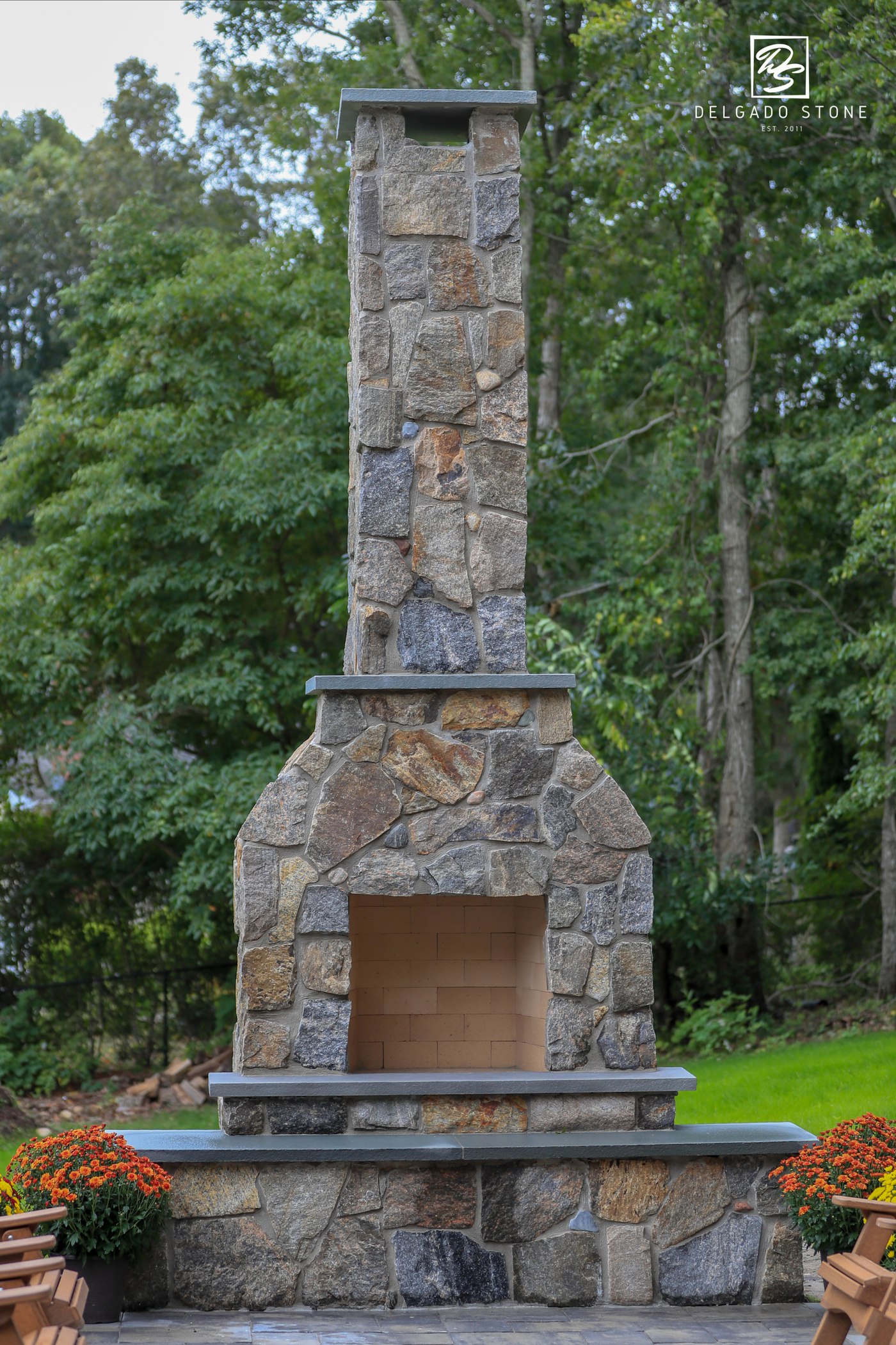 Montauk Blend Mosaic Outdoor Fireplace By Daniel De Mato
Outdoor Fireplace Feature
Stone- Montauk Blend Mosaic
Work By- Daniel De Mato
Authorized Dealer- Laurel Stone Supply
The installation process is easier when working with this pattern. In some cases like the featured image at the top of the page a project will require tight fitting pieces that need to be crafted by the mason on site. However in most cases the irregular shapes of the mosaic pieces allow for an application that can create a natural, rustic looking design with limited work. This Montauk Blend Mosaic fireplace featured above was created by a a homeowner who made up for his lack of experience by choosing to work with this stone pattern.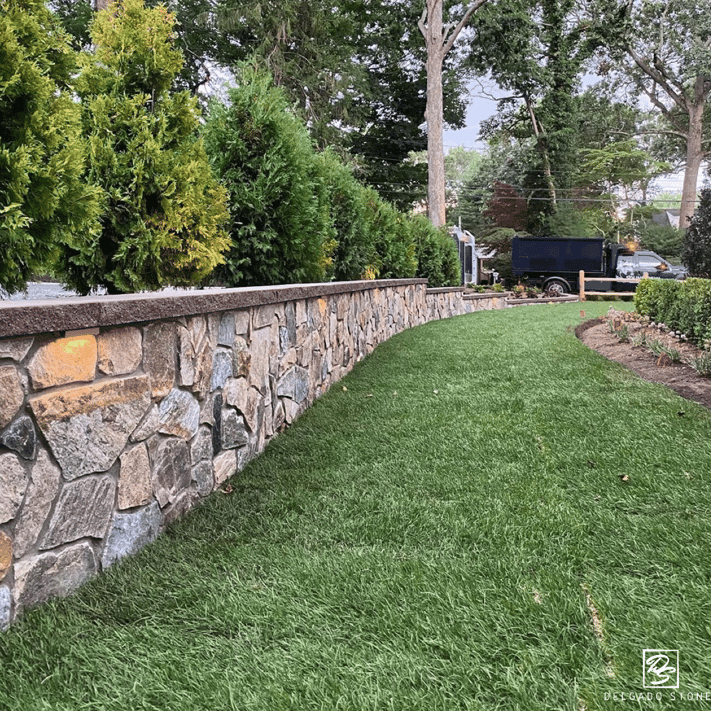 Nutmeg Ridge Mosaic By Soundview Gardens(NY)
Retaining Wall Project:
Product- Nutmeg Ridge Mosaic
Mason- Soundview Gardens
Authorized Dealer- Nasco Stone Supply
Using irregular mosaic pieces also make the planning and design process less time consuming. Displayed in this Nutmeg Ridge Mosaic project above the contractor created a mortar joint in between the stones to keep the crisp mosaic look without having to shape each stone individually.