One of the main drivers for starting an outdoor home improvement project is to turn an unused part of the property into a functional space. This could mean creating a space for hosting friends and family, designing a space suitable for an outdoor chef, or simply making it easier to navigate the property. While the direct definition of functional means "designing something to be more useful than attractive", when using natural stone in the design, you can create a useful and beautiful space.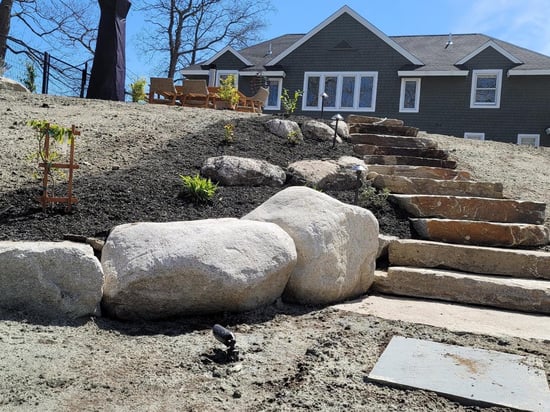 Colonial Tan Steps by Audet Enterprises (ME) used for Landscape Design
When living on a sloped property, oftentimes there is unused space because of the difficulty to move between different levels of the property. With the addition of these steps, this homeowner has created defined levels of their backyard space and also added a way to get between them. And, by incorporating natural stone into the design with boulders and steps, they flawlessly tied the whole project together.
Sitting At The Park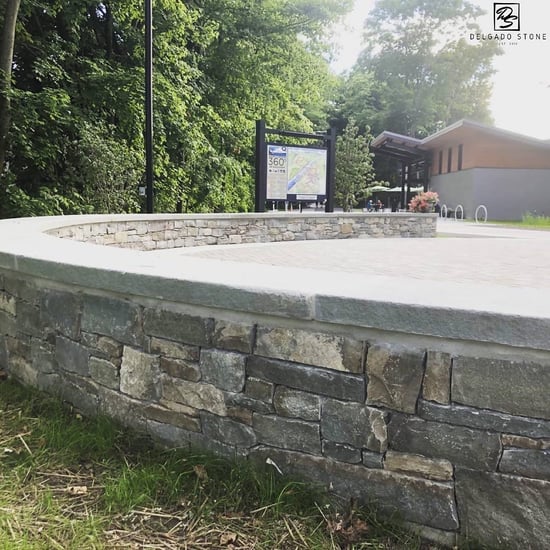 Fieldstone Dark Strip Seating Wall in Poughkeepsie, NY
When at the Walkway Over The Hudson State Park in Poughkeepsie, NY, and needing to rest after the 1.28 mile trek, this extended seating wall is there to help. This stunning Fieldstone Dark wall ties in the natural beauty of the park while also being a place for parkgoers to enjoy the atmosphere. The material used for this wall was also used in other features across the park, creating another cohesive design.
Waterfront Walkway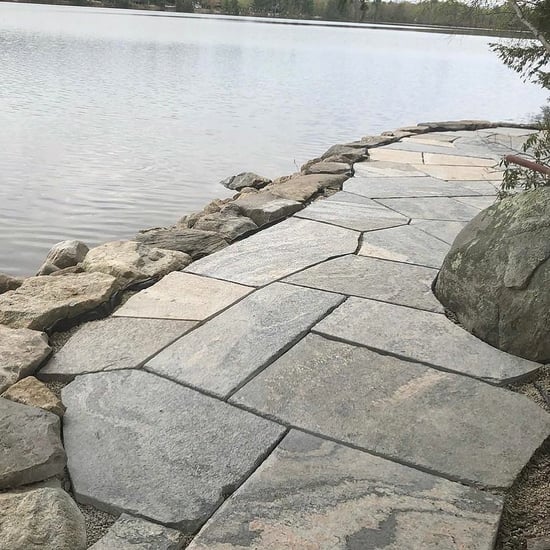 Liberty Hill Flagstone Walkway by Greenmonster Landscapes (NH)
Although this walkway is smaller than the Walkway Over The Hudson, it helps the homeowner go from their house to the waterfront with ease. This walkway can also be used as a getaway to rest and relax by the water. By incorporating the sawn natural flagstone into the design, they were able to create a functional yet beautiful waterfront space. The thermaled texture on the top of each sawn piece also helps make the material slip-resistant when close to the edge of the water.
Functionality and beauty often coexist in natural stone design projects, and when planning to add functional features to your space these inspirational projects are a great place to start.
For more information on our landscape design products download the guide below.