Whether you're getting involved in your first natural stone project or an industry professional, having access to reliable industry resources makes all the difference in how you prepare and plan. Utilizing this expertise is a great way to ensure long-term happiness with your outcome and the investment of your time, money, and creative insight.
The Natural Stone Institute (NSI) a trade association formed in 2018 representing every aspect of the natural stone industry, is our go-to natural stone resource. It has more than 2,000 members in more than 50 countries and offers technical, training, and safety advisement, professional development (including industry accreditation) regulatory advocacy, networking events, and more. You'll find value in learning more about NSI in different ways as a stone professional, designer or architect, or homeowner.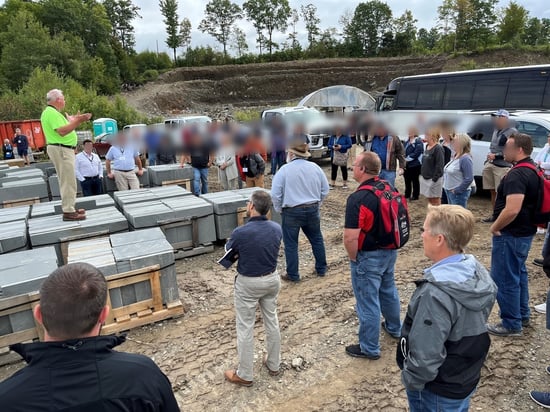 In-person educational event hosted by the Natural Stone Institute
Industry Professionals
NSI membership offers access to a network of people invested in all areas of the natural stone industry. NSI is a resource for education, safety, and technical standards, and offers awards, promotions, events, and a community to grow with. The Resource Library, with a searchable database for natural stone questions and needs, and Natural Stone University, offering individual and bundled courses to advance industry knowledge, are two of many ways to invest in individual and company growth. NSI also offers the Women in Stone program, which works to recruit, retain, and advance women in the stone industry through mentorship and other growth opportunities.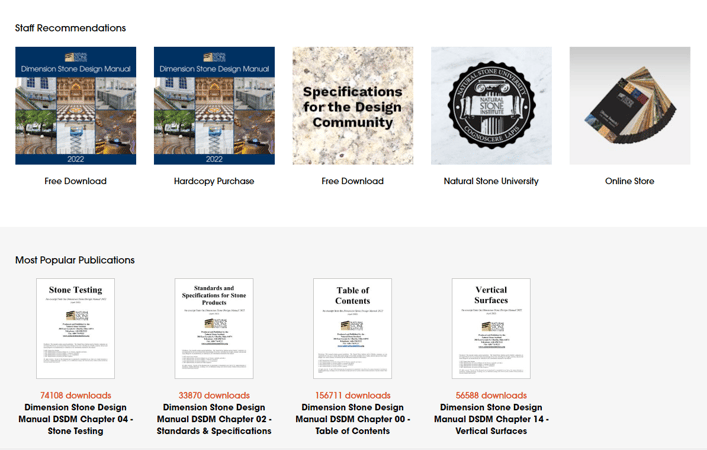 Natural Stone Institute Resource Library
NSI provides connections to members and accreditation resources to help build relationships and strengthen networks. Designers and architects can take advantage of CEU Program, whether to earn credits or find a certified speaker to provide educational opportunities for an organization. Design professionals also benefit from the Resource Library and courses through the Natural Stone University, to stay on top of the latest information, products, and trends to help build credibility in the industry and better assist clients with a variety of projects.
Homeowners
NSI offers the professional, industry-standard to address common questions that arise from product selection through post-installation concerns like how to care for and maintain natural stone. Design inspiration can be found in Building Stone Magazine and access to award-winning projects, and informational articles advise on reasons to use natural stone and offer basic awareness of natural stone options and availability. The balance between inspiration and practical knowledge leads homeowners to the right fit for their individual projects.
With an abundance of products and information overload, no matter what end of a home improvement project you're involved in, having a reputable natural stone resource is essential for everyone's success. The offerings listed here are only a few of the benefits NSI offers to the natural stone community. For more information, visit NSI's website. You can also find more info and the schedule for continuing education courses we offer through NSI.