The Home Improvement Research Institute (HIRI) recently published this article about online purchasing for the home improvement industry and it's no surprise that more people are turning to the internet for their purchasing needs. If you have not started developing a digital presence you are behind but it's never too late.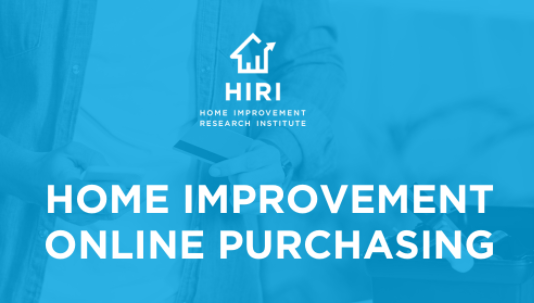 3 Reasons You Need a Digital Presence
1. Long-Term Success: Digital success doesn't happen overnight, it takes time to develop. When you invest in a digital presence for your home improvement business it's to help create and sustain long-term growth. We may not see the 55-72 year old demographic making online purchases but the generations behind them are. Who is likely to spend on home improvements in the next 3,5,10+ years? The charts below provide a good indication of where this is going.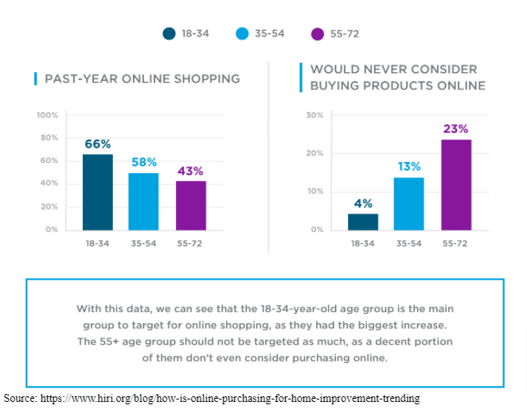 2. Generate New Leads and Business: One of the metrics I disagree with is "online sales". If you have an e-commerce platform this is a necessary indicator but most small and mid-size home improvement businesses are not setup for e-commerce so measuring this will be disappointing. There are two metrics to focus on as you build online: leads and conversion. You need to know how many digital leads you get and how many of those become customers. Without this, you will not have a true measure of success.
3. Get Discovered: How do you do research before making a major decision? If you're like most people, it's online. You want to be informed before you make a decision whether you're going to buy online or in person. You need to be discovered during the research phase of a project, not the purchase phase. In order for this to happen, you have a digital presence. Get discovered and people will buy from you online or in person.
Ignoring your digital presence will not make it go away. It will open the door for your competitor, both locally and nationally, to take your business. Ignore the focus on online sales and focus on what is important, your business getting discovered for the next home improvement project.