When it hits summertime in New England everyone starts to talk about their favorite body of water to spend time near. For some, that means heading to the coast to spend time at the ocean or boat days on the lake. However more people every year are leaving the beach behind to escape to their personal oasis. Adding a pool is one of the most exciting and popular home improvement projects around the country and natural stone can add a special element.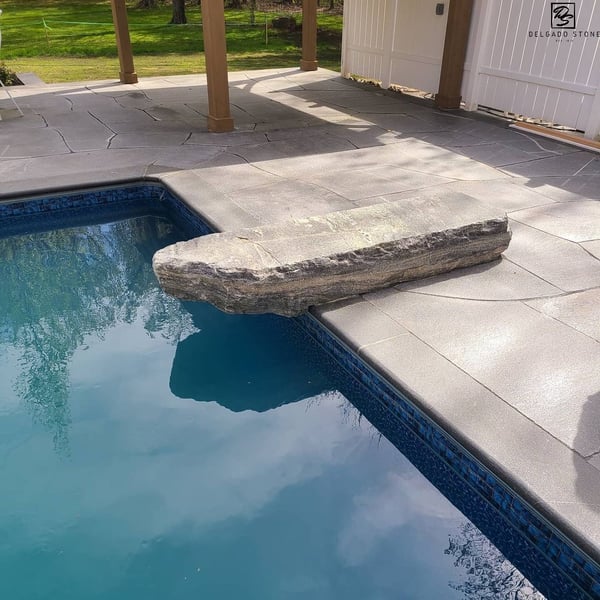 Dive Rock with Fitzwilliam Flagstone Patio

Incorporating natural stone into a pool project can be done by utilizing stone for a Dive Rock, Backsplash, Pool Patio, or Pool Coping in different capacities.
Dive Rocks
When utilizing only one piece of stone for a pool project, dive rocks can provide a huge impact. These dive rocks add the necessary aspect of a "diving board" with an unconventional approach. This unique natural stone material can be shaped to a specific size like the piece featured above or left natural like the one below.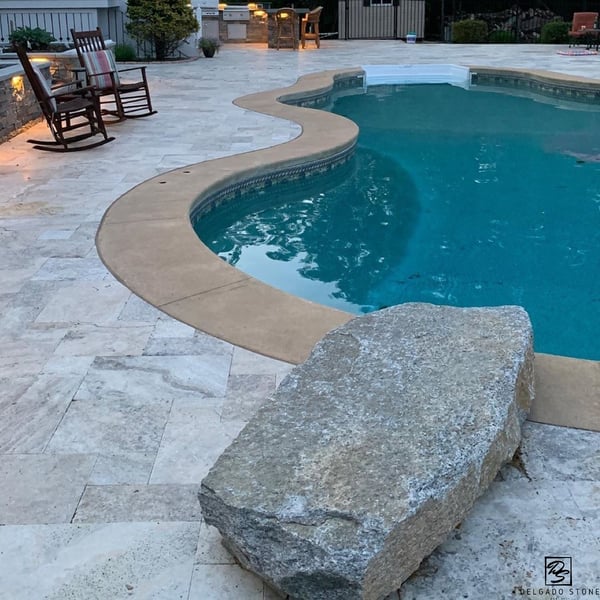 Dive Rock
Pool Backsplash
Incorporating natural stone veneer into a pool project can be difficult but the impact a backsplash and fountains make are undeniable. This look adds a special aspect to any ordinary pool project and can be strategically placed to compliment or hide different pieces of a pool area. They can also be used to add another level to the pool space like the project below which incorporated Fieldstone Dark Ledge. This second tier allows the adults to lounge while watching the kids play below.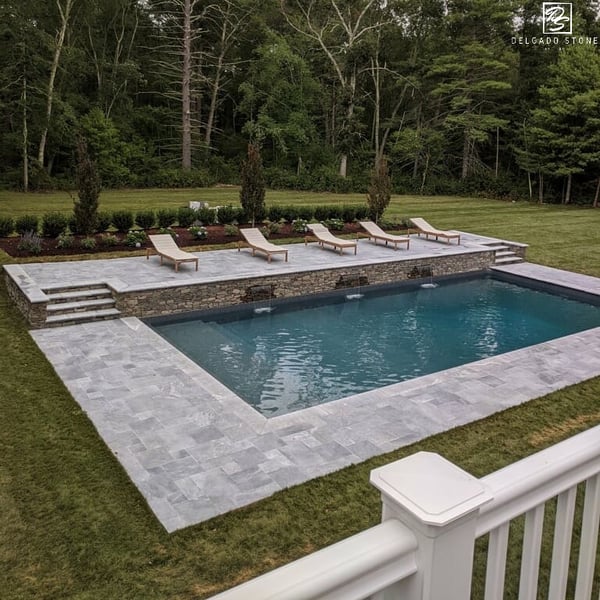 Fieldstone Dark Ledge Backsplash and Pool Area
Pool Patio/Pool Coping
One of the biggest decisions of any pool project is the patio space around the pool, between pavers, bluestone, natural flagstone, and other options there are an immense amount of colors, styles, and patterns to choose from. Flagstone can either be sawn and gauged to 1.5" thick or split between 1"-4" thick both in irregular shapes. This gives the installer flexibility to create their own pattern to the specifications and desires of their client. This material is also slip-resistant and doesn't conduct heat like other traditional materials, both of which are key components for hot Summer days by the pool.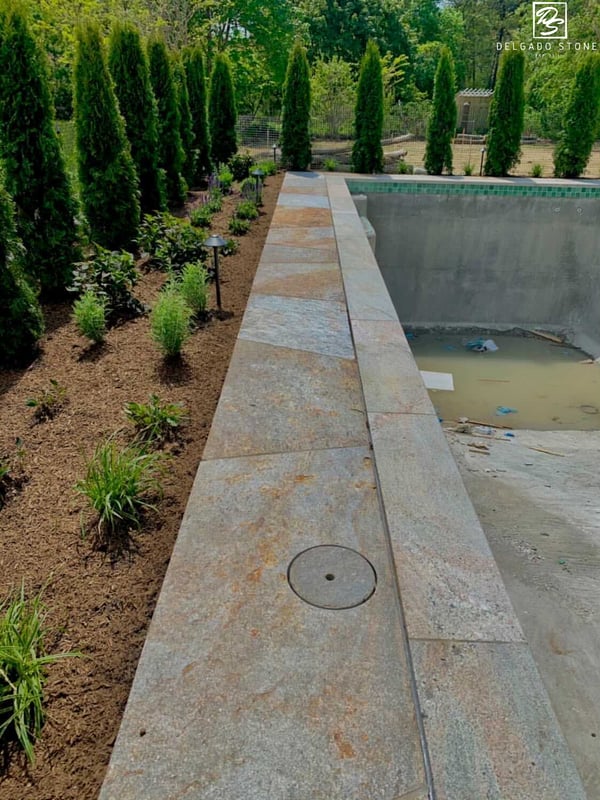 Colonial Tan Flagstone Patio & Coping
Pool coping and patio material can also be different from each other to create contrast. In the picture below the customer used Liberty Hill material for the pool coping and a different product for the patio space.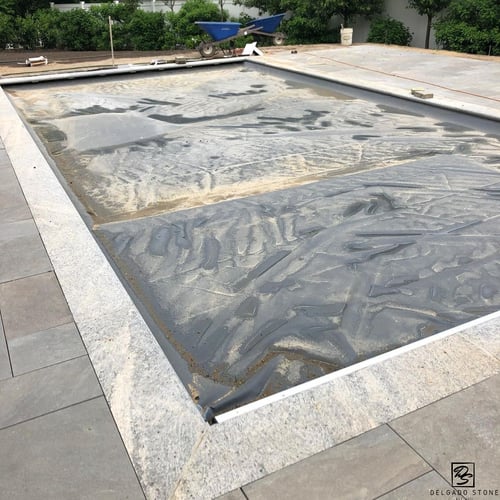 Liberty Hill Thermaled Pool Coping
Pool projects are always in demand as more people search for their own outdoor oasis. We also expect to continue seeing natural stone used for dive rocks, backsplashes, and patio spaces. Pools are one of the most customizable home improvement projects and this material will continue to push boundaries.