It started with an Instagram post but we were fortunate enough to receive before and after pictures of this brick fireplace getting a stone veneer makeover. Our CT Blend Ledgestone was selected to help brighten up the room in what some call a "rustic-modern" design.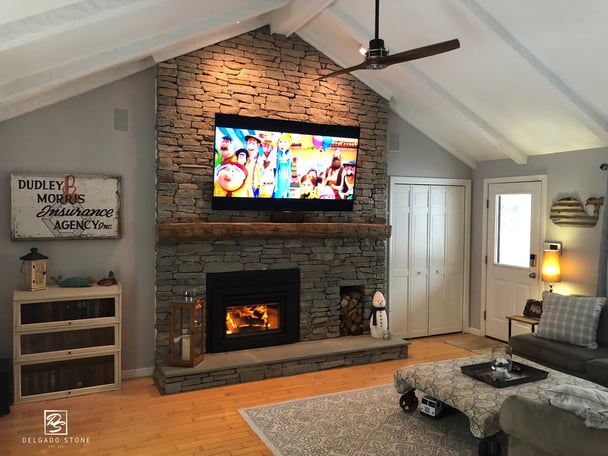 CT Blend Ledgestone Fireplace
Like most fireplaces, this focal point of the room originally used a brick surround but the dark red (pictured below) did not tie into the redesign of the room. This called for brighter colors that would also go with the reclaimed wood mantel and various accents throughout the space.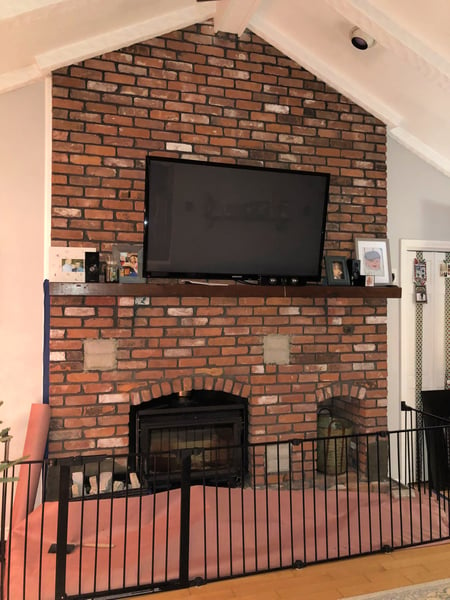 Before Photo of The Same Fireplace
Fireplaces are often the centerpiece of the room and can be a place to gather or unwind after a long day. A stone fireplace was once thought to be too expensive for many and although it remains more expensive than brick it is often worth the upgrade.
One of the many benefits of using thin stone veneer for a fireplace redesign is that can often be applied directly over the brick surround that is usually in place. When being considered for your fireplace it's important to note this will save on installation and demolition time which can become costly.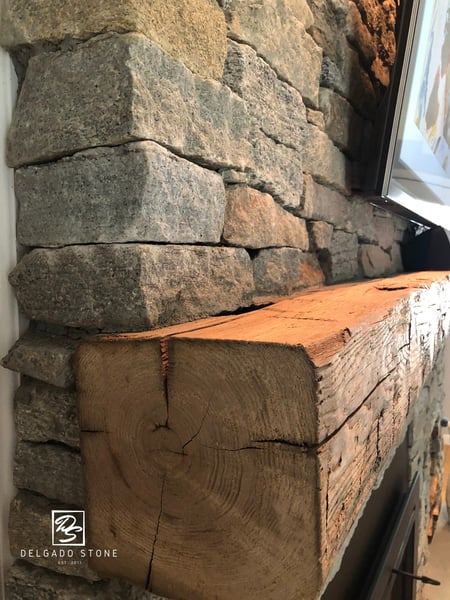 CT Blend Ledgestone Corners with Reclaimed Wood Mantel
Selecting the right stone veneer for any project is not an easy one. Natural stone is durable and if done properly will last for as long as you decide you want it up. In a recent article about selecting the best stone for a fireplace we share our thoughts on how to work through this process but just as beauty is in the eyes of the beholder, so is the choice of stone. It's likely why so many options exist.
It's no secret we prefer stone over brick and when someone that selects our stone sends us pictures like these we can't help be appreciate seeing our passion making others happy.
See more pictures of this project on our Houzz Profile or leave a comment to tell us what you think!