One of the most common questions we receive is about putting stone veneer over brick. Occasionally this pertains to an exterior project but in most cases it has to do with the redesign of a stone fireplace. Natural stone veneer has made it possible to go from the traditional "red brick" look to something unique. It allows for color and creativity of the project owner and with so many options, the possibilities are almost endless.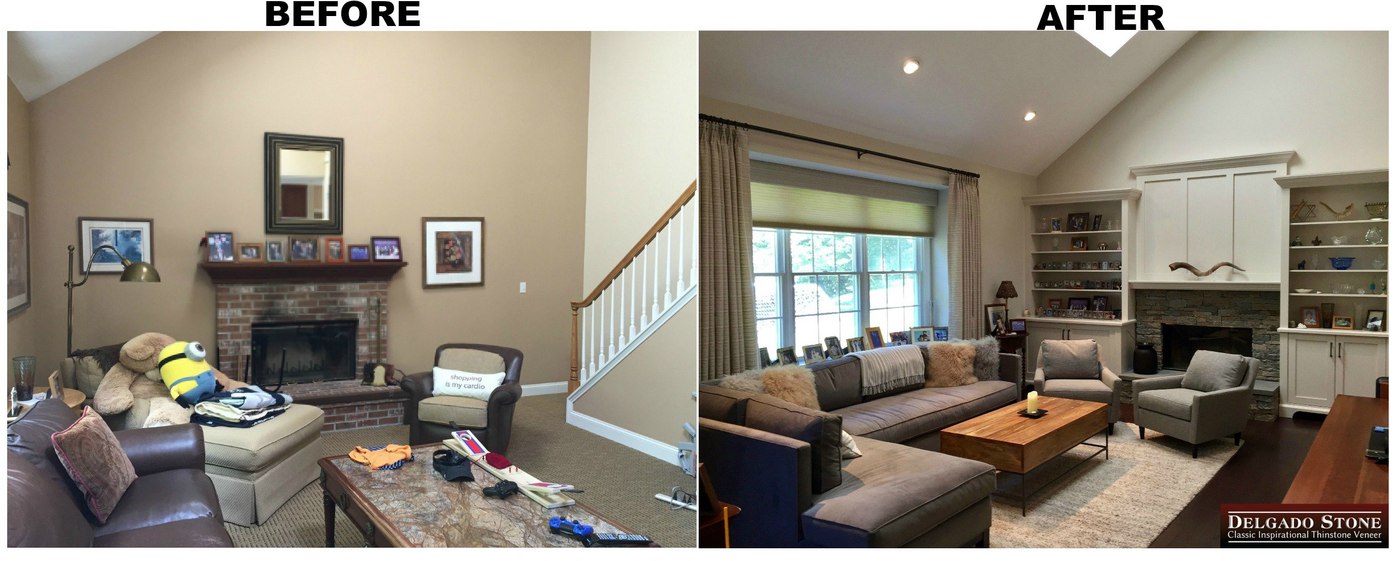 CT Blend Ledgestone Veneer (right) Over Original Brick Fireplace (left)
The image above showcases how a traditional brick fireplace was transformed into something unique and modern. The homeowner and interior designer worked with our CT Blend Ledgestone to help transform the entire room. Rather than build a new fireplace they used thinstone to veneer over the brick fireplace. You can read more about this project here.
As we continue to develop our educational library we recently shared the technical guide the Natural Stone Institute (formerly BSI) to help guide you through the installation process. It provides tips on how to work with natural stone and install over a variety of surfaces, including brick. Read the article and download the guide here.
Should You Veneer Over Brick?
I'm not here to tell you what you should or should not do. One of the reasons thin stone veneer has become so popular is the ease of installation. Projects in the past may have required the removal of brick, cement, concrete, or any other base so the stone could be installed. Thin stone veneer is non-structural, it needs to be supported by something behind it and brick is one of the more common products people decide to veneer over. Why pay to remove something when you can simply go right over it?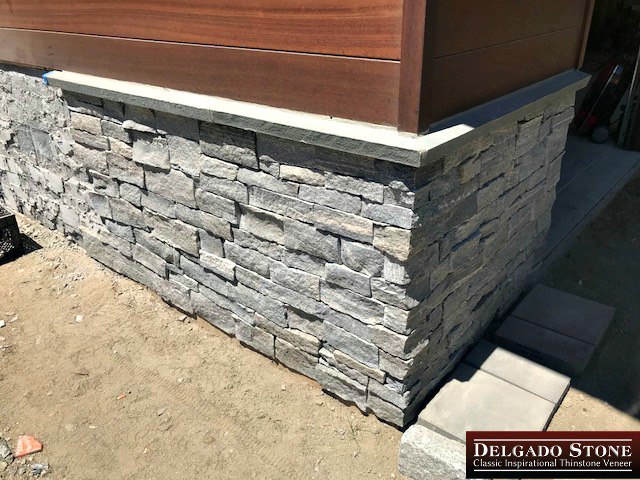 Liberty Hill Ashlar Exterior Project in Rhode Island
Whether you decide to veneer over brick is up to you but it's nice to know you have the option. If you decide it's the best option for your project make sure you prepare the surface properly and do it right the first time to avoid having to do it twice.