Design & Decor Magazine published their "Great Outdoors Issue" (May 2020) and Delgado Stone Distributors was honored to be a part of it. Published annually in the Design & Decor Connecticut, New York, and New Jersey edition, the issue spotlights current trends on outdoor design.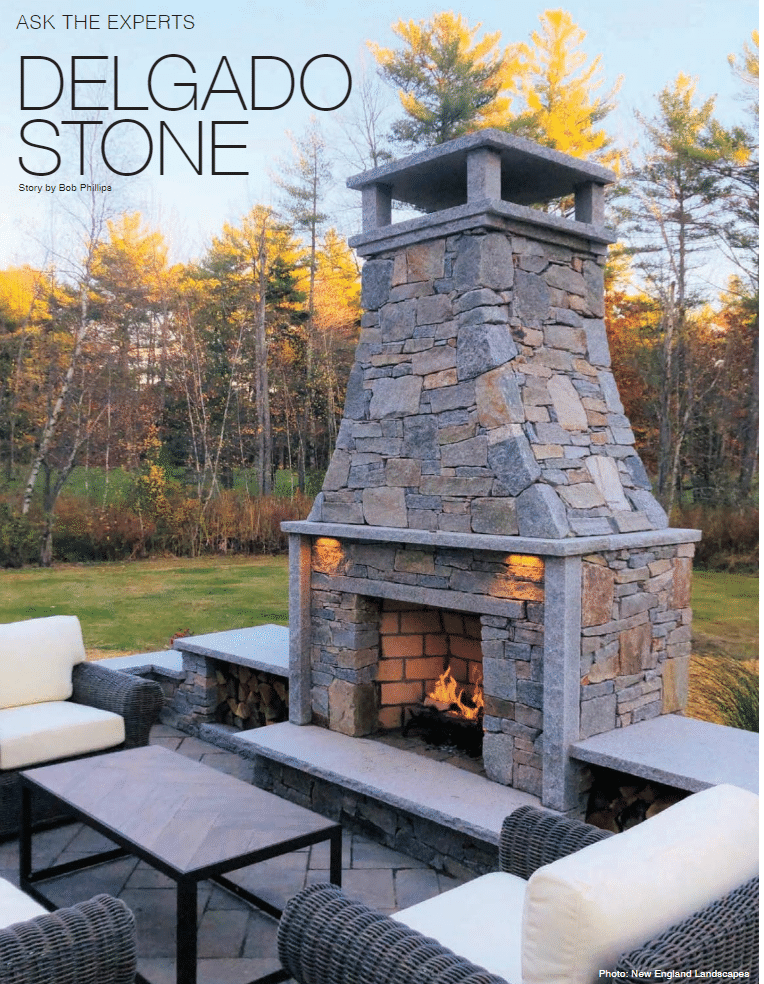 Outdoor Fireplace made with CT Blend Ashlar featured on page #28

Outdoor living has become a trend that continues to be popular all across the country. Whether spending time with family or friends in a relaxing setting or hosting a large group, outdoor living spaces are growing in popularity. With this growing popularity and need for enhancing outdoor living spaces, Design + Decor magazine invited our COO Mike Wolfe to provide expertise on behalf of our company. Mike touched on multiple topics in his interview with Bob Phillips; two things that came up multiple times were natural stone flagging and extending a common vision throughout the interior and exterior of the home.
The natural stone flagging Mike referenced is the same product that was the topic of recent blogs like the residential flagstone walkway and the differences between sawn and split flagging blog. In these blogs we talk about the fabrication and installation of this newly popular product the saw shop has allowed us to share with our authorized dealers and their customers.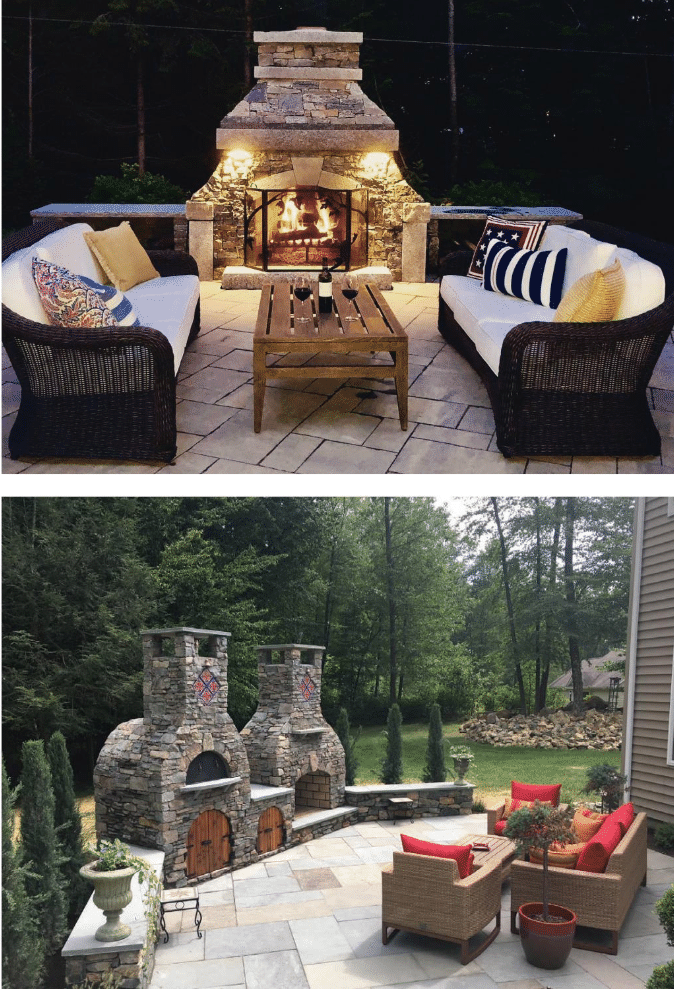 Outdoor living projects featured on page #30
When it comes to using natural stone on the interior and exterior of our home Mike mentions the need for any exterior stone projects to be an extension of the interior and vice versa. With so many adaptable products within the industry it's easier than ever to use the same stone in multiple applications on the interior and exterior of your home creating a cohesive relationship between indoors and outdoors.
To read the whole feature you can Go Here.