When dealing with Natural Stone Veneer there's no such thing as two-of-a-kind. All houses made with stone whether on the exterior or interior are totally unique. That is especially true for this home dubbed the Inhabitable Work of Art.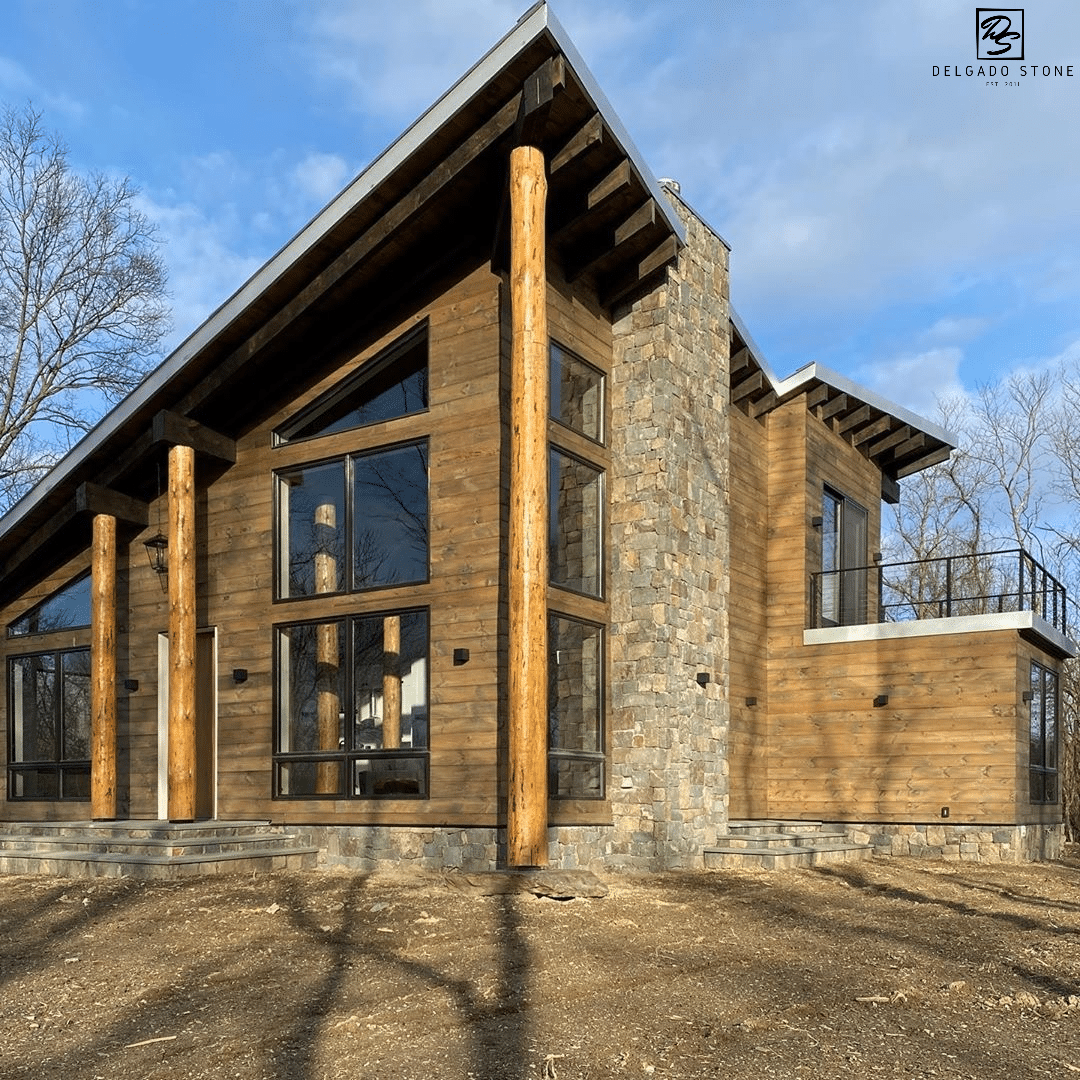 Inhabitable Work Of Art: Main Fireplace and Backside
This cabin home built from the ground up in the woods of Rhinebeck, NY was made to be a beautiful escape from the craziness of NYC. The stone veneer used throughout the home including two fireplaces, risers and a complete ring of stone siding is our Fieldstone Dark Thinstone veneer in multiple patterns. The fireplace below is the focal point of this entire build and is made with Fieldstone Dark Ashlar.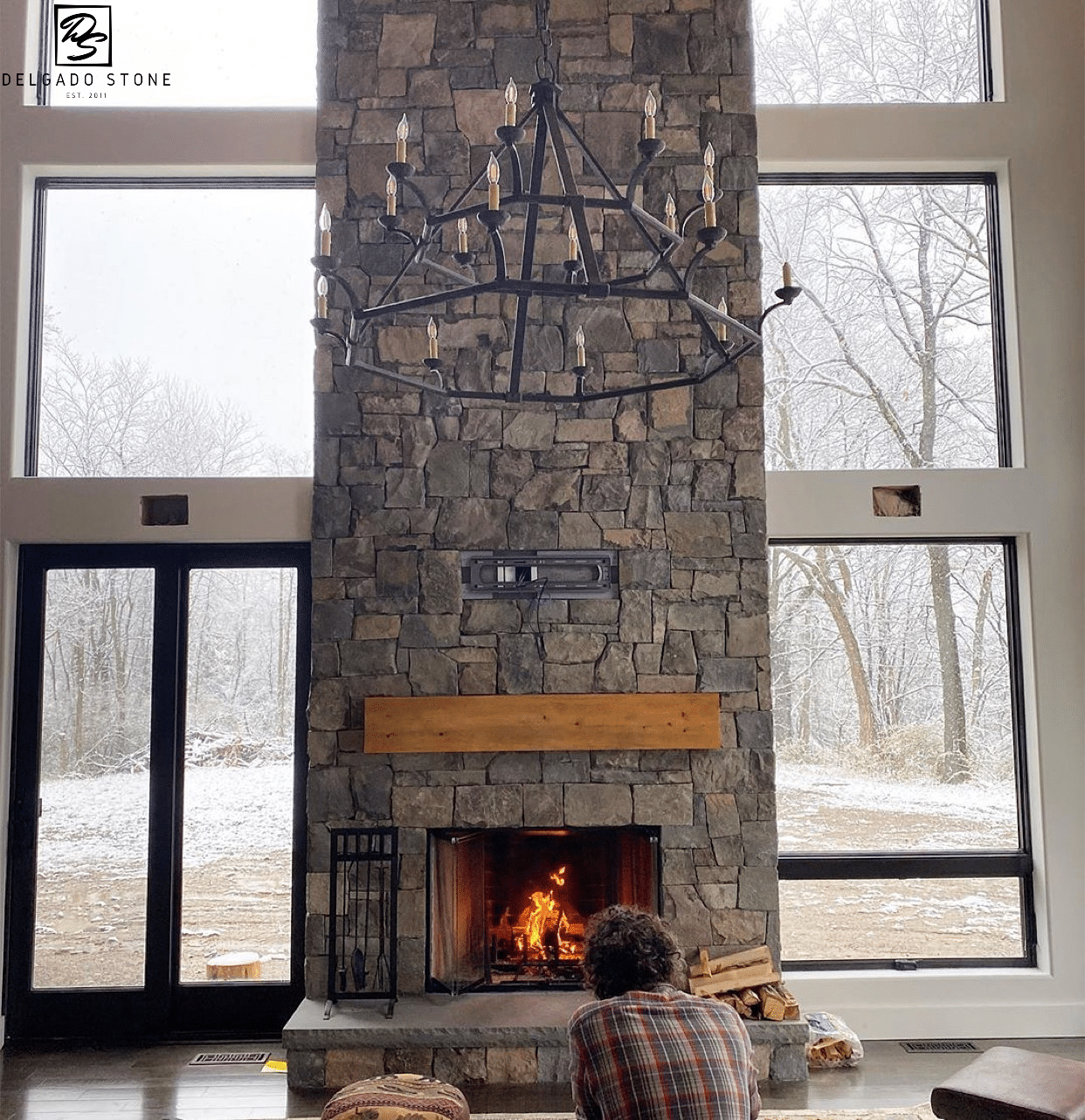 Fieldstone Dark Ashlar Fireplace
The risers and stone veneer siding that wrap around the house are in our roughly Squares and Rectangles pattern. The color range of the Fieldstone Dark perfectly complements the wood siding and wood support beams on the inside. This home has a completely modern look and feel with the open design and vast amounts of natural light courtesy of the huge windows throughout the home, while also having a natural and classic appeal with the natural fieldstone veneer and use of wood for siding and support.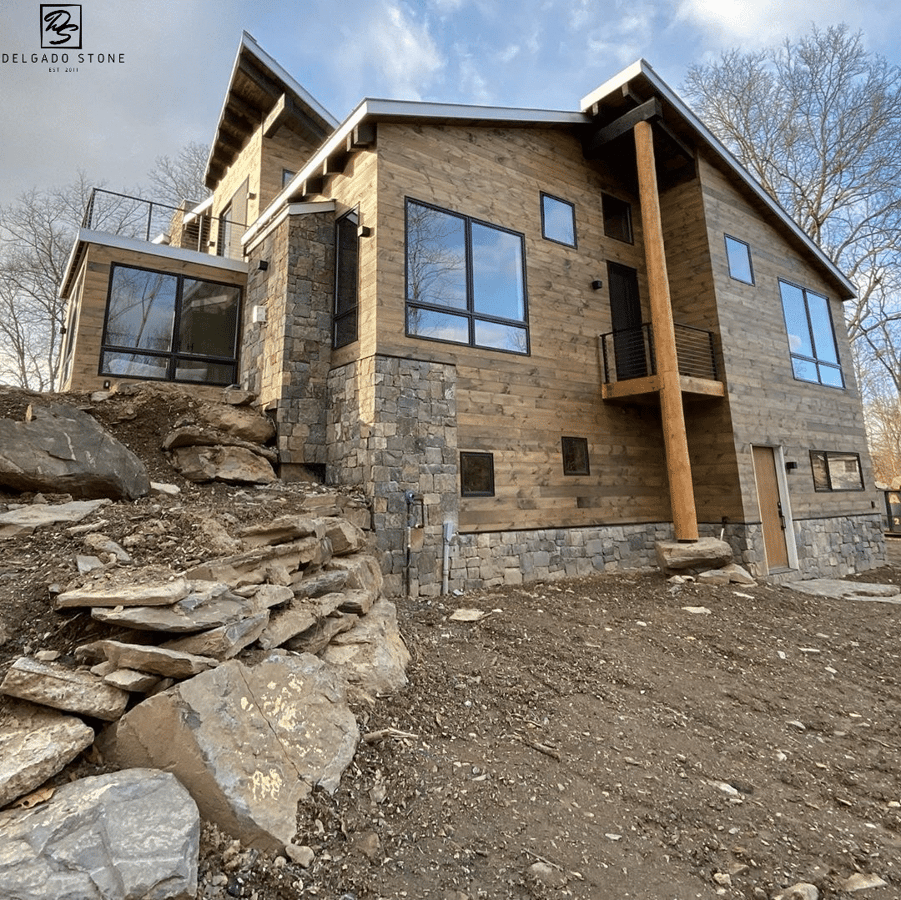 Fieldstone Dark Siding on the Inhabitable Work of Art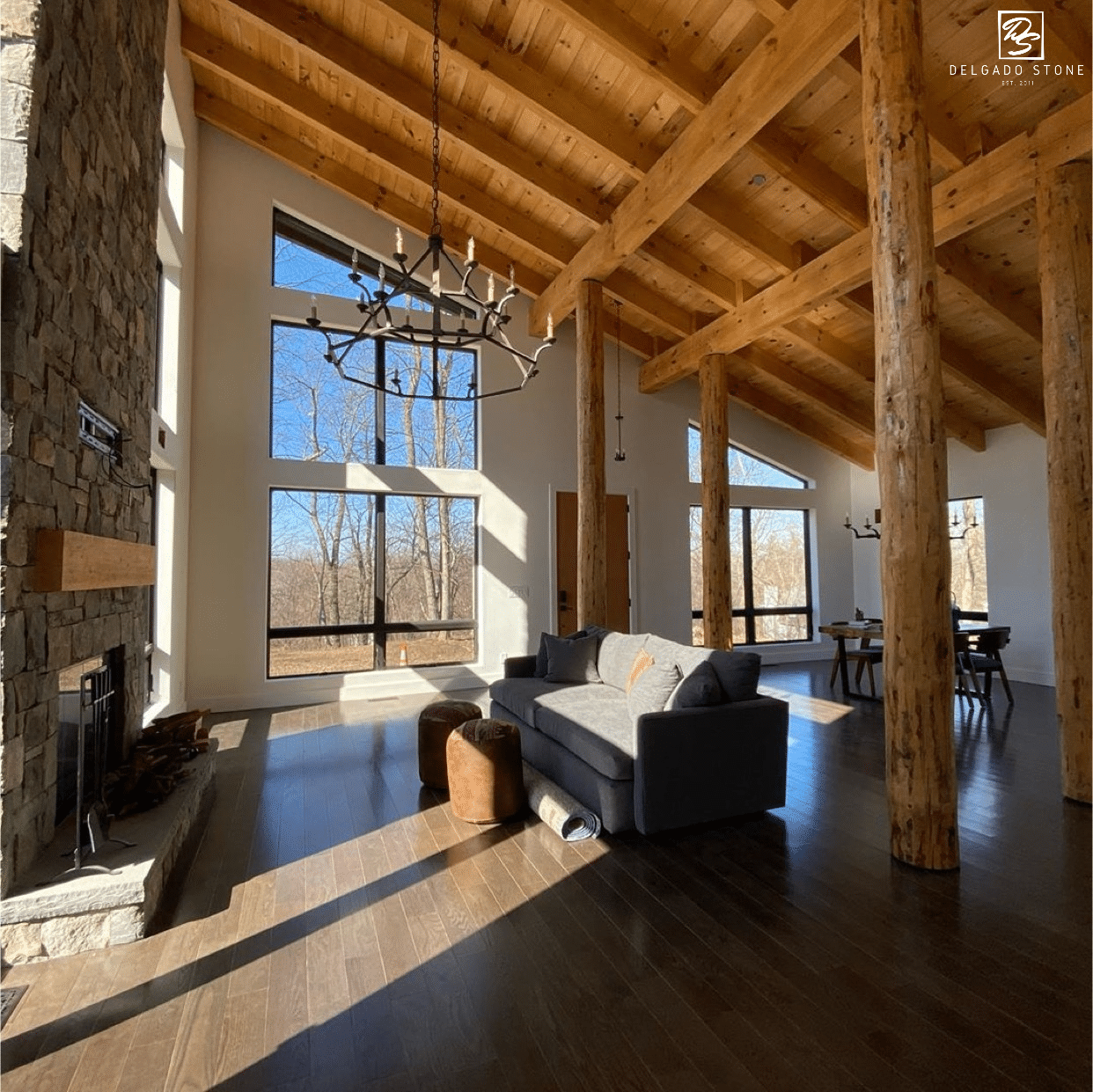 Main Living area featuring Fieldstone Dark Fireplace
This project has earned its name as it truly is an Inhabitable Work of Art. Head over to their Website or Instagram to see more of this amazing build. A big Thank You to Edina and Glen for allowing us to be a part of building their dream home.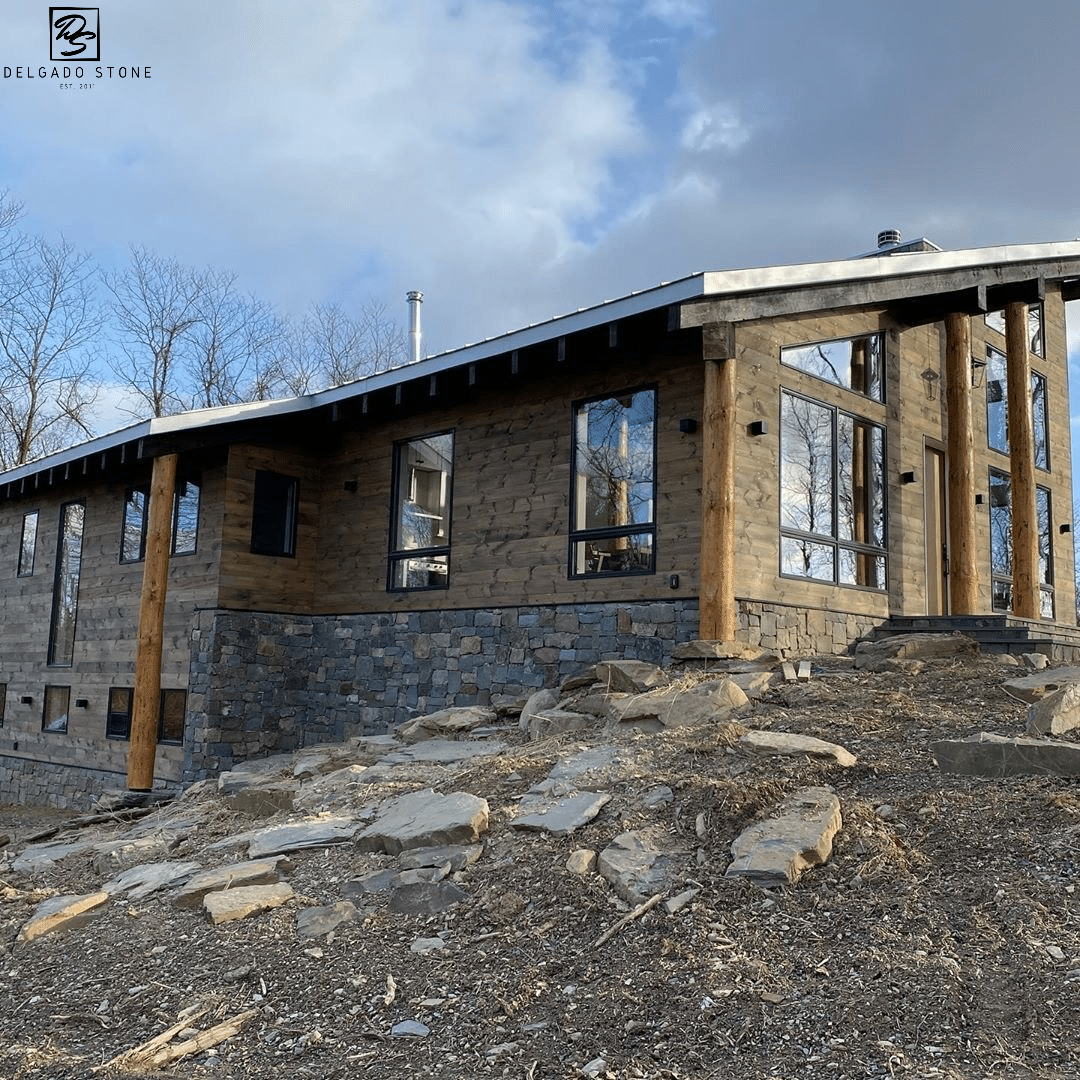 Backside of Inhabitable Work of Art featuring Fieldstone Dark Siding
To learn more about Fieldstone Dark and other Fieldstone Veneers read this article here.